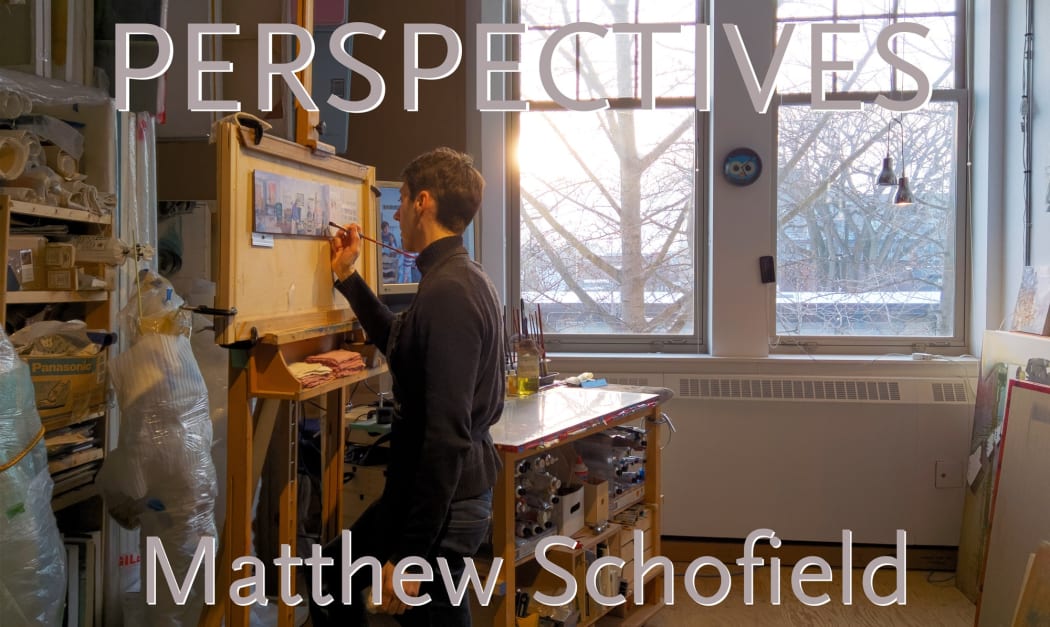 PERSPECTIVES looks closely at a specific artist's unique thought process and how they arrive at their recent works. It is said that everything comes from something - we invite you to learn about the inspirations and ideas behind the artists and their respective practices.
• • • • •
Matthew Schofield's paintings are based on found photographs, with particular interest and attention given to the idiosyncrasies of the photographer and their chosen subjects. Typically rendered in a 1:1 scale, Schofield meticulously reproduces the original photographs with unsentimental observation. With the printed family snapshot rapidly becoming obsolete, Schofield pays homage and gives permanence to these personal documents that witness a specific moment in time.
For A Sum of Its Parts, Matthew Schofield's exhibition opening at the gallery on March 4, 2021, the artist curated small groups of his own photographs, taken with various cameras over many years. While the groupings of five or six images are not based on commonalities – in some cases they are chosen for their disparate geographic locations - together they imply an intriguing narrative that is left to the viewer to unravel. In addition to the multi-panel works are individual paintings, also selected from Schofield's personal archive of photographs.
Conditional background, 2020, oil on Mylar on five aluminum panels,
each panel approximately 4 x 6 in., overall dimensions approximately 19 x 23 in.
A sunlit office, late in the day; a town in Tuscany, overcast but backlit; a deer in a diorama behind glass; a taxidermied monkey, given a permanent expression; a suburban scene of a man in a backyard, looking off frame. These five images are juxtaposed to create an implied narrative. The uniqueness of each moment allows them to relate as elements to create invented outcomes. I choose the imagery in a desire to express them in paint; I group the images to explore the impermanence of intention.

- MATTHEW SCHOFIELD
Manufactured Space, 2021, oil on Mylar on five aluminum panels,
each panel approximately 6 x 4 in., overall dimensions approximately 23 x 19 in.
Each image in 'Manufactured Space' has the subtext of altered nature: concrete structures looming over palm trees and summer grasses; parks of pink and white were created from infrared imagery, their content including the edge of a baseball diamond and a subtle COVID-19 distancing circle. The single interior painting in this group inverts the space/nature relationship of the other works by containing a taxidermied tiger behind glass in a museum.
The Blitzer, 2020-2021, oil on Mylar on panel, 14 x 1/4 x 10 1/2 in.
I habitually carry a camera and react to what I see. Sometimes it is a time of day, sometimes it is an incident, and sometimes it is behind the scene; but it is always triggered by a need to get something down. I try to capture transitional moments.

The construction of a fairground can be a visual metaphor where the rapid effort of small gestures accumulate into a moment of grandeur. In 'The Blitzer', I captured the deconstruction, imposing a visual metaphor where the take down signals the end of that grandeur.

Best Behavior, 2021, oil on Mylar on panel, 5 1/4 x 23 3/4 in.
'Best Behavior' is a cinematic view of what is encroaching off-screen. A panorama from left to right: a dark entryway; a dinner scene; a downtown condominium development. A discordant stitched narrative highlighting the difference between house and home; commodity versus value. Things have a way of being built on top of other things but we acclimatize to our surroundings and do our best to retain our values.

- MATTHEW SCHOFIELD
ART GALLERY OF HAMILTON
Installation view of MATTHEW SCHOFIELD'S WORK IN Painting Hamilton curated by
Melissa Bennett,

NOVEMBER 1, 2014 – FEBRUARY 8, 2015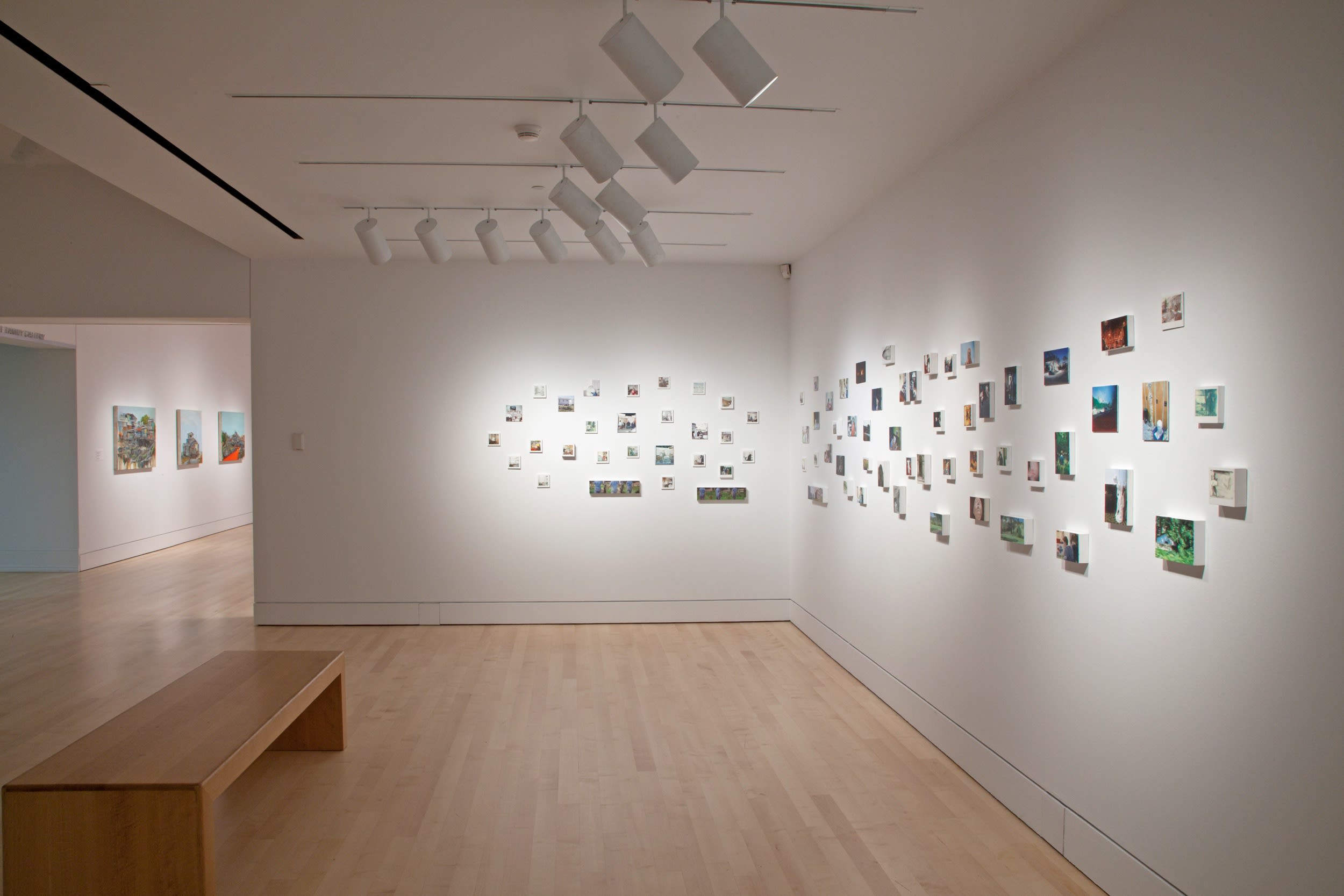 HONOURS
SELECTED FOR THE 2011 BP PORTRAIT AWARD COMPETITION, EXHIBITED AT THE NATIONAL PORTRAIT GALLERY IN LONDON, UK
SELECTED FOR THE 2011 KINGSTON PRIZE FOR PORTRAITURE in kingston, ontario
Matthew Schofield was born in Hamilton, Ontario in 1973 and currently lives and works in Toronto. He has exhibited in Canada and internationally since 1996. His work has been shown in museums and commercial galleries in Canada, France, the United Kingdom and the United States. In 2014, Schofield's work was featured in an exhibition at the Art Gallery of Hamilton.