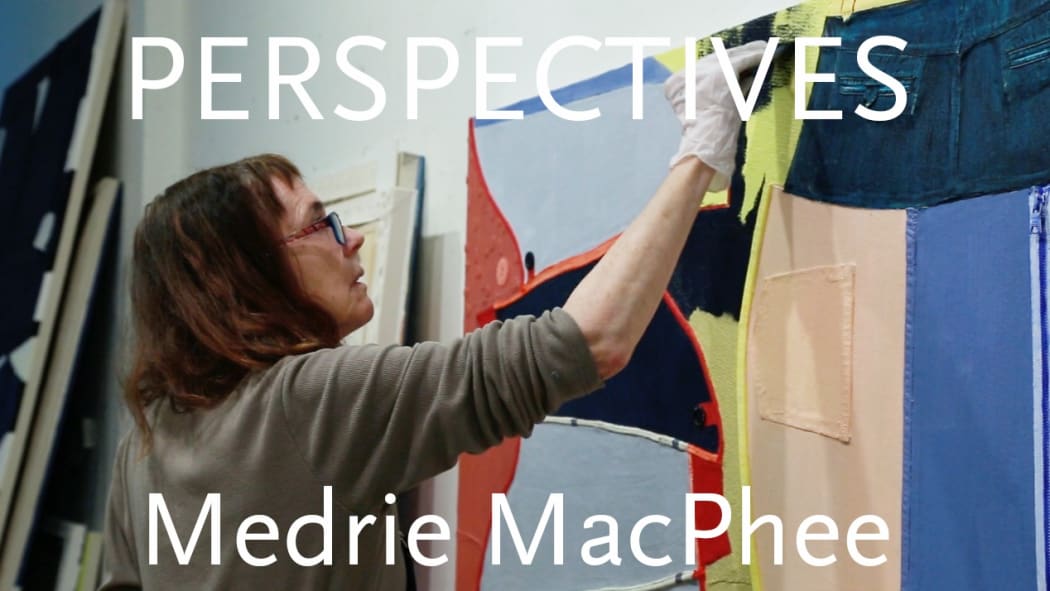 Our new series, PERSPECTIVES, looks closely at a specific artist's unique thought process and how they arrive at their recent works. It is said that everything comes from something - we invite you to learn about the inspirations and ideas behind the artists and their respective practices.
• • • • •
Medrie MacPhee is a senior Canadian painter based in New York. Her innovative approach to space, colour and form is widely admired and respected. Her work has evolved from architectural landscapes to abstraction, with the concepts of construction, momentum, collapse and renewal remaining central to her practice.

MacPhee's first solo exhibition at the gallery this April will include paintings and works on paper from her recent series. A monumental shift occurred in her practice several years ago when she began to adhere clothing to her canvases. She arranges the pieces of fabric and occasional zipper or button to create a "scaffolding" that when covered in gesso, resembles a low-relief grid. She then responds to the surface using an intuitive and informed approach to colour. While abstract, the paintings subtly reference the human body in powerful and engaging ways.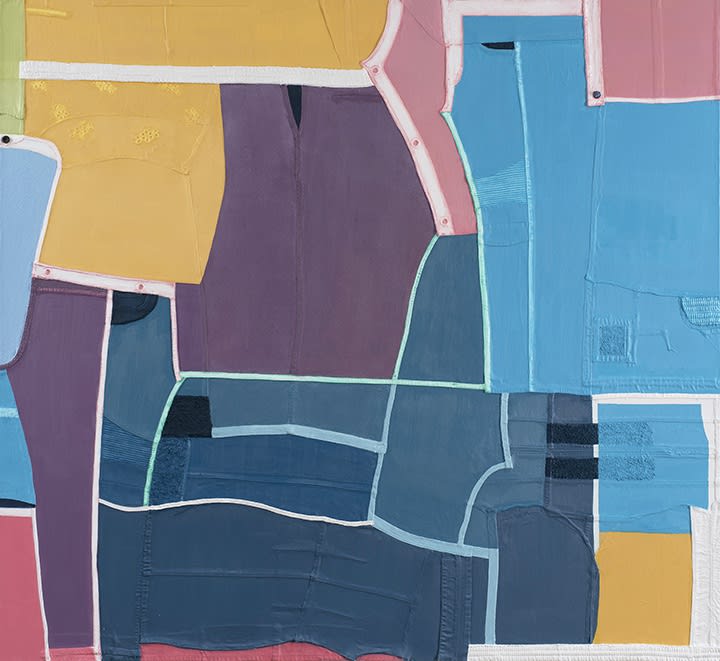 The Asymmetry of Desire, 2020, oil and mixed media on canvas, 74 x 80 in.
I've always been interested in engaging the viewer in a sensation of vertigo or imbalance no matter what the series of works. Many years ago I read a poem by Adrienne Rich who wrote "the body is a raft floating through abstract worlds". That resonated with me profoundly. It also relates to my use of collage which has almost always been present in my work in one way or another.

My painting is that raft and a reflection of the ways in which I try and make sense of or acknowledge the strangeness, the difficulty, the absurdly funny ways that we must operate in these "abstract worlds". Desire is one of those things. Who knows quite how or why one desires another. It can often be like a puzzle that has mismatched pieces that must somehow cohere - the desire is stronger than the recognition that it's an unlikely pairing.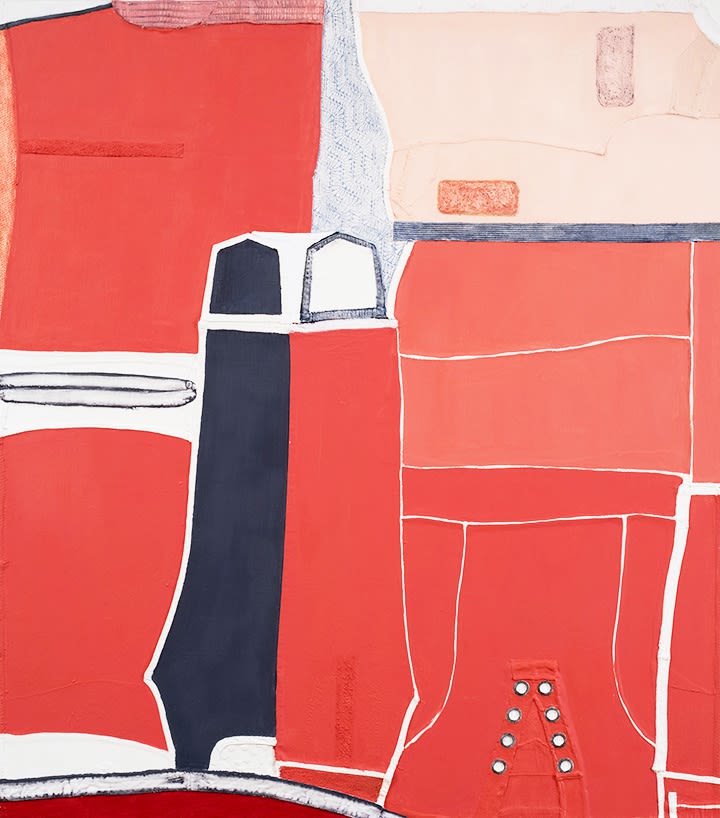 Zest, 2020, oil and mixed media on canvas, 67 x 59 in.
I had experienced an extraordinary time at an artists' residency called The Bogliasco Foundation near Genoa in October 2019. During the residency, I produced a large body of works on paper and small paintings. The Ligurian Coastal towns are known for the rich density of palette that colours the exteriors of its buildings and houses with their faux windows and fanciful details. The intensity of sunlight playing across that panoply of colour was a retinal feast. In January, back in my studio, I was still in the afterglow of that experience and the prevalent colour (and detailing) came directly from what I had seen and absorbed during that memorable time.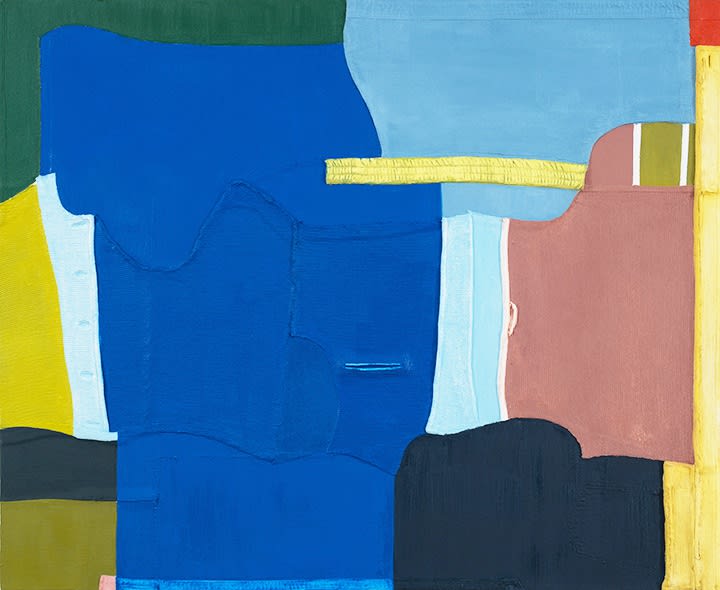 Social Distance, 2020, oil and mixed media on canvas, 45 x 55 in.
The irony of the pandemic was that one had little to do but Social Distance. The title memorializes an extremely fruitful period of working in the studio on this new body of work without any distraction such as a social life. For those of us privileged enough to just stay home and concentrate on whatever vocations we had there was a strange silver lining to the isolation.

- MEDRIE MACPHEE
MacPhee is also widely recognized for her works on paper, combinations of abstract motifs that create a compelling visual language. Her current works are collages composed of acrylic transfer, pumice, transparent velum and oil stick.
MacPhee's works on paper are currently on view in a two-person exhibition, Inner Workings: Works on Paper, at the New York Studio School.
There will be a virtual artist talk on February 16th at 6:30 PM ET with Medrie MacPhee and David Humphrey, led by the exhibition curator, Karen Wilkin.
To register, click here.
Installation view of Inner Workings: Works on Paper at the New York Studio School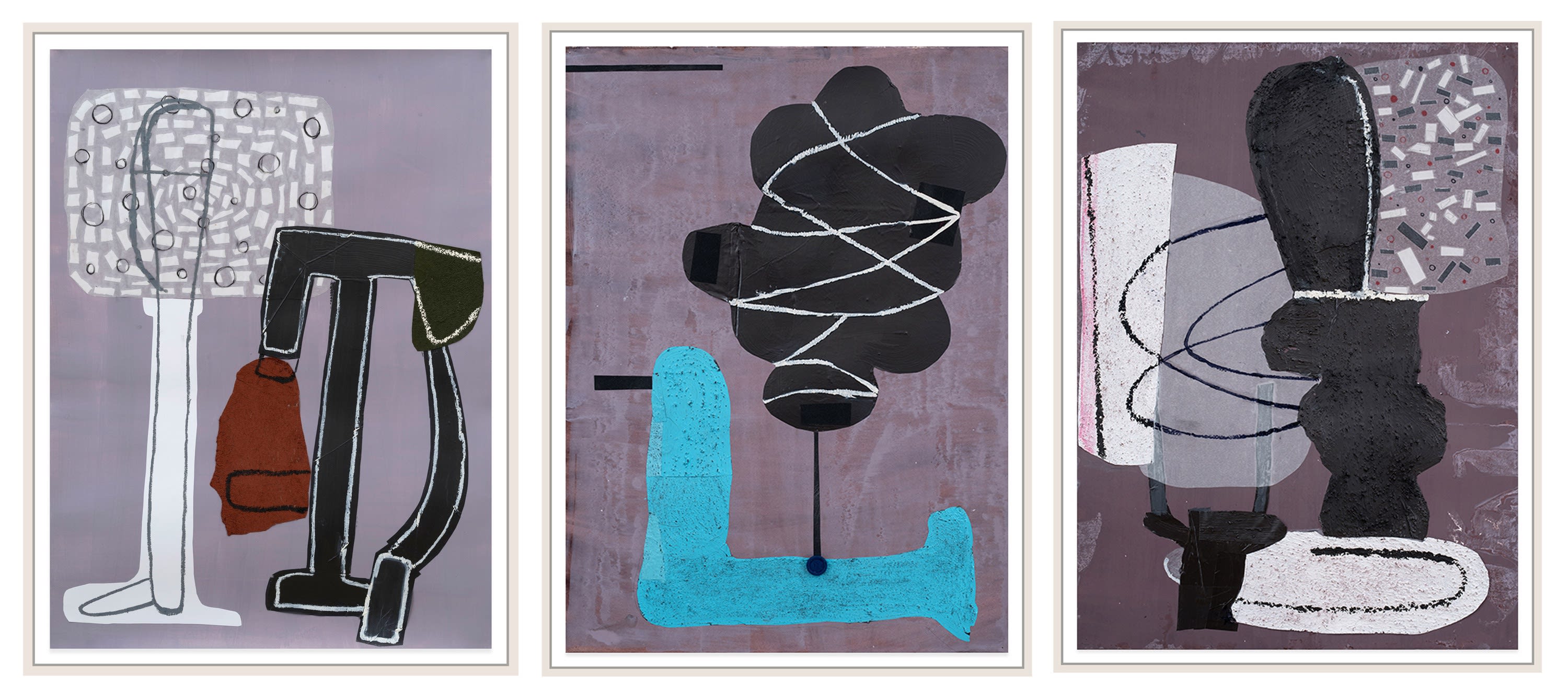 Sloping Off
, 2018, mixed media on paper, 30 x 22 in.,
Balance
, 2020, mixed media on paper, 30 x 22 in. and
Parking Places in Space
, 2020, mixed media on paper, 30 x 22 in.
MacPhee challenges paint with deconstructed clothing, collaging with fabric and sometimes incorporating buttons, zippers, and other fragments of actuality, transubstantiating them by their new context. Her works on paper share this collaging aspect, with more isolated, personable shapes engaged in inchoate dramas.

- KAREN WILKIN,

Exhibition curator for Inner Workings: Works on Paper

at the New York Studio School
recent commissions, awards & collections
2020 Invitation Exhibition of Visual Arts, American Academy of Arts and Letters, New York, NY & Winner of the 2020 Art Purchase Award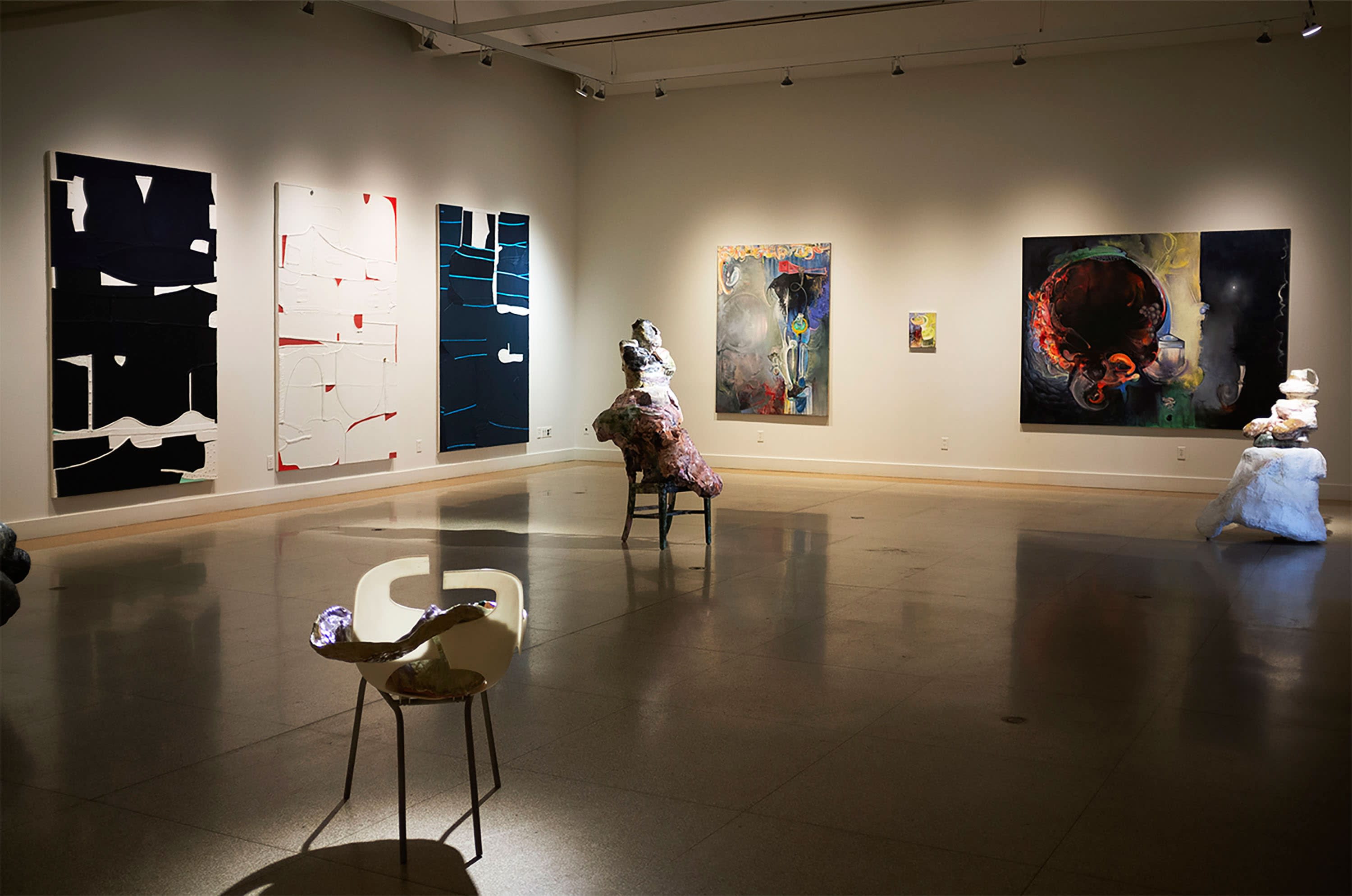 PERMANENT INSTALLATION AT Cadillac Fairview, TD Centre, Toronto

Collections include the National Gallery of Canada, Ottawa; Art Gallery of Ontario, Toronto; Metropolitan Museum of Art, New York and the Musee d'art contemporain de Montreal
© Jordan Wilson & Elle Maija Tailfeathers, 2019