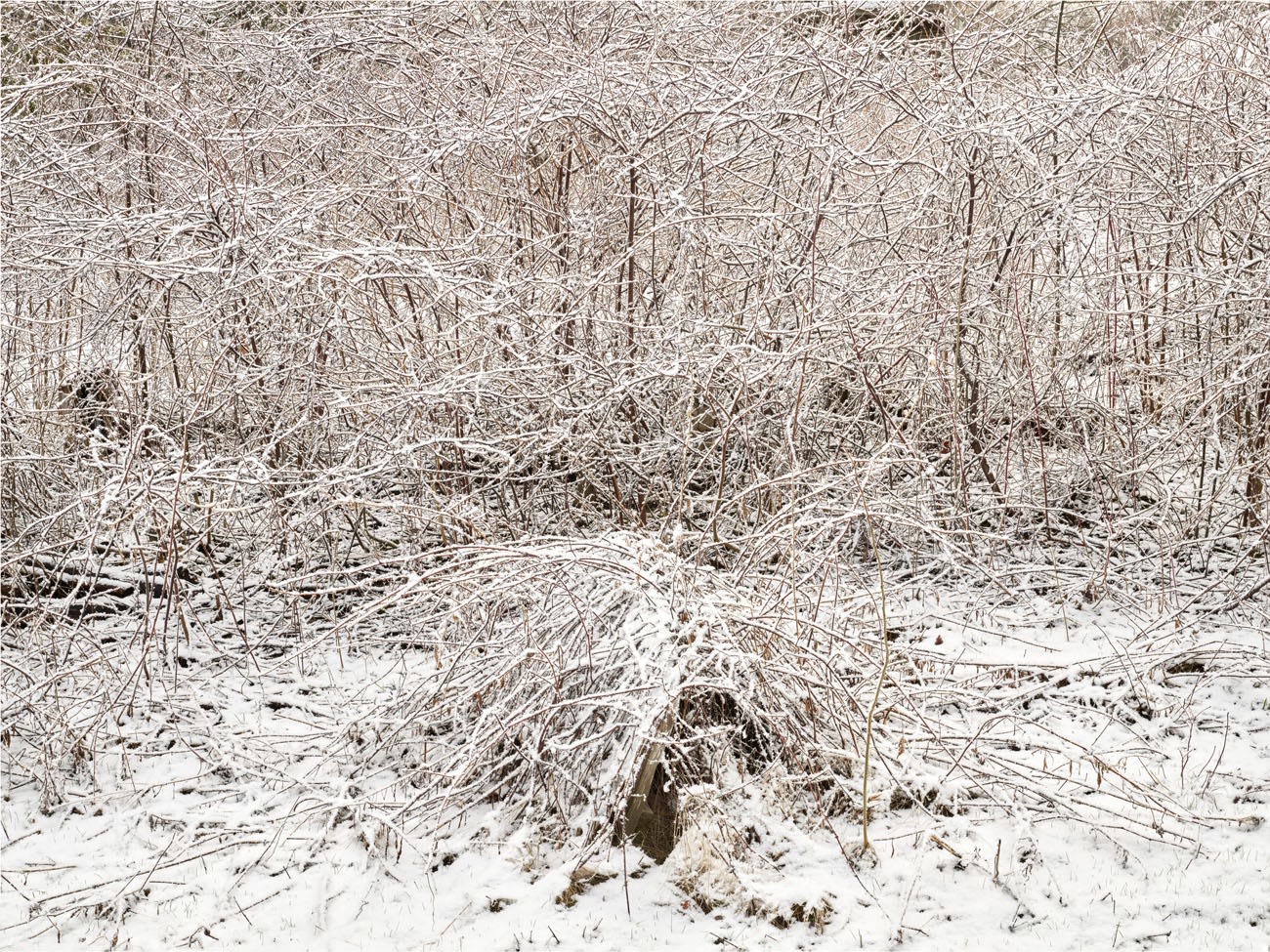 Edward Burtynsky, Natural Order #1, Grey County, Ontario, Canada, Spring, 2020
© EDWARD BURTYNSKY
Natural Order #1, Grey County, Ontario, Canada, Spring, 2020 is a new photograph from Edward Burtynsky's latest series, Natural Order. This Spring, in the early days of the pandemic, Edward Burtynsky found himself in Grey County, Ontario, as a result of the government-mandated isolation. He began shooting the surrounding forests using a new camera that captures unprecedented detail and density. Burtynsky photographed this area in the early 1980s and his return to this subject nearly 40 years later marks a full circle in his career. This most recent approach to nature is more painterly and abstract than ever before.
The international debut of Natural Order will be on view at the gallery and online in our Viewing Room from September 3rd through September 26th, 2020.
For more information on the
Natural Order
exhibition,
click here
.