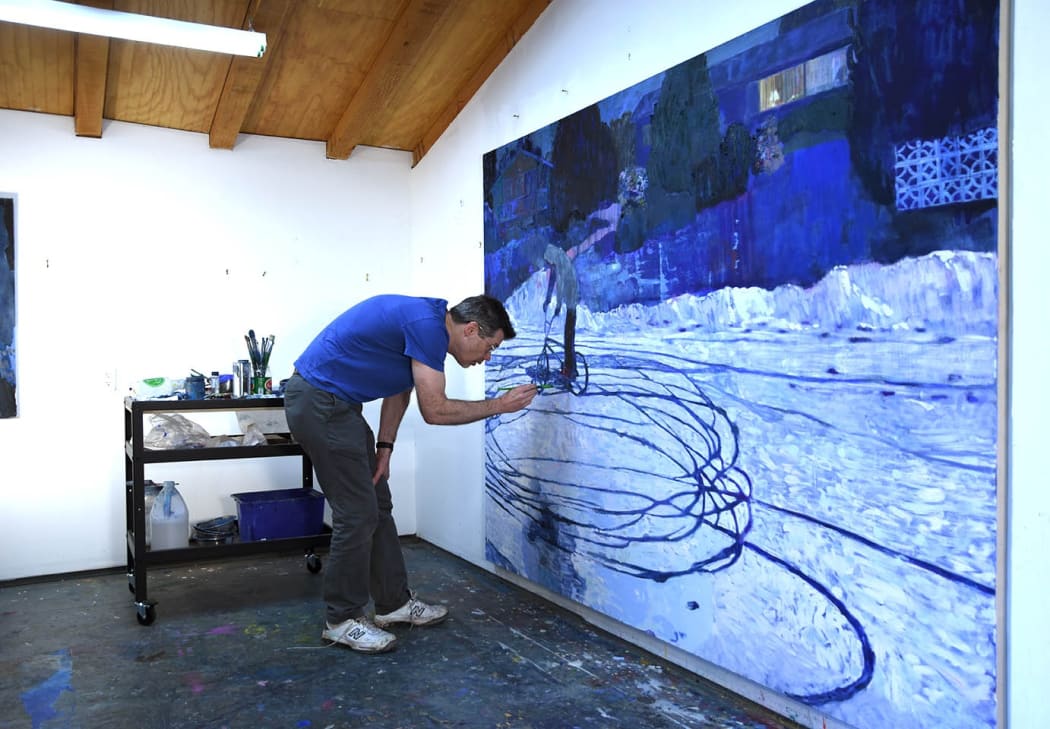 Ben Reeves has been working in his Tsawwassen, British Columbia studio in preparation for his forthcoming exhibition, Valley Nights, scheduled for Fall 2020. This will be his inaugural exhibition at the gallery.

To view paintings that will be featured in Valley Nights, click here.
My paintings are of imaginary spaces but borrow heavily from where I live, Tsawwassen, a suburb outside of Vancouver. It is similar to my childhood neighbourhood — the house where I now live was built the year I was born. My present is haunted by the past and, because I have two teenage sons, it is also haunted by the future.

The paintings for my forthcoming exhibition in Toronto, 'Valley Nights', use colours like deep blues that seep into surfaces, optically recede and open imaginary spaces behind the picture plane. These paintings are conscious of their surface as a threshold. I aim to activate the canvas with pours of paint and thin mineral washes that soak in, but I also squeegee thick paint across it. I scrape, collage and stick dried paint into the surfaces.

I often confuse the space of painting with the space of the world. I am interested in abstraction where forms have autonomy and (on one order) are non-signifying. In isolation, the way paint pushes across a surface is similar to how snow covers a street and tire tracks are like drawn lines. I find that painting echoes reality very closely in that both are a mixture of the actual and imaginary.

- Ben Reeves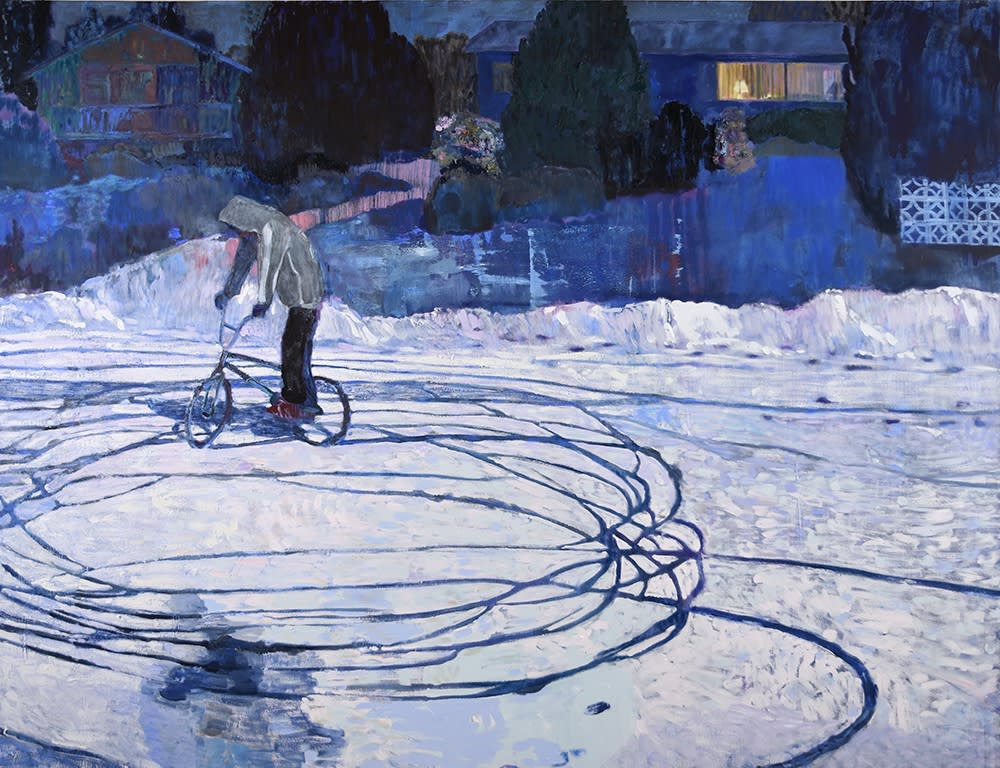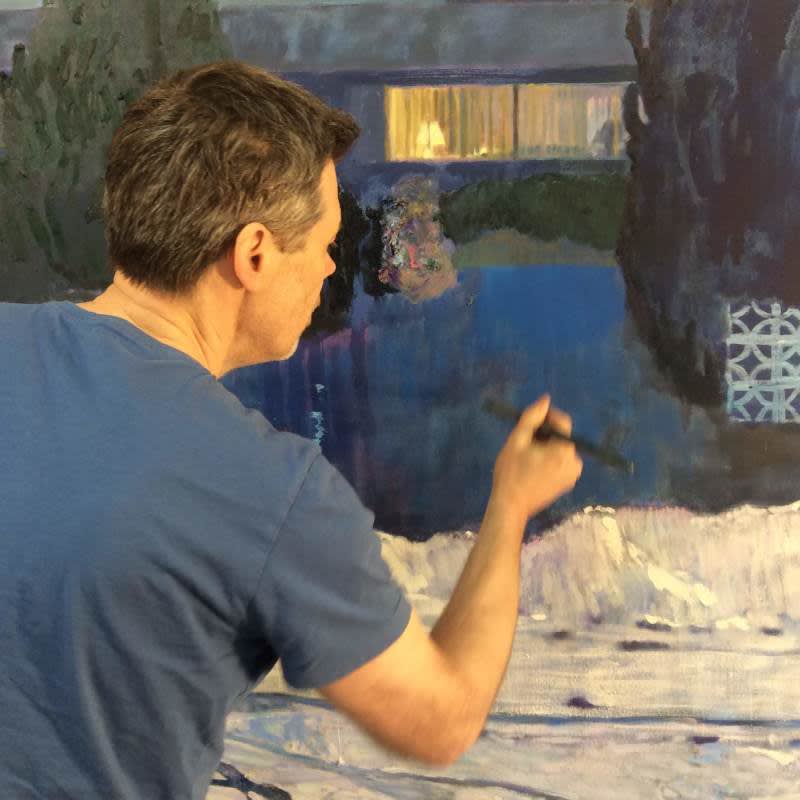 Reeves working on Tire Tracks, 2020
Reeves in his Vancouver studio
Reeves' works on paper are featured in our current online exhibition, On Paper | Part I.