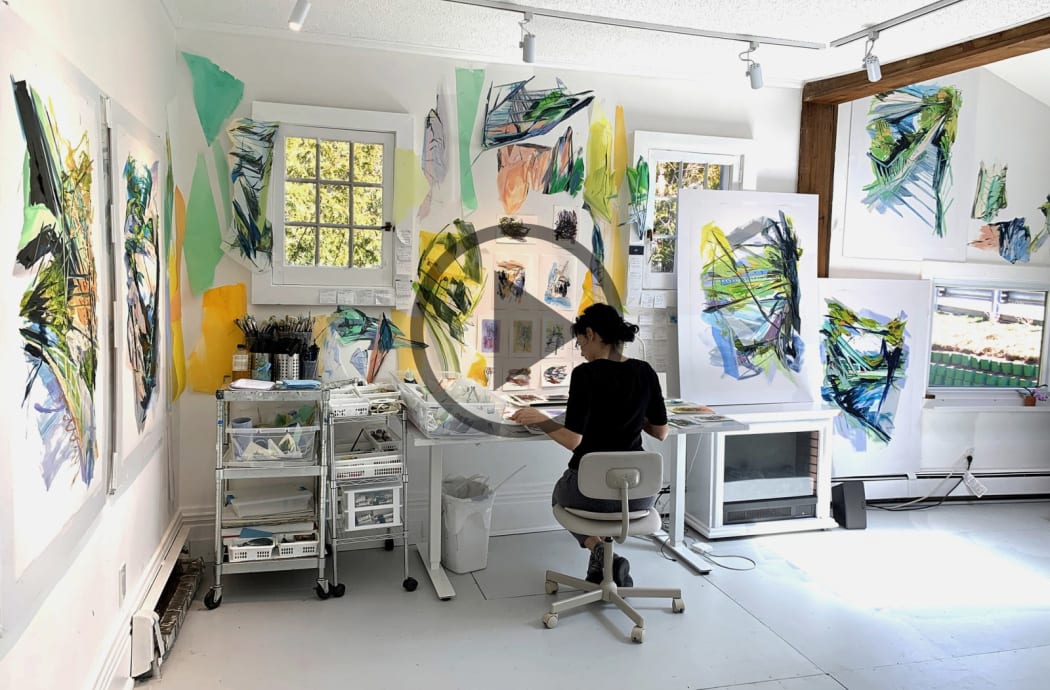 While in self-isolation in her home in Belfountain, Linda Martinello continues to work on her new series, Waterways.
It was one year ago when I began researching the layered histories of Toronto's waterfront and waterways. My initial interest in this subject drew on the memory and stories my father shared with me 15 years earlier. My father, who immigrated to Canada in the 1970s from Italy, worked as a foreman in excavation. During the 1980s, his company did extensive work in downtown Toronto and he found 19th century artifacts on job sites around the CN Tower. These included ceramic jugs, medicine containers and ink bottles. He explained that until the late 19th and early 20th century, Front Street in downtown Toronto roughly marked the city's waterfront and the area south of it where we stood was the result of land reclamation projects. It was fascinating for me to revisit this moment with my father and dive further into learning more about Toronto's waterfront, the history of its settlers and the surrounding ravine system that flows into Lake Ontario.

I had also recently moved from Toronto to rural Caledon in the heart of the Niagara Escarpment, and I was quickly falling in love with my new environment. I explored the area to better understand the landscape and I was struck at how the watershed unfolded. I began to make work inspired by my immediate surroundings. The Credit River runs through our property and meanders southeast from its headwaters, eventually channeling into Lake Ontario. There is a constant of sound rushing water that fills the air – it is powerful and remarkably as energizing as it is calming.

-Linda Martinello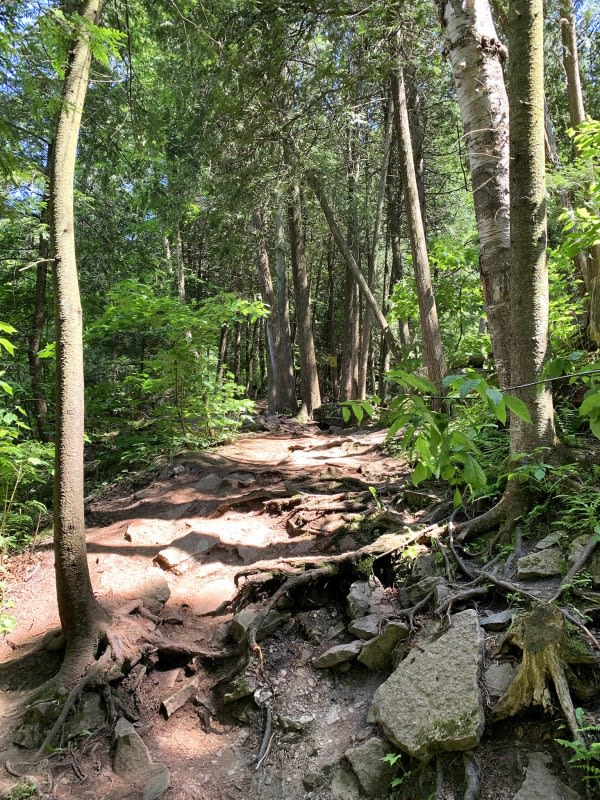 Reference photo in Belfountain taken by Martinello for her Waterways series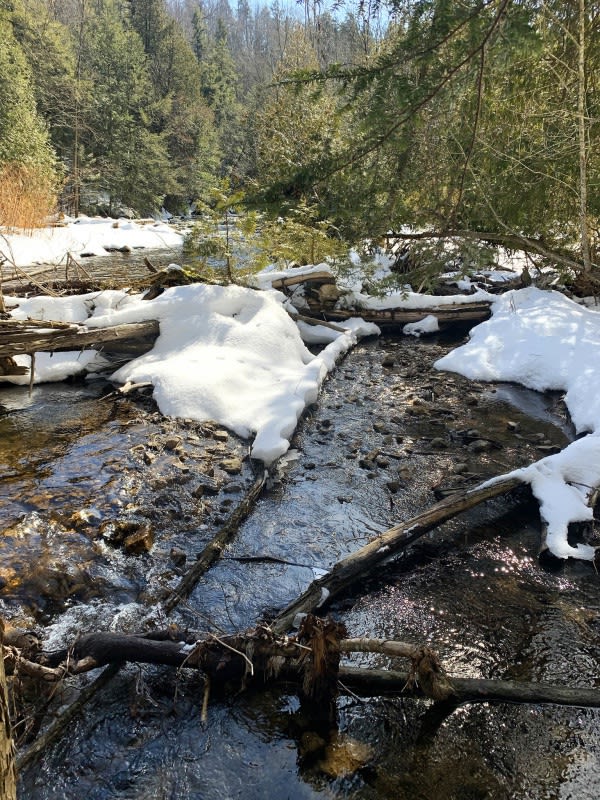 Reference photo of the Credit River in Belfountain taken by Martinello for her Waterways series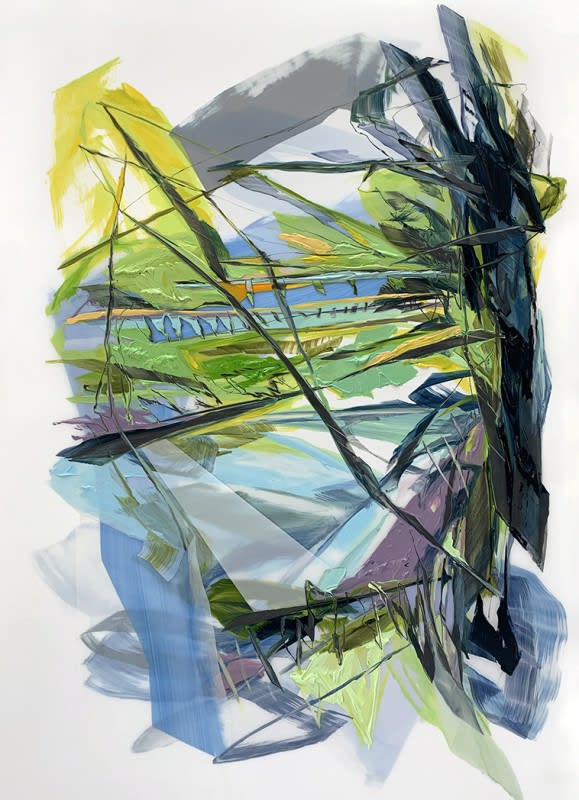 Linda Martinello, Lower Don River Valley, 2020, oil and graphite on drafting film, 42 x 30 in.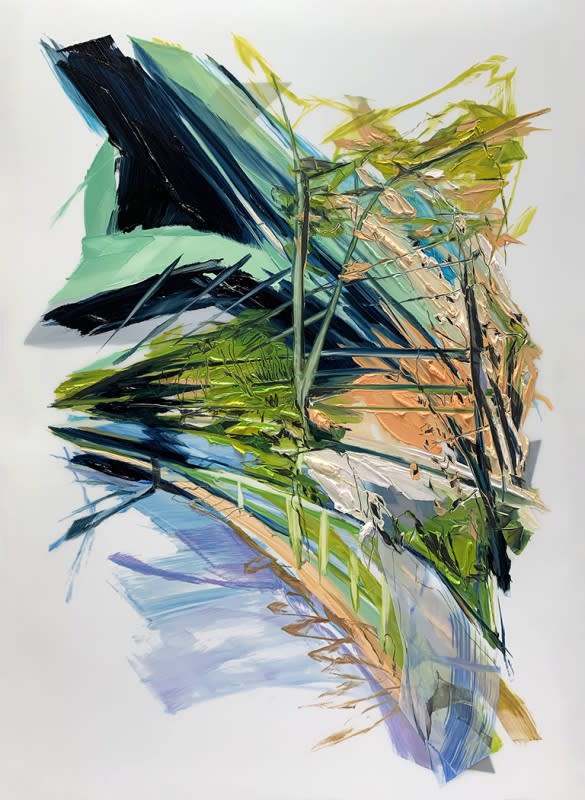 Linda Martinello, Trail Bend, 2020, oil and graphite on drafting film, 42 x 30 in