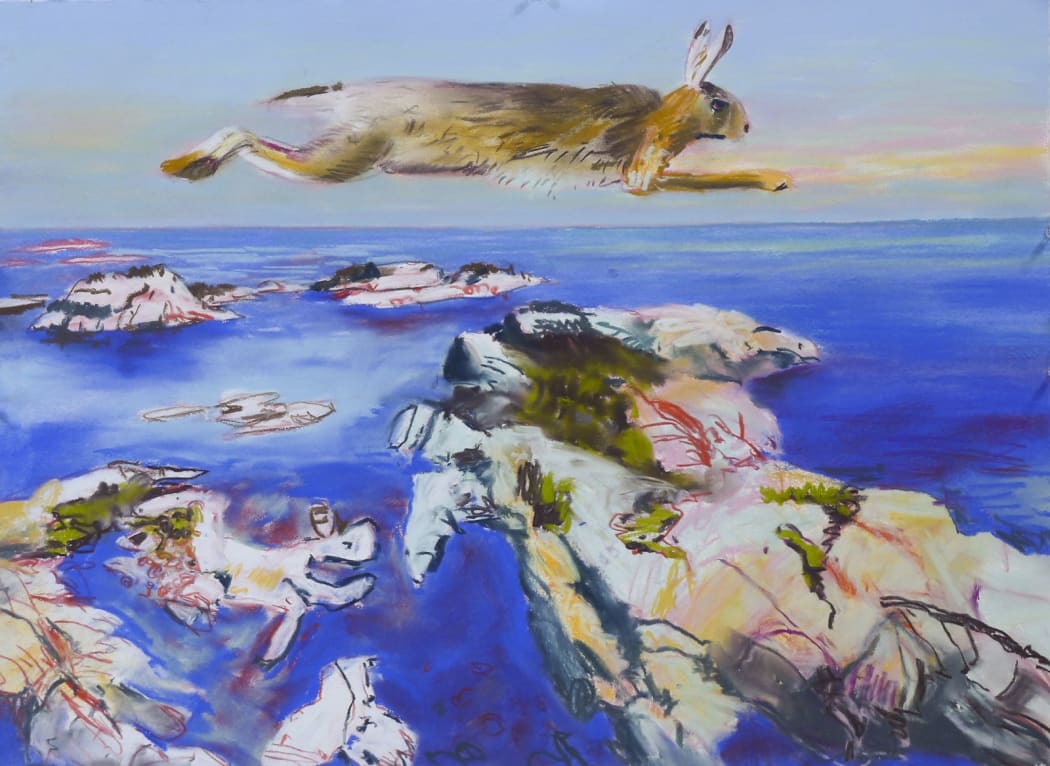 While in self-isolation in Georgian Bay, John Hartman continues to work on his upcoming exhibition for Nicholas Metivier Gallery, High Water.
In these days of self-isolation, I am very lucky that my studio is on my farm property in Lafontaine and I can walk there every morning. I am continuing to paint a new series of paintings, 'High Water', based on the return of many animals, birds, amphibians, reptiles and fish to the back bays of Norgate Inlet, on Georgian Bay's northeastern shoreline.

In the spring of 2019, the recent high water levels allowed me to paddle my canoe into the back bays of Norgate Inlet, on Georgian Bay's northeastern shoreline. Only a few years ago, the low water levels had created shallow and impassable weed choked water. I saw birds, fish, animals and turtles that had made the same discovery. I made sketches, photographs and notes of all the wildlife I saw on the land, in the air and under the water. I used a drone to photograph the landscape from the air, as a way to map the bays and inlets. All this raw material eventually coalesced into images in my mind. I recorded the ideas as compositional studies in accordion sketchbooks that are now the foundation for my new body of work.

There is something reassuring in this present moment that the natural cycle from high water to low water and back to high is still occurring. It is also encouraging to understand how quickly the rest of the natural world adapts to these changes.

-John Hartman
High Water in Norgate Inlet, July-August, 2019, watercolours in accordion Sketchbook, 10 x 6 3/4 in., Open: 10 x 168 1/2 in.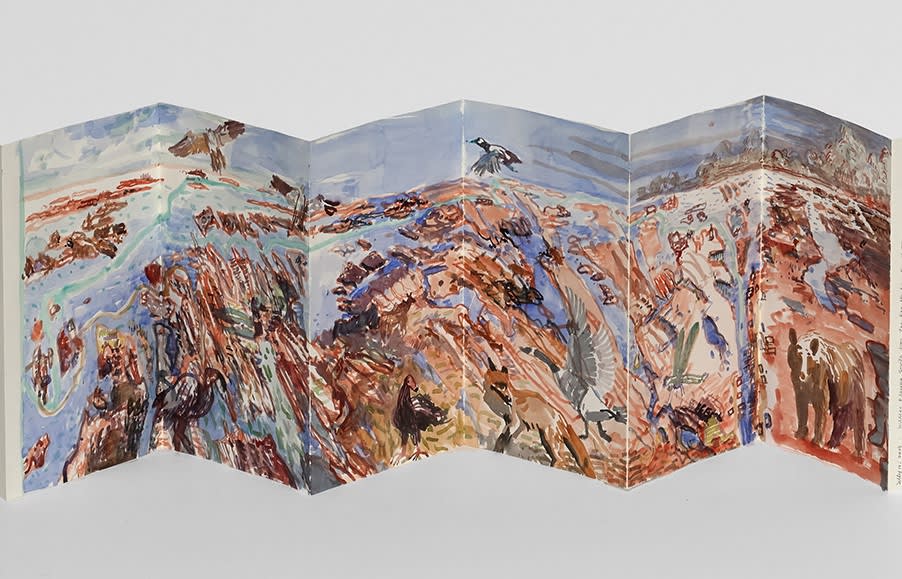 High Water in Norgate Inlet, July-August sketchbook detail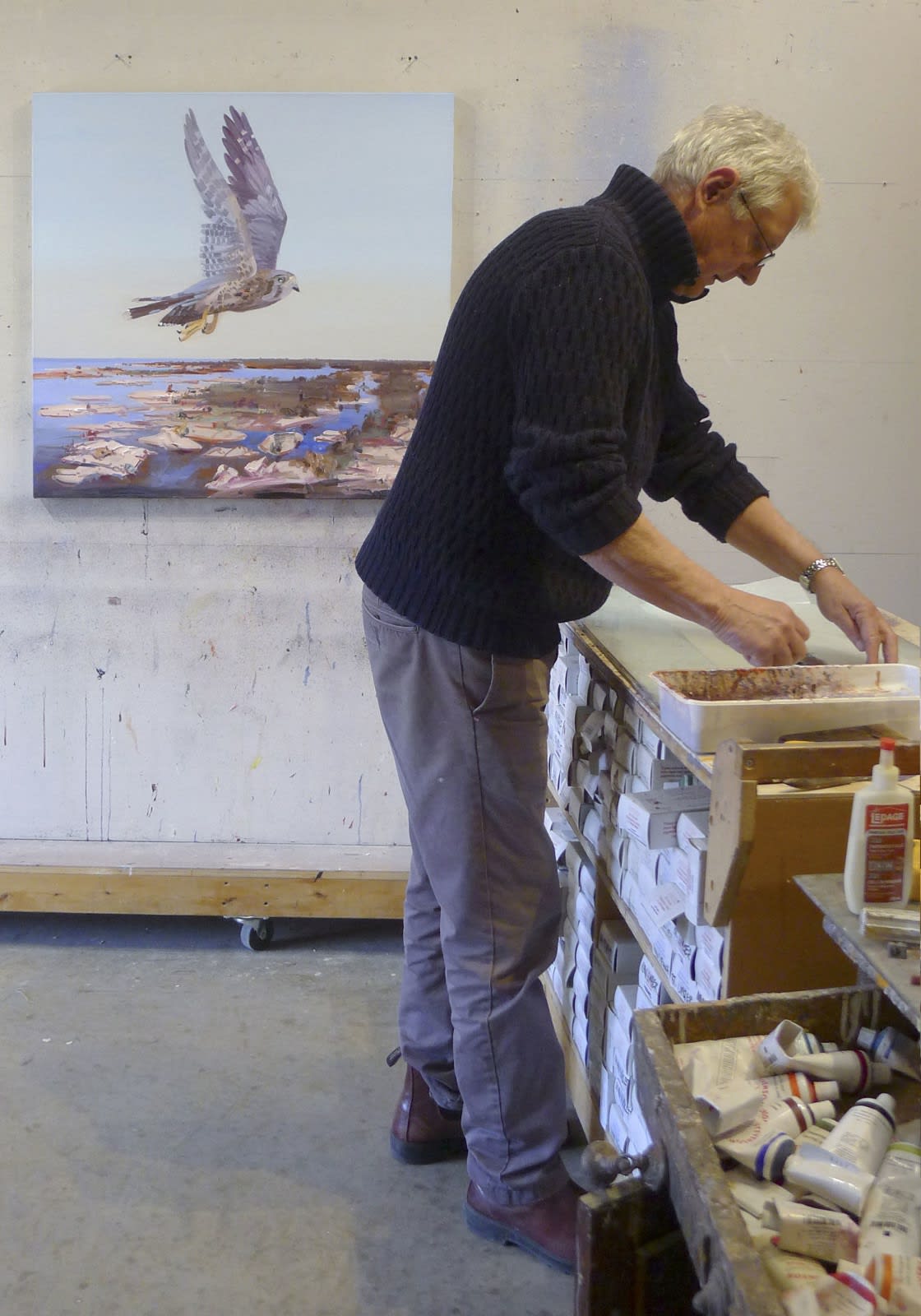 John Hartman's Lafontaine studio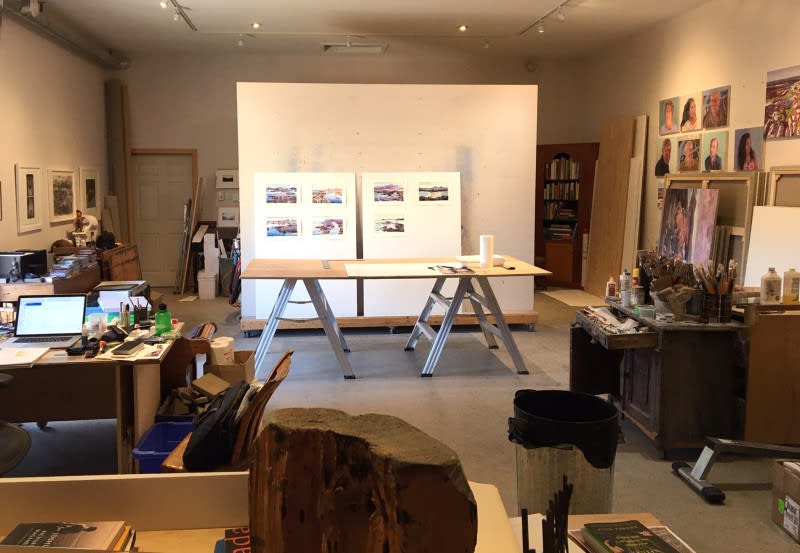 Inside John Hartman's Lafontaine studio