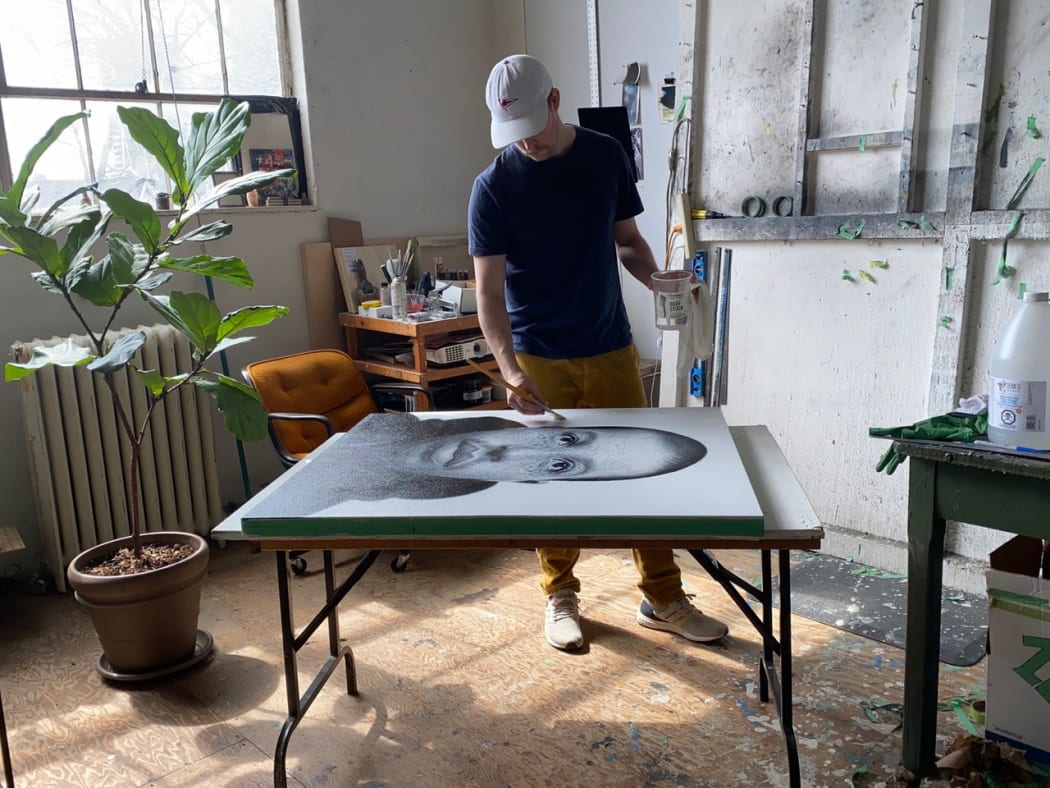 Starting this week, Nicholas Metivier Gallery presents a special series focused on what artists are working on in their studios, at this moment in time and in their words. Contrary to most other professions that have been stopped in their tracks, the artists have proven this to be an incredibly productive and in some cases inspirational time for them. It has encouraged them to refocus or take on a new project that requires their undivided attention.

We look forward to welcoming you into the artists' studios and sharing their stories with you.
Today, as I reflect on the past few weeks, I feel a mix of sadness, gratitude, uncertainty and love.

Yesterday, I spent a few hours cleaning up my studio, gathering painting supplies into a rubbermaid, packing it into my van and temporarily shutting down the place I have made art for the past 8 years.

Working on a collection of paintings for two years only to have the opportunity to show them to friends and family taken away was tough. As an artist, I've struggled but adapted to working in isolation for long stretches of time. The promise of celebration and human connection that comes with an exhibition and opening is often the light at the end of a long tunnel.

While the face to face connection may be missing, the outpouring of love I've received over texts, phone calls and video chats (my friends threw me an online 'opening') has been overwhelming.

Today I am going to unpack the rubbermaid and set up a home studio in my basement. I'm not sure what I'll make but am grateful to have a place to figure that out. I hope everyone who reads this is healthy and safe.

-Charles Bierk
A panel of What Was Not Lost in progress at Bierk's studio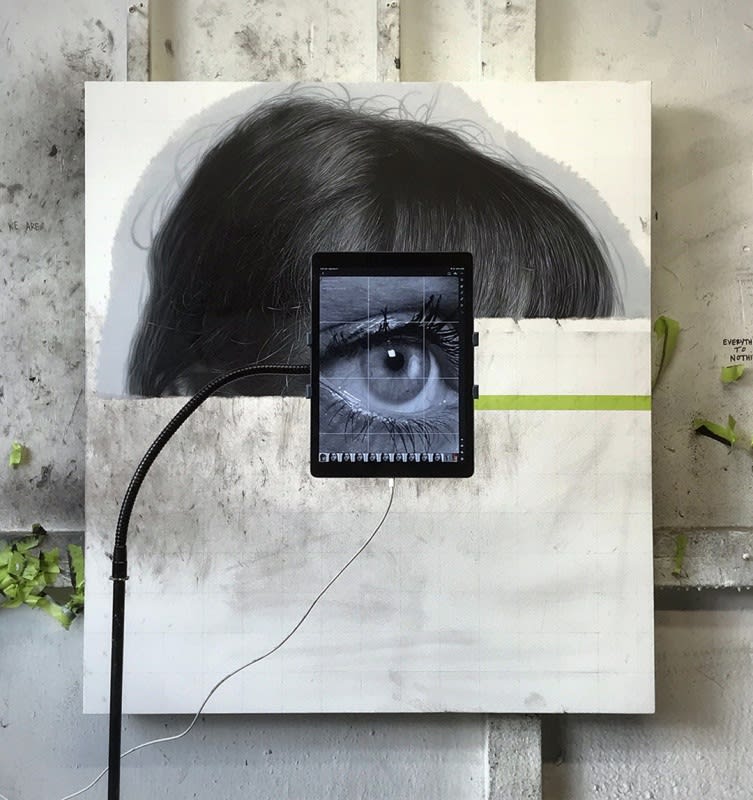 Katie in progress at Bierk's studio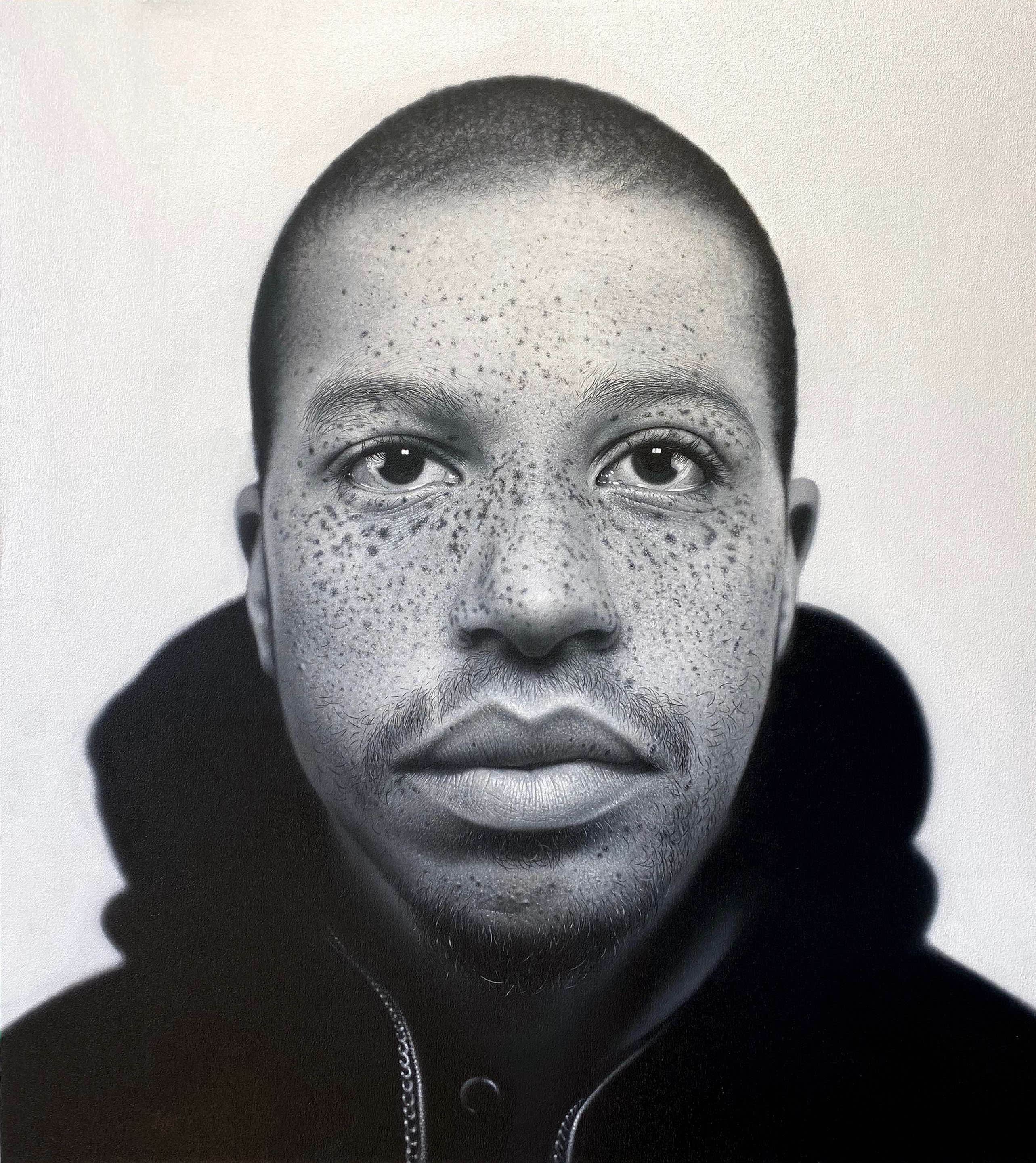 Sean, 2020, oil on canvas, 40 x 36 in.