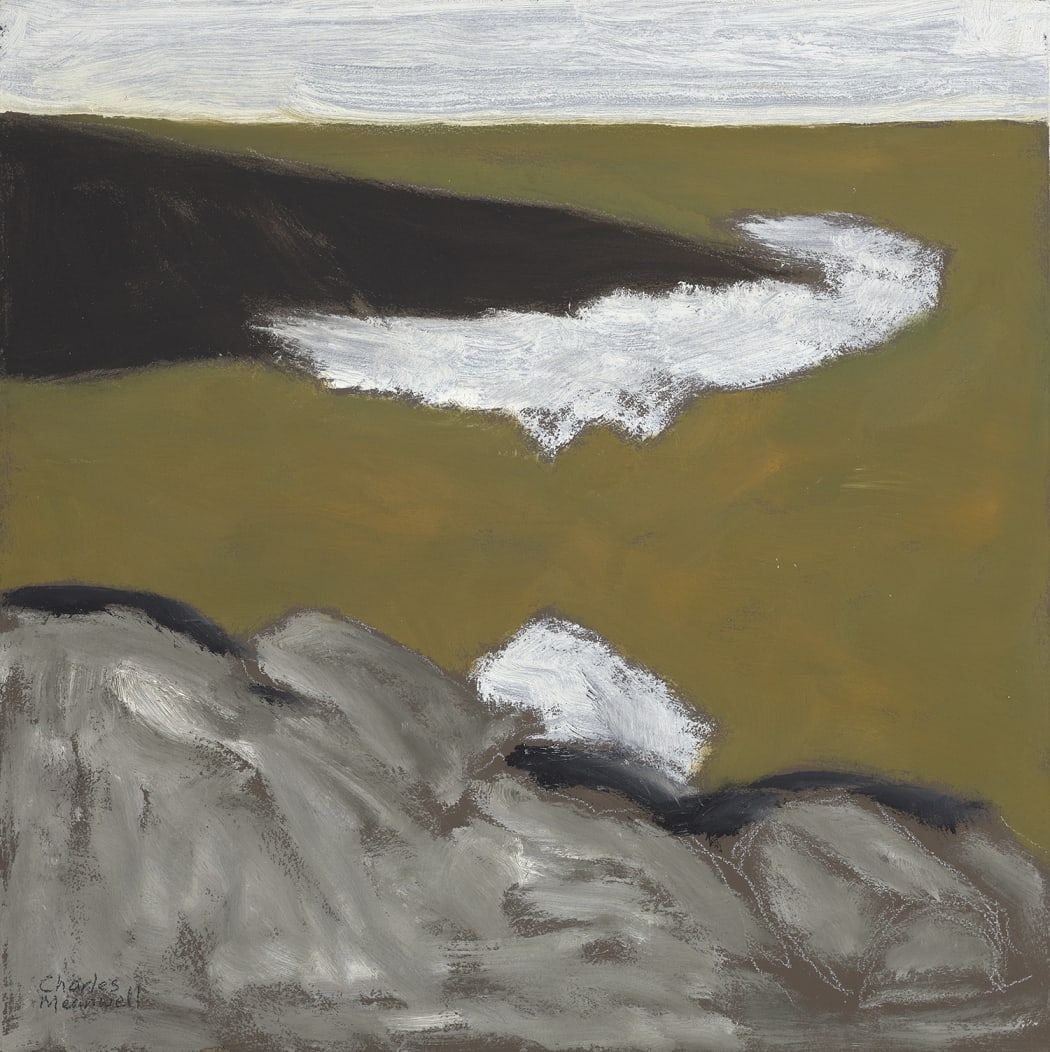 In advance of his solo exhibition, Cape Pine, we asked Charles Meanwell a few questions about the inspiration behind his latest body of work.
---
You were born in Windsor, lived in Owen Sound for many years and currently reside in Hamilton. How did you connect with Newfoundland, a place that is so physically and emotionally different from Ontario.

I grew up in Windsor, surrounded by Essex County, which is as flat as a Monopoly board. The ocean has the same flat topography, the same straight horizon. The first time I experienced Newfoundland was in 1968 as a deckhand on a coastal freighter. Seeing the land from that perspective eternally shaped my understanding of Newfoundland's landscape.
Reference photo taken by Charles Meanwell in Newfoundland
I have often heard you say that one of the measures of a great painting is if you remove or move one thing, the painting falls apart. Given the minimal nature of the "Barrens" in Cape Pine, Newfoundland, is this goal easier or harder to achieve in your paintings?

I paint shapes rather than things. When I am painting in Ontario, I quickly realize that a white vertical line is a lamp post; knowing this fact does not help the painting. In the Barrens, there are few nameable things to distract me, so I am more free to respond to unnameable shapes. If I respect and obey the authority of the local shapes to claim their proper arrangement within a board, a painting may result. If I don't acknowledge my respect or their authority, forget it.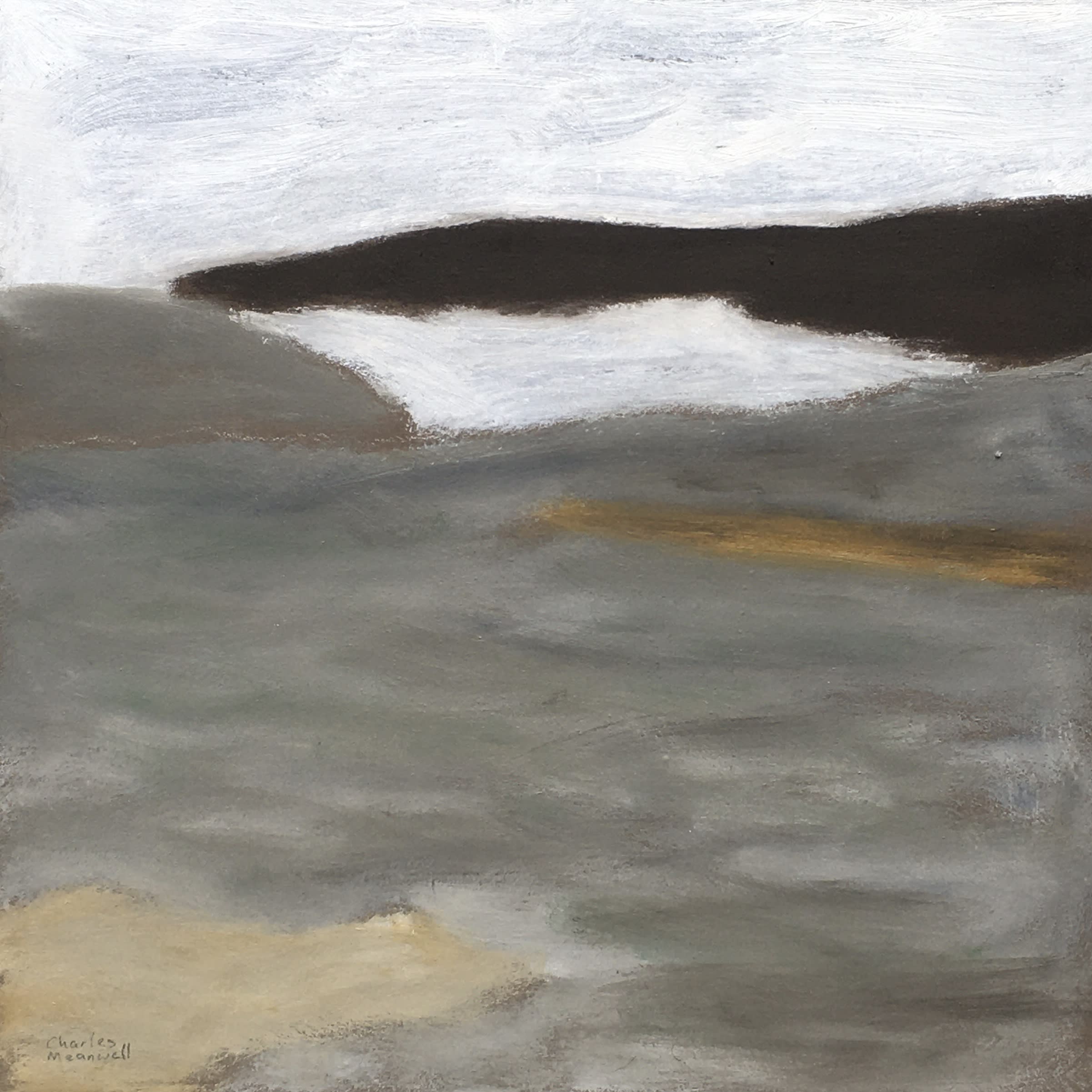 Black Headland, 2019, oil on panel, 13 3/4 x 13 3/4 in.
Cape Pine includes some of the most abstract work you have ever presented and yet it is still obvious what is land, surf and sky. How do you convey such a specific sense of place "when it is the colours and the shapes that rule?"

A sense of place may be generated by the shapes and colours specific to it. In "Splash", I painted a white square above a black shape. We all see this as rock and water, but that is beside the point. The point is the wordless experience of this white square and black shape.
Splash, 2019, oil on panel, 13 3/4 x 13 3/4 in.
All of the works in the exhibition are presented in one size, just over 1-foot square each. The show is very poetic because of the consistency in scale as well as the focused nature of the subject. How did you prepare for and envision this series?

I am thrilled that you said the show is like a poem. Maybe my favourite compliment ever. The uniform size is Nicholas' fault, and brilliant. For me, a painting always depends on having nothing in mind. A simple requirement. I never envision anything. I feel like the landscape envisions me.

From left to right: Grey Rocks, Red and Black, White Gravel
I like your jokes and we all need one right now. Whaddya got?!
Q: What did the snail say, riding on the turtle?
A: "Whee!"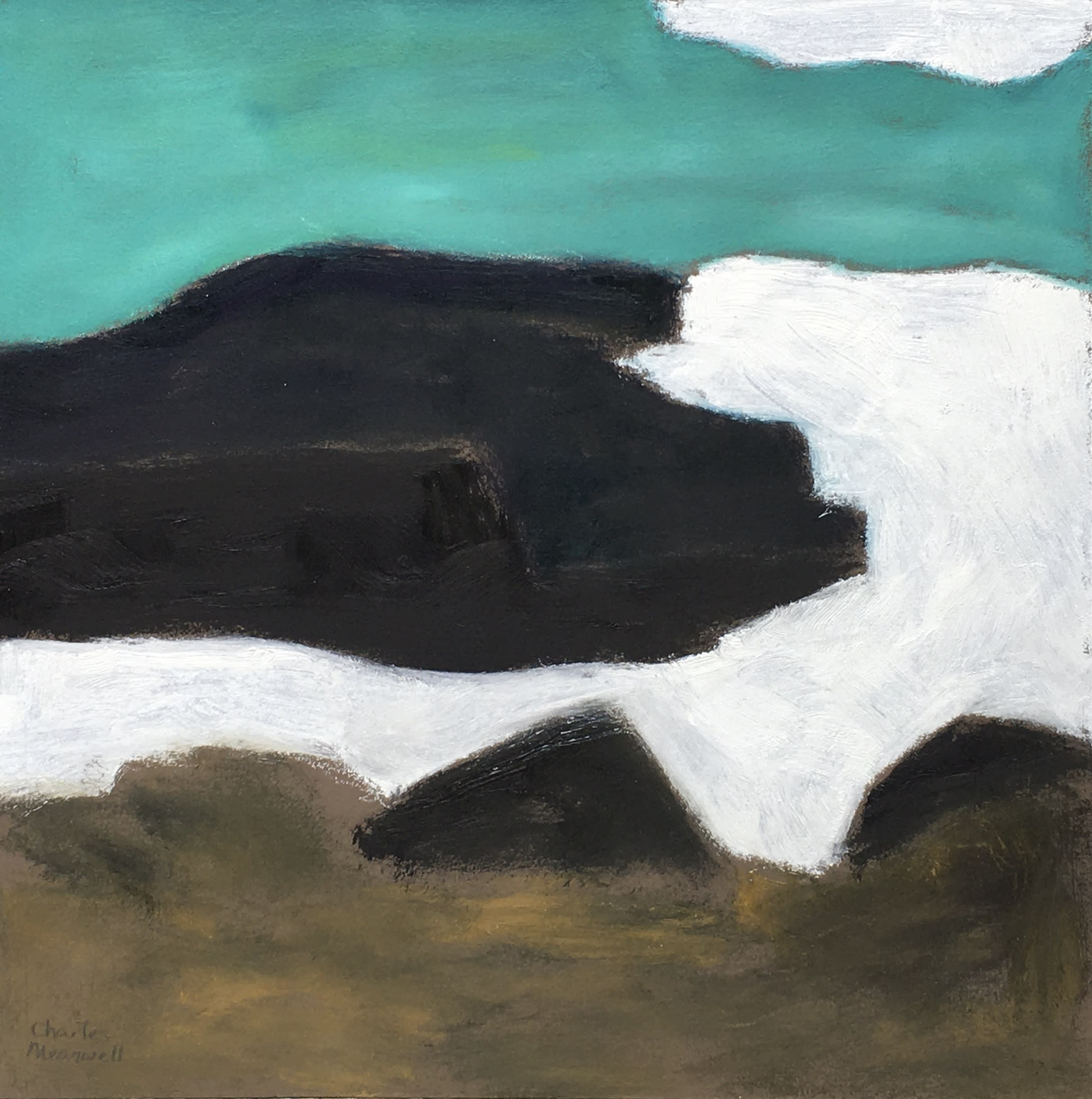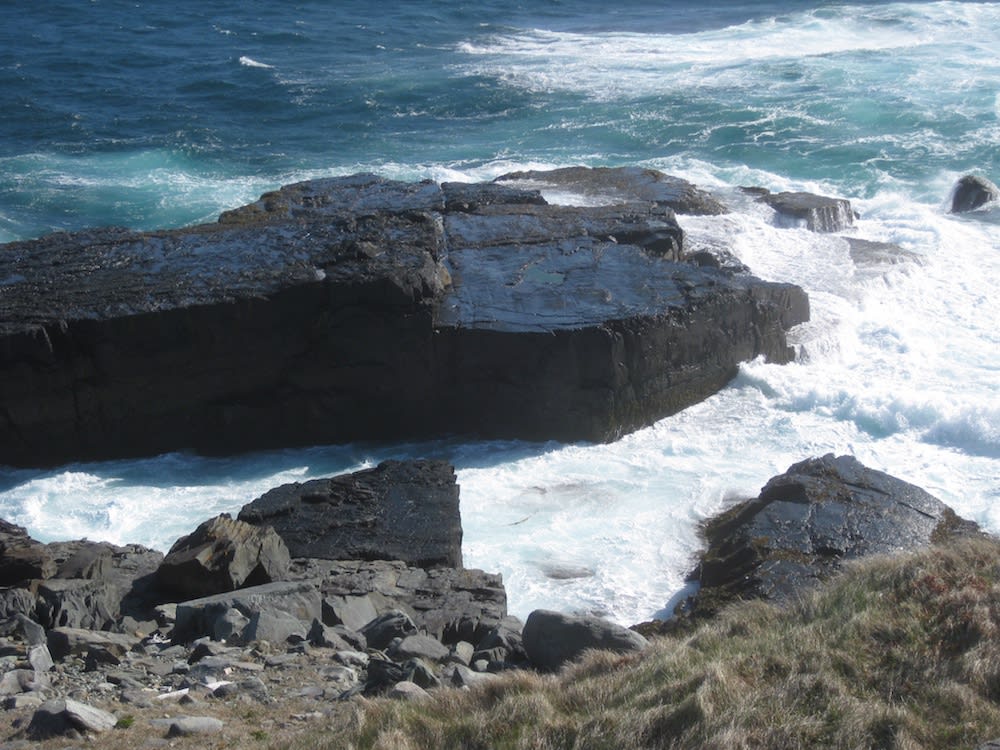 Rock and Foam, 2019, oil on panel, Reference photo taken by
13 3/4 x 13 3/4 in. Charles Meanwell in Newfoundland