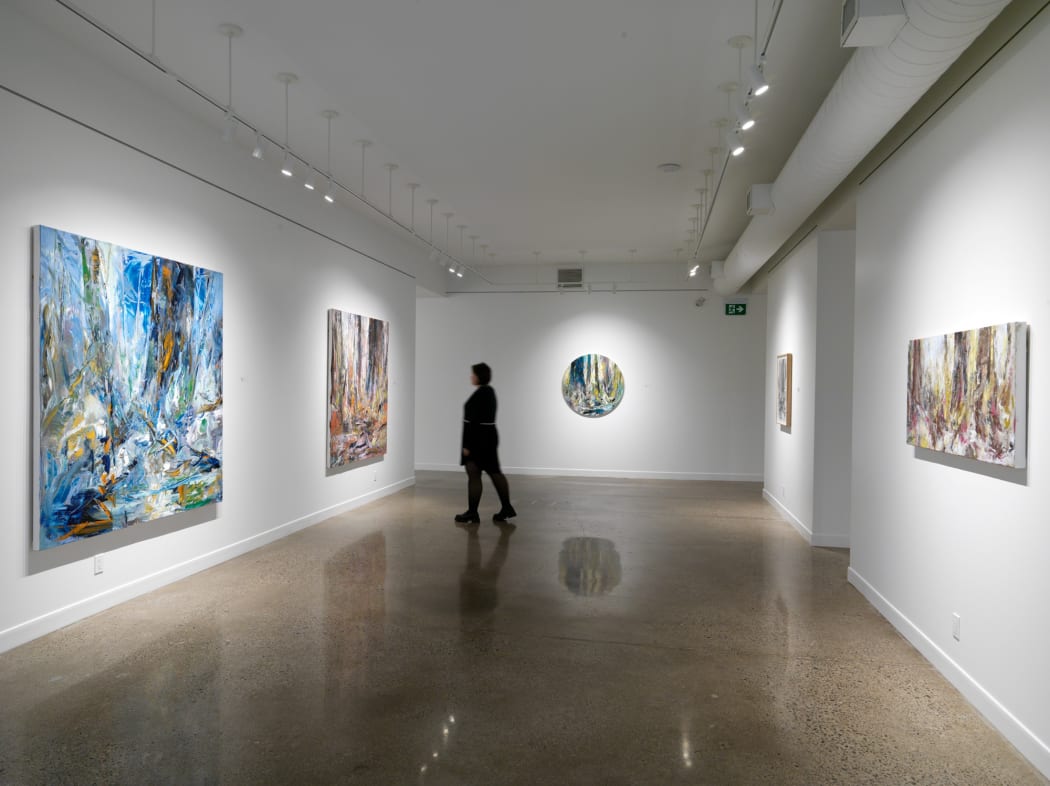 #1. A lot of people see Michael Smith's paintings as abstract even though they begin with specific places and events which are grounded in landscape. He is influenced by artists such as J. M. W. Turner, John Constable, and Joan Mitchell who each pushed the boundaries of landscape painting in their own distinctive ways.

Abstraction fascinates Smith because, to him, sometimes the extrapolated interpretation feels more real than the thing itself. He recently said that he felt, "all landscape painting is abstract," referencing Matisse's pink skies and Turner's swirling atmospheric paintings.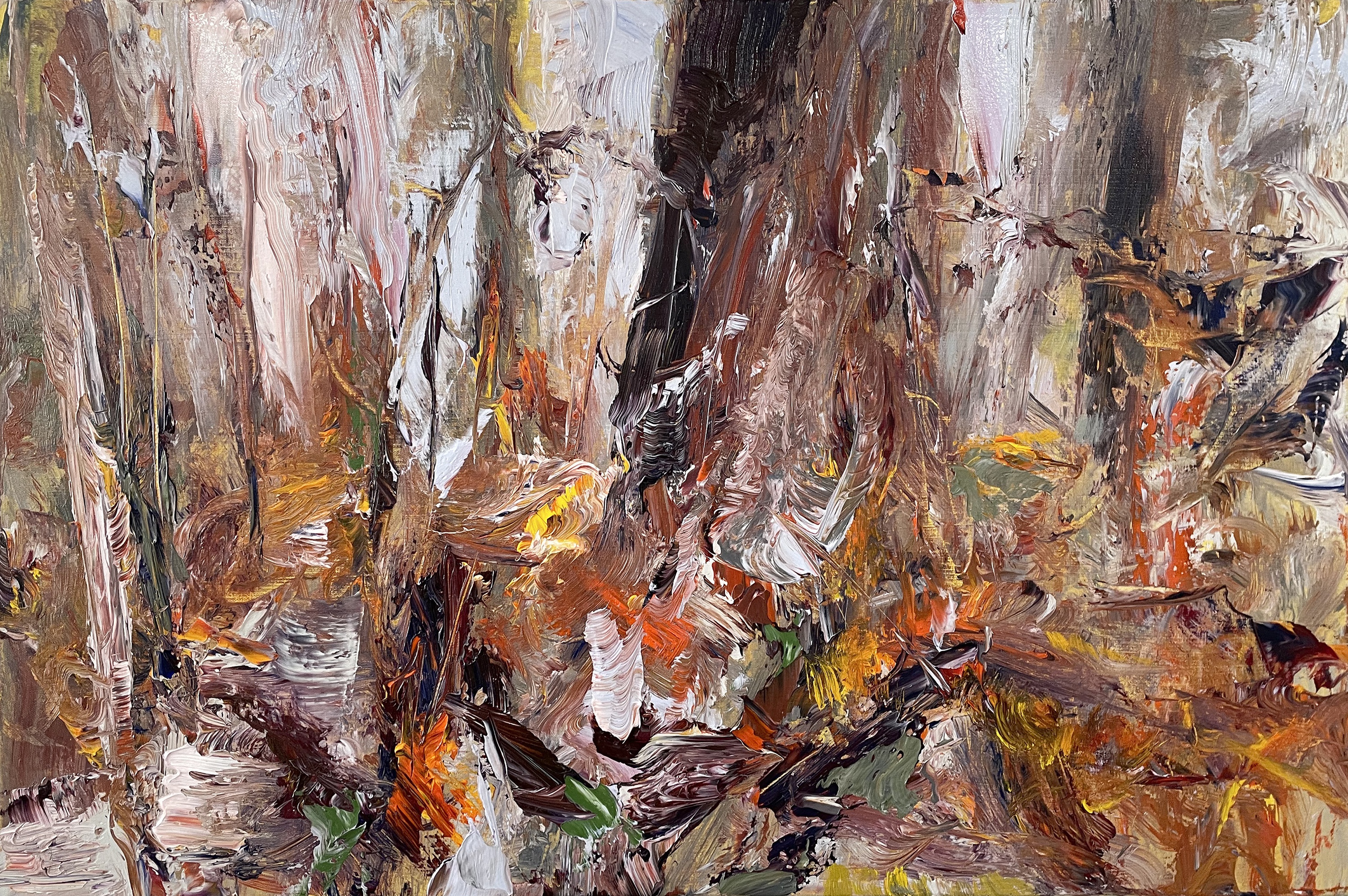 Michael Smith, Mont Royal, October, 2022, acrylic on canvas, 24 x 36 in.
#2. Smith primarily visited the woods in the morning, giving him a few hours to create drawings en plein air, immerse himself in the environment, and absorb his surroundings before heading back to the studio to immediately work on paintings. Smith describes his ritual as 'creating a memory bank of sensations' that could then be translated with colour and gesture in his expressive paintings. Each painting was completed in one day to maintain their spontaneity.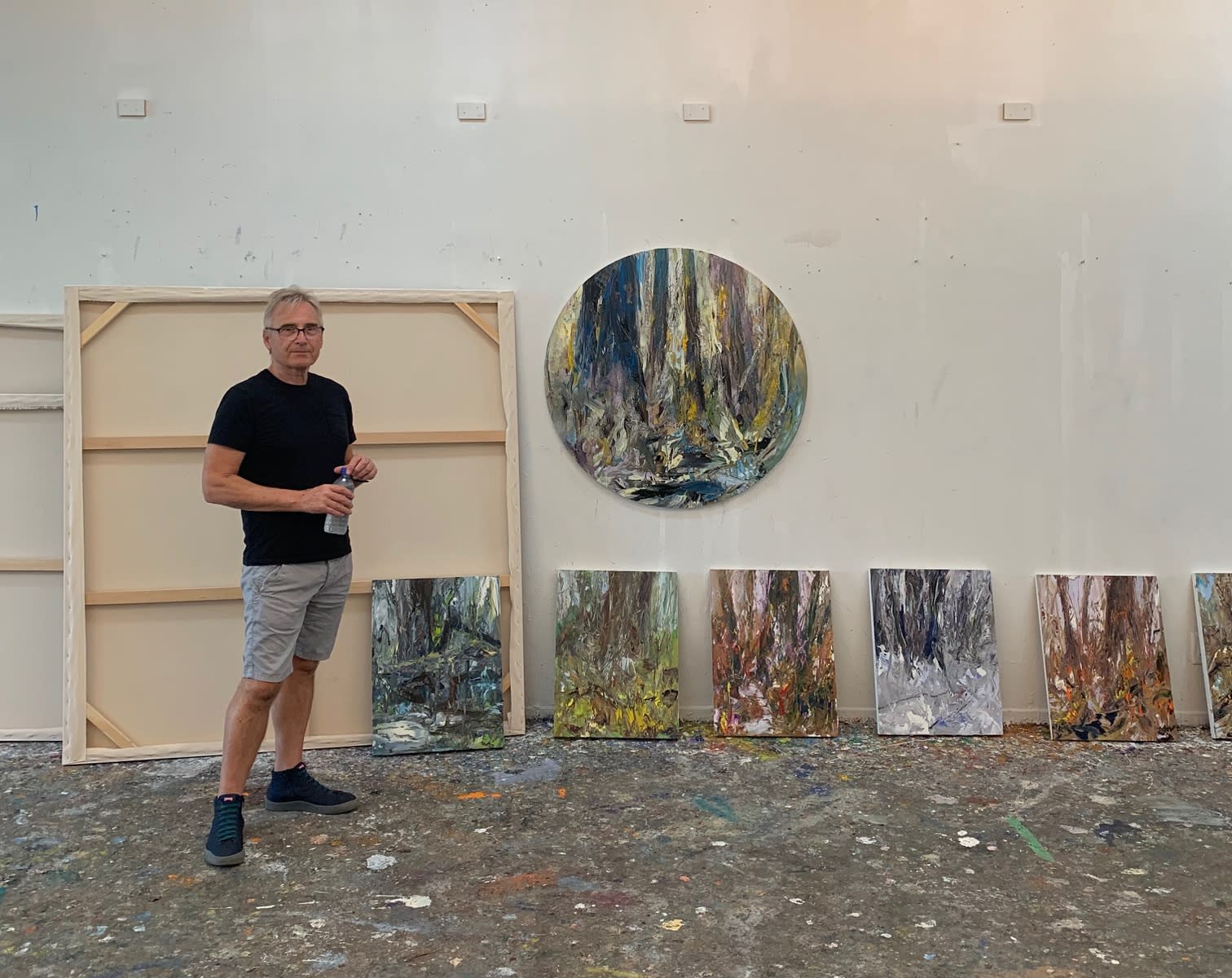 #3. For Woodland, Michael Smith visited urban parks in Montreal, such as Mont Royal and Angrignon, over the course of eighteen months. Smith was not always alone during these trips: "People generally left me alone, however, the woods are teeming with animal life. I played hide and seek with gophers and stared down curious raccoons the size of small dogs. Fortunately, the only time I got chased out of the woods was by swarms of mosquitos!" - Michael Smith
#4. Smith's overall practice is influenced by a variety of mediums, including music, literature and other artwork. We asked him his recent favourites in a few categories:
Music: A playlist that goes from The Drifters to Ethiopian and Eritrean jazz from the 1960's and 70's to Billie Eilish followed by Miles Davis or Ambrose Akinmusire.
Films/TV: Ethos (a 2020 Turkish drama series directed by Berkun Oya), My Brilliant Friend and rewatching Fargo.
Text: Books that I read while working on Woodland were Homage to Catalonia by George Orwell and Orwell's Roses by Rebecca Solnit. I l also love the poetry of Seamus Heaney and Terrance Hayes.
Best random object: Certain brushes I've had for 30 years or more that look like crushed Muppets, but my most precious object is a beautiful Joan Mitchell print I exchanged for the first painting I sold many years ago even though I really needed the money.
Memorable exhibitions: Joan Mitchell and Riopelle at the AGO, Picasso at Musée de Quebec, the Neolithic paintings in the caves at Bernifal and Rouffignac, in South West France and the raw, yet intimate drawings and handwriting by Basquiat in his current exhibition at the Montreal Museum of Fine Arts.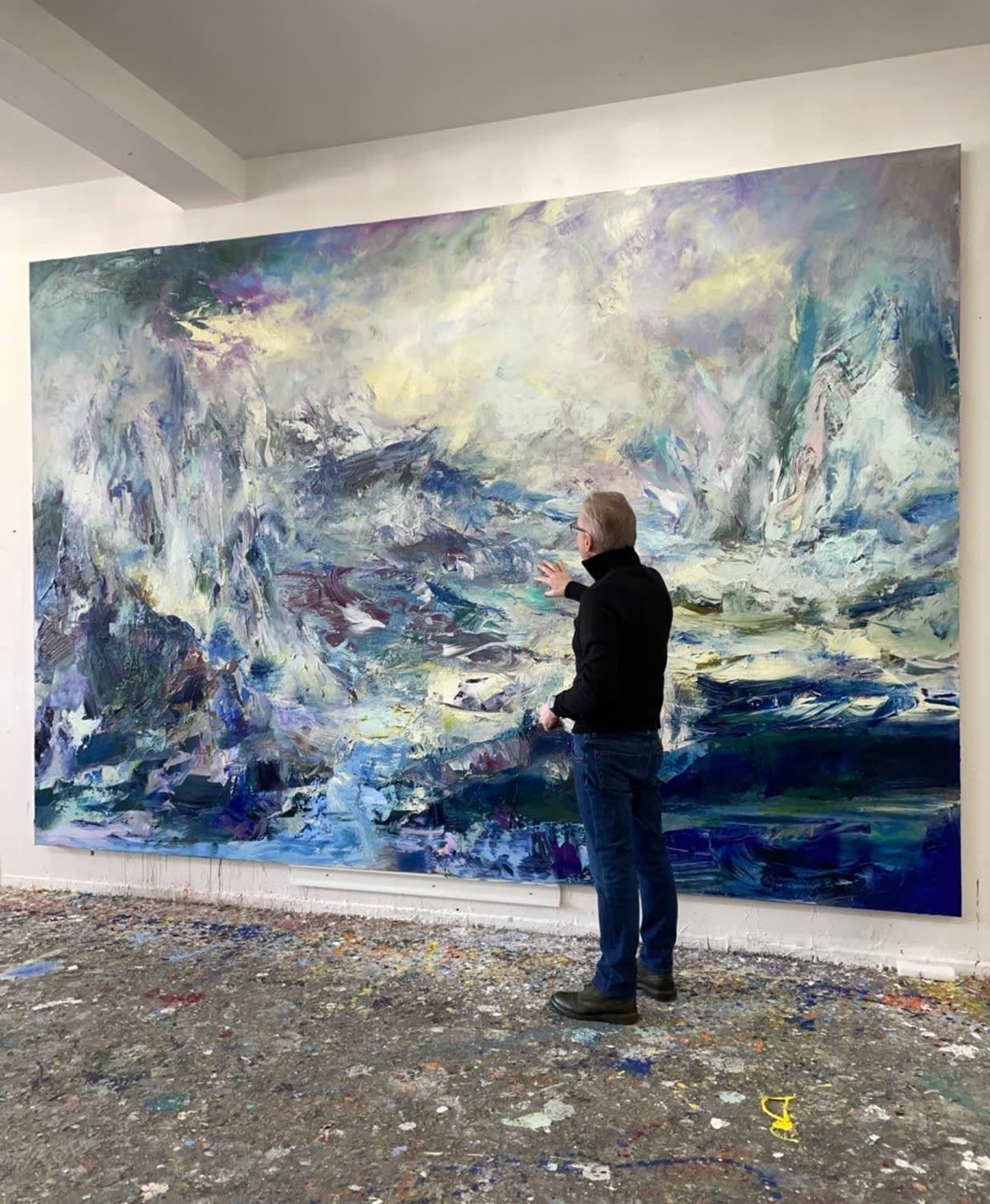 #5. Michael Smith recently began a new body of work for his solo museum exhibition, Sea of Change, which opens at the Beaverbrook Art Gallery in Fall 2024. Sea of Change will feature mural size works that revisit a previous interest - maritime expeditions. The immediacy of Smith's process working on Woodland will impact this new body of work.
For more information on Michael Smith's exhibition, Woodland, click here.