© Chiara Santarelli
#1. Agnel spent a decade travelling through various countries in Africa.

"I thought for a long time that I was going to do documentary work," she says. As she continued to travel, visiting Mali, the Ivory Coast and Nigeria, her camera became the main tool with which she explored and documented her experiences. Agnel's time in Africa cemented her interest for travel and discovery, which have since led her to pursue ambitious site-specific projects in South Korea, Greenland, Norway and Morocco.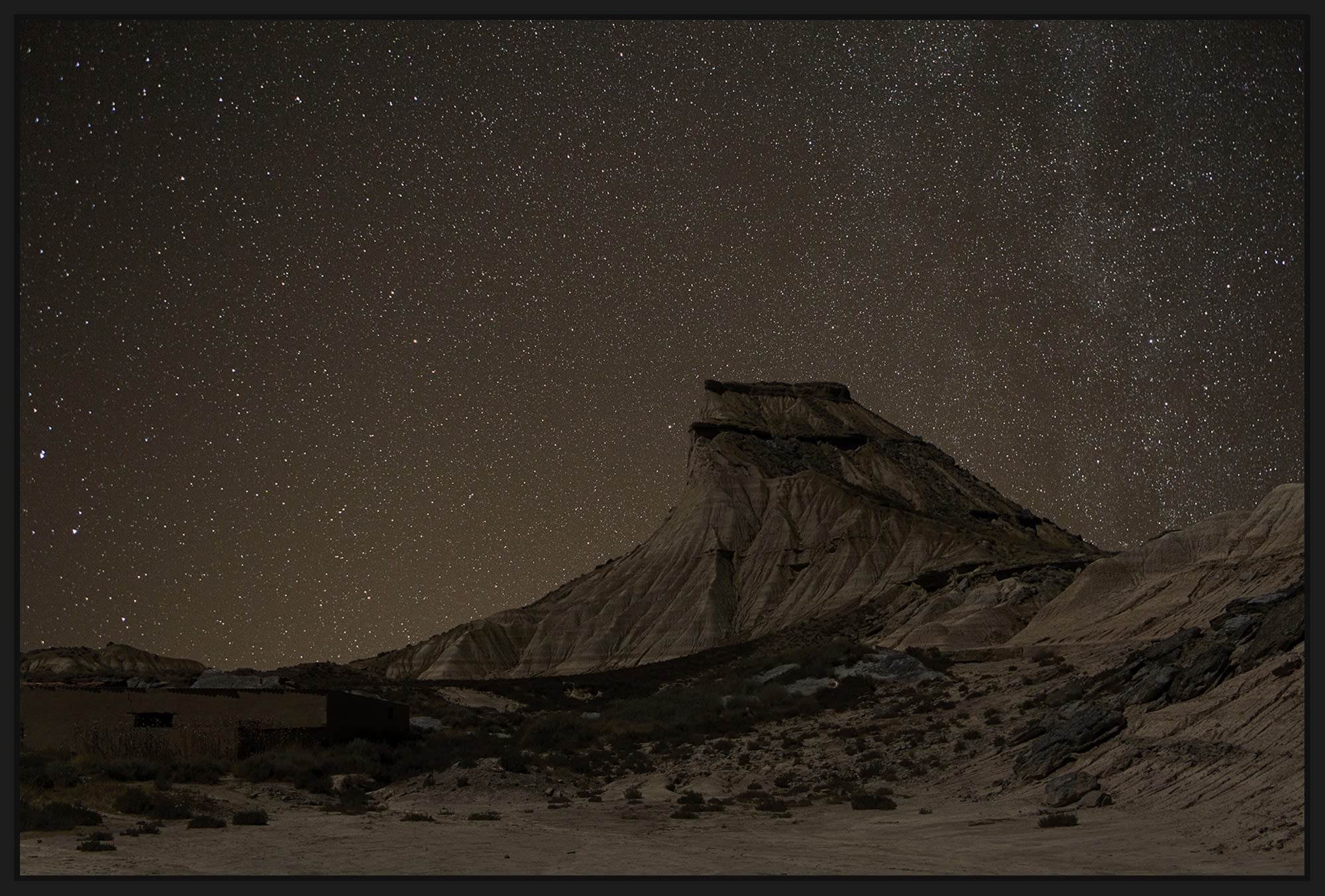 Juliette Agnel, Nocturnes #2, 2017, Inkjet Print on Hahnemühle Ultra Smooth Paper, 25 3/4 x 37 3/4 in., Ed of 3
#2. In 2017, Agnel presented her series Les Nocturnes at the Recontres d'Arles, where she was nominated for the photography festival's prestigious New Discovery Award.

For a long time, Agnel had a desire to capture the infinite mystery of the night sky. During a trip to the desert of Bardenas, in the Spanish Pyrenees, she found the location where this vision would come to fruition. Walking through the landscape, she was reminded of Francisco de Goya's paintings, which led her to explore this subject here for the first time.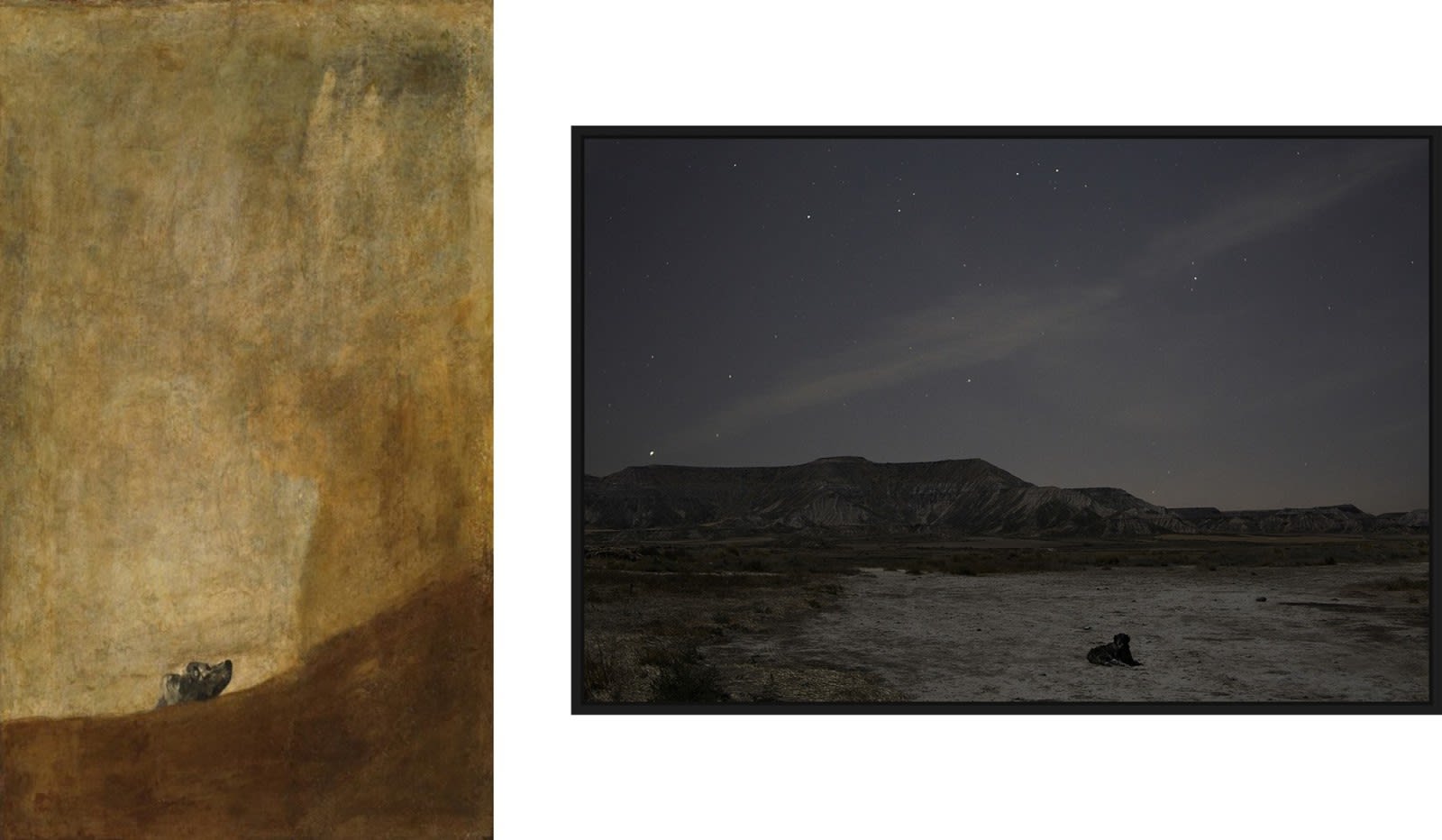 Left: Francisco de Goya, The Drowning Dog, 1820-1823, mixed method on mural transferred to canvas,131 x 79 cm. Collection of Museo del Prado. Right: Juliette Agnel, Nocturnes #1, 2017, Inkjet Print on Hahnemühle Ultra Smooth Paper, 25 1/2 x 37 1/2 in., Ed of 3
#3. Agnel has a life-long passion for the histories of fallen kingdoms, explorers, and ancient mythologies. Novels by writers such as Jules Vernes, author of Around the World in Eighty Days, inspire her practice.
I lived in Switzerland for a few months during my studies, and I read the novels of Charles Ferdinand Ramuz, who wrote 'La grande peur dans la montagne [The big fear in the mountains]'. It's full of folk stories, from a time when life was harsh and deeply connected to traditional beliefs. That's what interests me about the Swiss mountains - this relationship to the land, to the harshness of nature, to its rough and sometimes dangerous state. I think I often need to confront what scares me. The night, the all-powerful nature, the invisible, the chaos, the disappearance of humanity...
- Juliette Agnel
Juliette Agnel, La grande montagne #1, 2017, Inkjet Print on Hahnemühle Ultra Smooth Paper, 26 x 39 1/2 in., Ed of 3
#4. In 2011, Agnel designed and built a machine: a digital camera obscura with which she films and photographs.

Agnel's nocturnal landscapes are photographed using a digital camera, however she has experimented with other photographic methods in her practice, such as a Super 8 camera. She has also used her homemade camera obscura during a residence on the island of Halsnøy, Norway and on the streets of Bamako in Mali.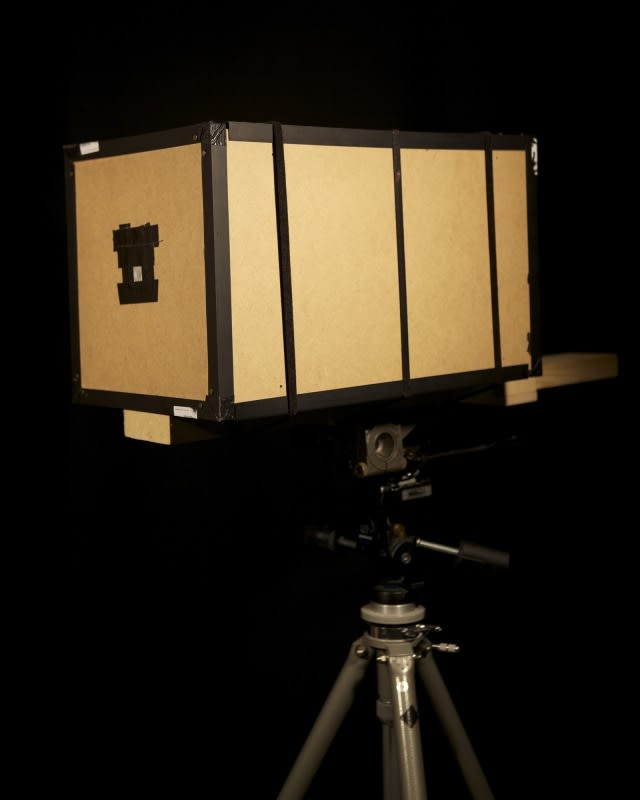 Agnel's Camera Obscura
#5. Agnel is a specialist in anthropology and archeology. Her expertise led to her inclusion in the Louvre museum's 2022 exhibition, Pharaohs of the Two Lands, which focused on the Kingdom of Kush in Sudan.

Agnel photographed the archeological site in Meroe, Sudan extensively for her series Taharqa et la nuit, which was featured in the Louvre exhibition.
"Nubia was home to several ancient empires, most prominently the Kingdom of Kush. It was an interesting kingdom because it was a geographical hub located near the Red Sea and situated on two north-south axes. All the doors of the monuments I photographed face the Nile, since the gods moved on the Nile. Black pharaohs from this region ruled over the kingdom of Egypt at one time, and Taharqa was one of the last pharaohs who ruled over both the kingdoms of Egypt and Sudan. At the end of their lives, pharaohs are transformed into stars..."
- Juliette Agnel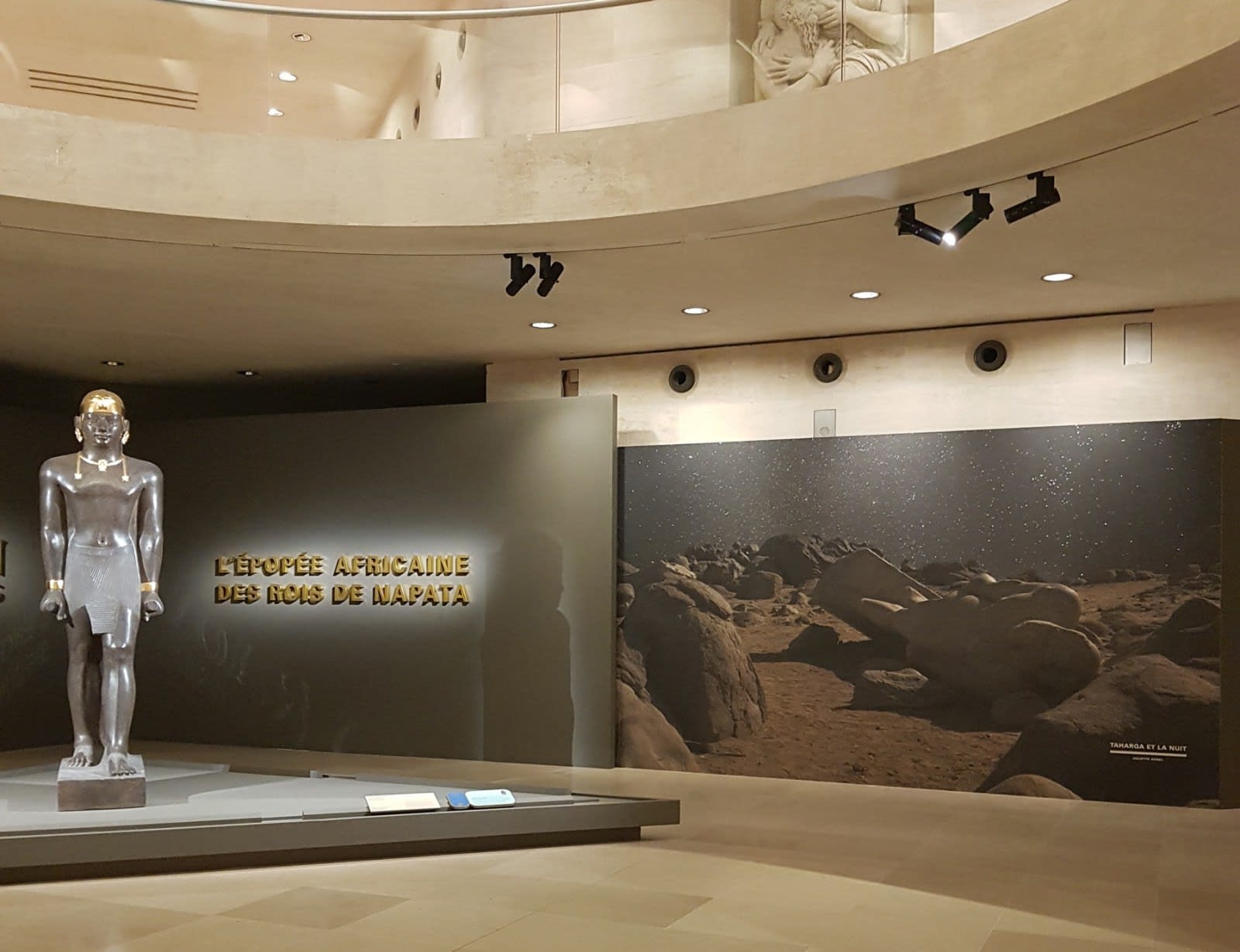 Exhibition entrance for Pharaohs of the Two Lands at the Louvre with Agnel's photograph on the far right
© Anne Frederique