Owen Gordon, The Empty Chair, 2021, oil on paper, 30 1/4 x 22 1/2 in.
Owen Gordon is a visual storyteller who weaves together memories of people and places from his lifetime with imaginative patterns, bold colour and an energy that brings them into the present moment. In his second exhibition at the gallery, Memory Stories, Gordon further explores the theme of memory, nostalgia and allegory as a narrative device.


Owen Gordon, The Other Curator, 2004-2021, oil on canvas, 22 x 15 in.

Owen Gordon's everyday experiences fuel his practice; he is a careful observer of life with a passion for people and his paintings depict other artists or prominent figures from his past. Gordon's work also often elaborates on narratives that he has gleaned from current events or biographies he's read.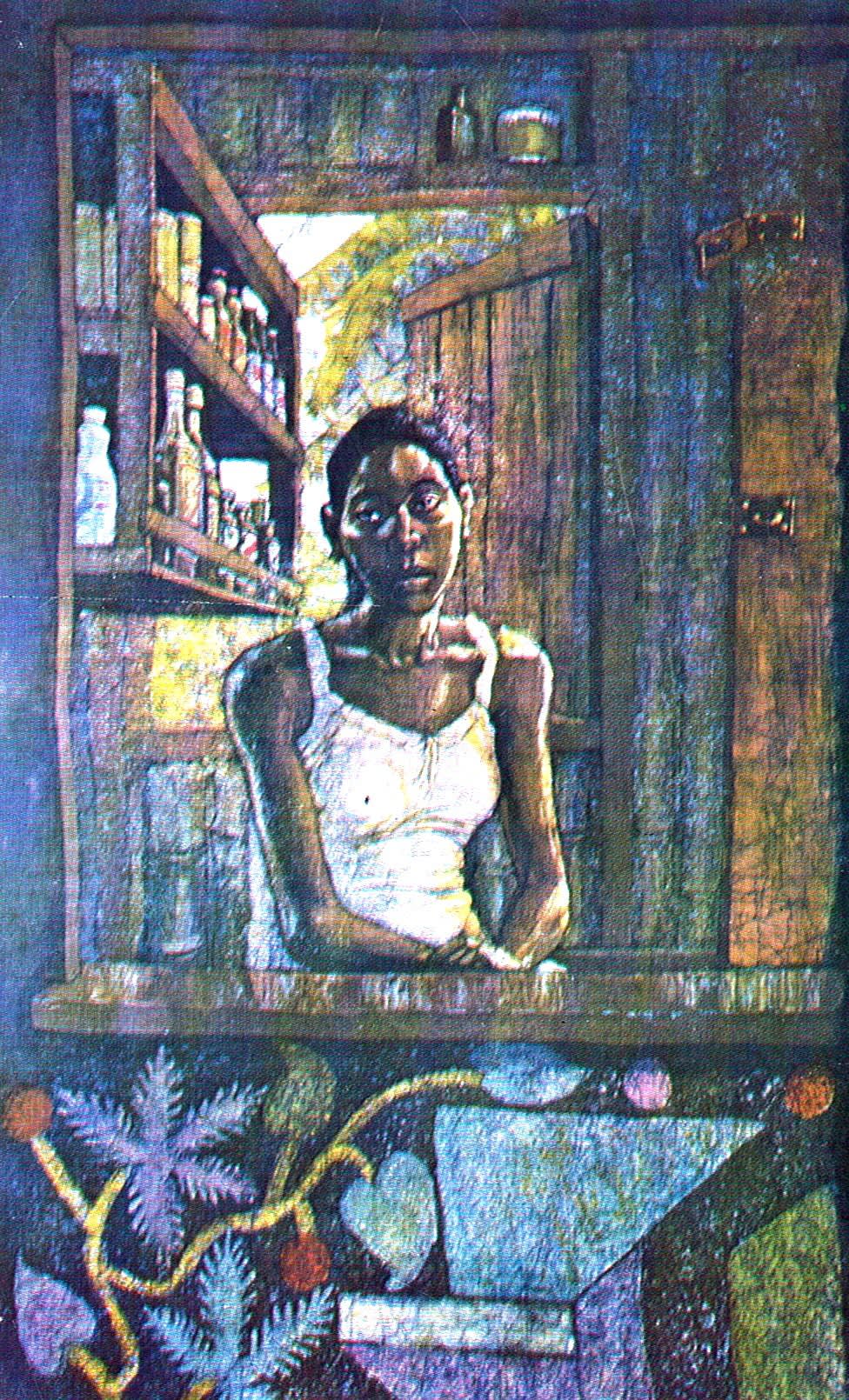 Dawn Scott, Indian Girl, n.d., batik, National Gallery of Jamaica
Growing up in Jamaica, Gordon was surrounded by textiles, and their vibrant colours and motifs were a part of his daily life. He began incorporating this influence into his paintings after realizing that he had been subconsciously absorbing it throughout his formative years.

Gordon became further enamoured by textiles after meeting the Jamaican artist, Dawn Scott. Scott is primarily known for her figurative batik work, where wax is placed on fabric before being dipped in dye. This intensive process is not unlike Gordon's own. He often repaints his works, scraping and layering to get his composition just right.
Owen Gordon, Homage to Dawn Scott, 1987-2012, oil on canvas, 38 x 38 in.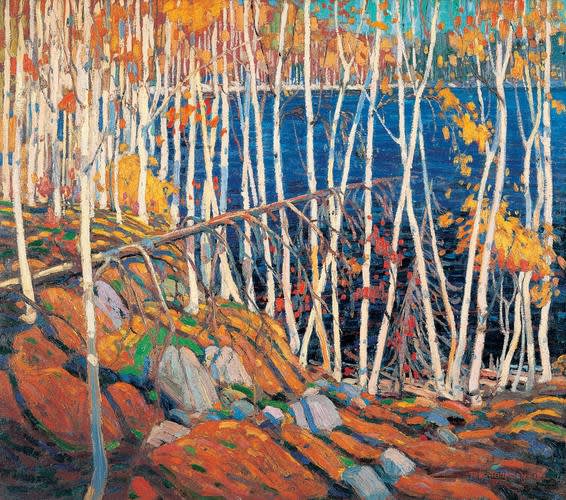 Tom Thomson, In the Northland, 1915–16, oil on canvas, 101.7 x 114.5 cm, Montreal Museum of Fine Arts
Tom Thomson, one of Canada's most influential landscape painters, has also been an inspiration to Gordon.

Upon seeing Thomson's painting palette at the McMichael Canadian Art Collection, Gordon was struck by how clean it was. After researching the artist, Gordon discovered that Thomson never liked to waste his paint. He used it on a scrap piece of masonite and the leftover mix of colours would inspire more saturated future interpretations of his subject matter.

Gordon's own sensibilities with colour are also in this vein. While they stay close to reality, his choices are often bolder than what we see in real life.
Owen Gordon, The Clinic, 2021, mixed media on paper, 23 1/2 x 19 1/2 in.

Gordon's process begins with a specific idea and then he allows his intuition to take over. Although most of the time he begins a painting with a person, place or experience in mind, if the composition isn't working he will often continue to layer paint until it feels right. Sometimes this means adjusting his initial inspiration.
I work in an intuitive and subconscious manner. I often 'renovate' canvases that aren't working and transform them until I am satisfied with the result. I am drawn to my experiences with other artist's work and how they express themselves with colour and brushstroke.

- OWEN GORDON
For more information on Memory Stories, click here.