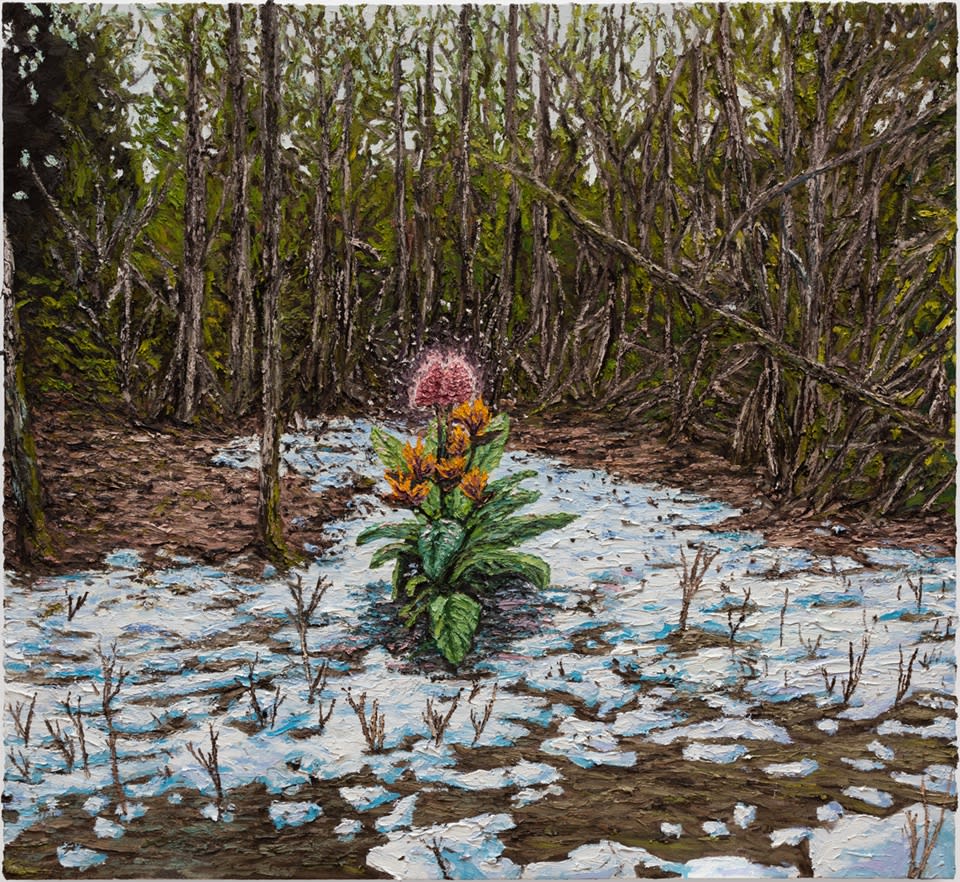 Matt Bahen, As Though It Was of Some Other Order, 2021, oil on canvas, 72 x 78 in.
Literature has shaped Matt Bahen's landscapes throughout his career. In his current exhibition, The Strange Garden, Bahen adopts the traditional literary device of the enchanted forest or forbidden wood, often used in science fiction and fairy tales. The paintings combine contrasting types of landscape and surreal elements such as mysterious flowers, fires and unexpected colour to elucidate the idea of a landscape in transition.

Matt Bahen's The Strange Garden is now on view until November 27th.

In addition to literature, Bahen's approach to painting has been influenced by the work of Anselm Kiefer and Lucien Freud. Their work has been instrumental in shaping his rhythmic, impasto application of the medium.
Anselm Kiefer, Die bösen Mütter, 2007-11, oil, emulsion, acrylic, shellac, chalk, branches, wood and iron on canvas, 380 x 560 x 70 cm
© Thaddaeus Ropac
History, philosophy, literature and poetry are the foundation for Anselm Kiefer's paintings and sculptures. Kiefer imbues his works with allegory by using a visual vocabulary, built up over many years. He is well-known for affixing three dimensional objects, such as clothing or furniture, directly to his canvases as a way to activate the work both pictorially and in physical space.

Bahen's inclusion of fire, horses, and most recently, flowers, serve a similar purpose. These elements serve to engage the viewer.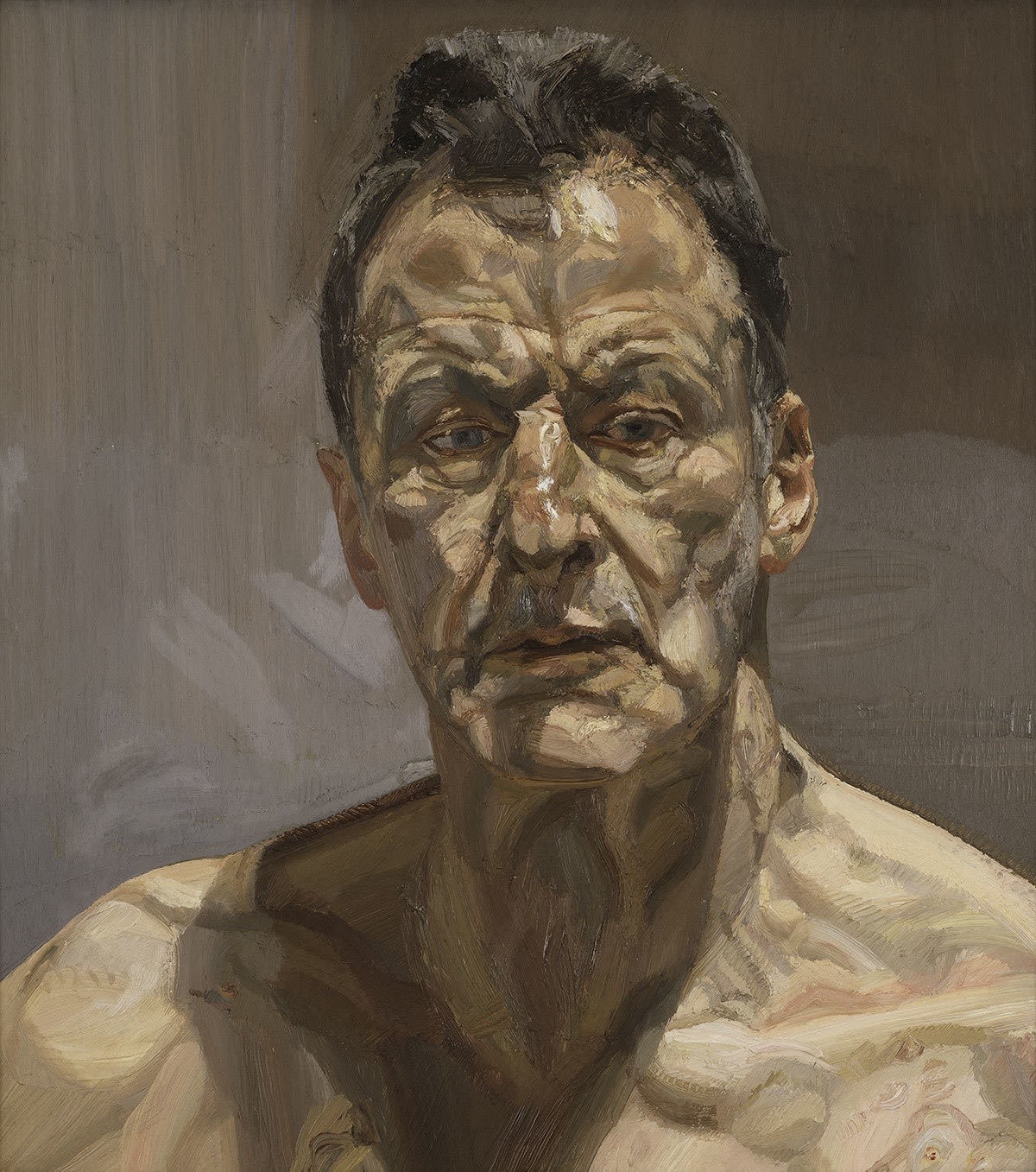 Lucian Freud, Reflection (Self-portrait), 1985, oil on canvas. 55.9 x 55.3 cm.
Private Collection. © The Lucian Freud Archive / Bridgeman Images.
Lucian Freud's impastoed portraits are some of the most recognized and revered works of the 20th century. Freud was masterful at capturing the psychology of his subjects. His technique of applying the paint similarly across the whole canvas gave weight to every element of the composition.

Bahen similarly treats the surface of his paintings to achieve an 'all-overness' where every section of the painting is as important as every other. This treatment also unifies disparate environments of snow, forest, plants, water and bare ground.
If I take the whole canvas and treat it with an equal amount of attention, then that creates a sense of tension because there's nowhere for the eye to rest.

- MATT BAHEN
Matt Bahen, The Sand Bore no Ill in its Dominion, 2021, oil on canvas, 60 x 60 in.

Bahen's artistic process begins with literature, where he gathers inspiration for imagery and the concepts behind his work. He gathers a variety of source material, including photographs of landscapes to borrow elements from, as he constructs his compositions. After an underpainting is laid out on the canvas, Bahen begins applying the paint by working back to front.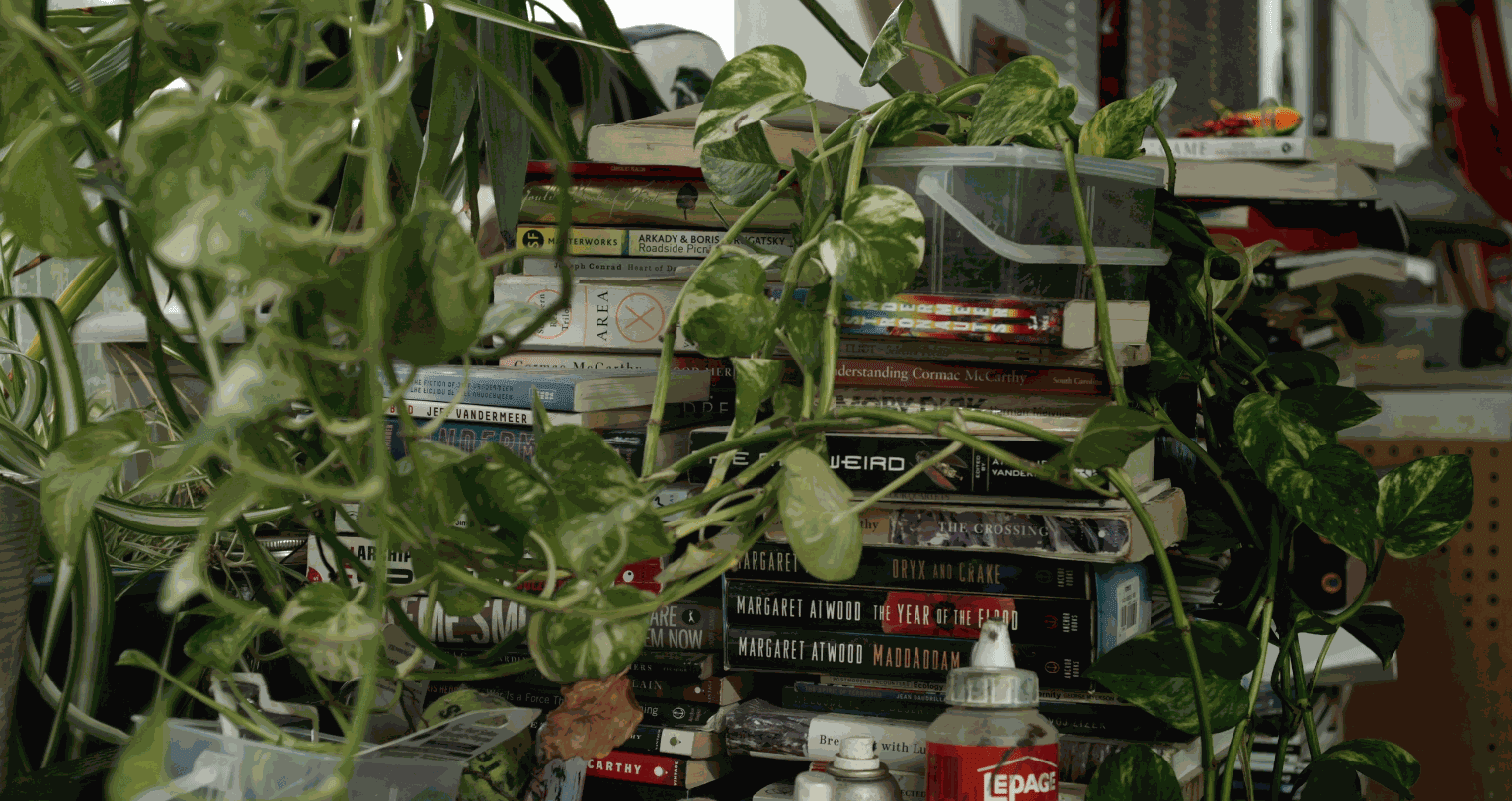 Bahen's studio houses his collection of books
Bahen working on a painting from his current exhibition, The Strange Garden
To watch a short film on Bahen's studio practice and his latest body of work, click here.