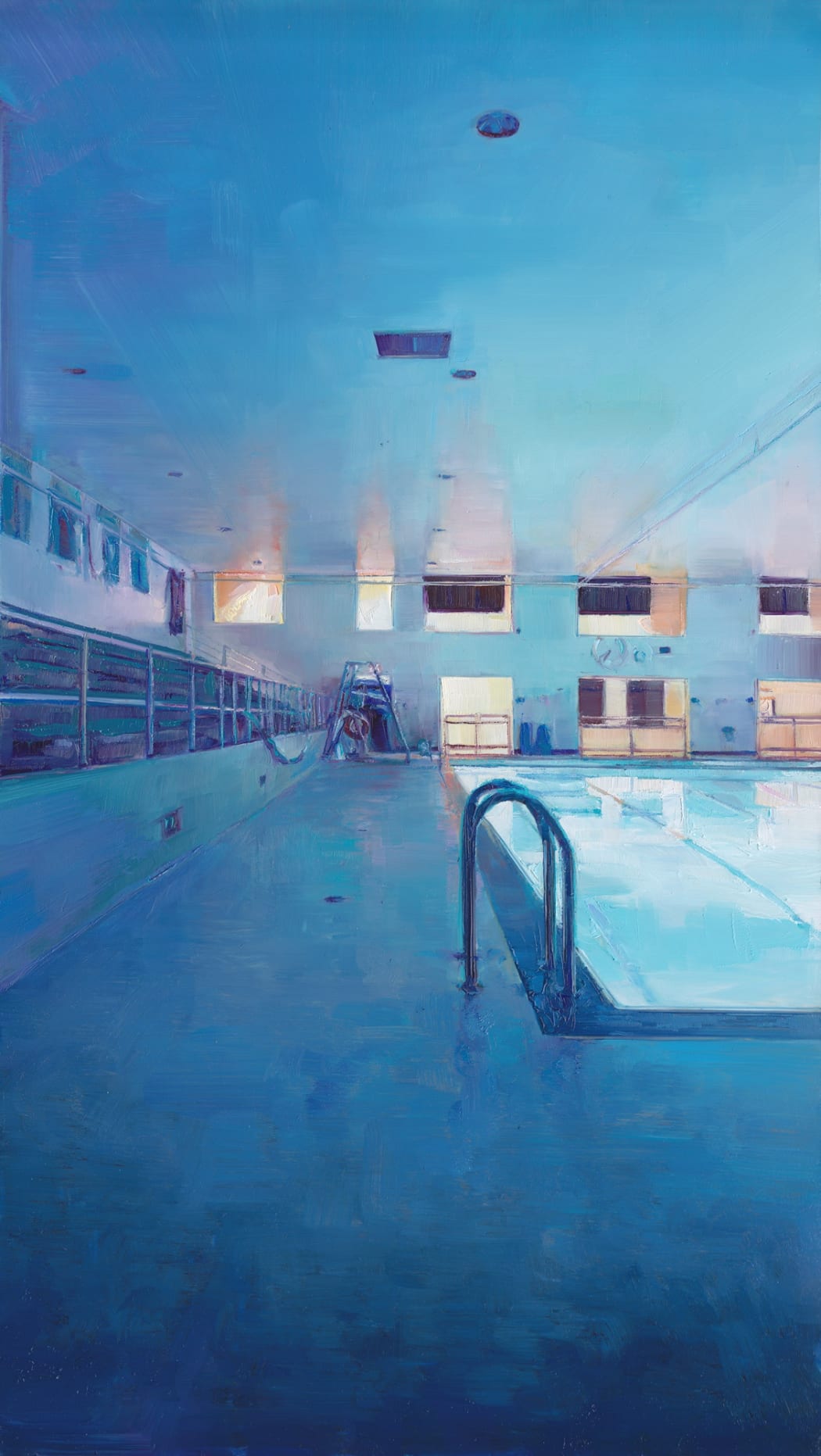 Matthew Schofield,Trinity Bellwoods pool, closed, 2021, oil on mylar on panel, 13 x 7 1/4 in.
In his current series,
Force Majeure
, Schofield explores how unforeseeable events and circumstances beyond our control elicit changes in our surroundings.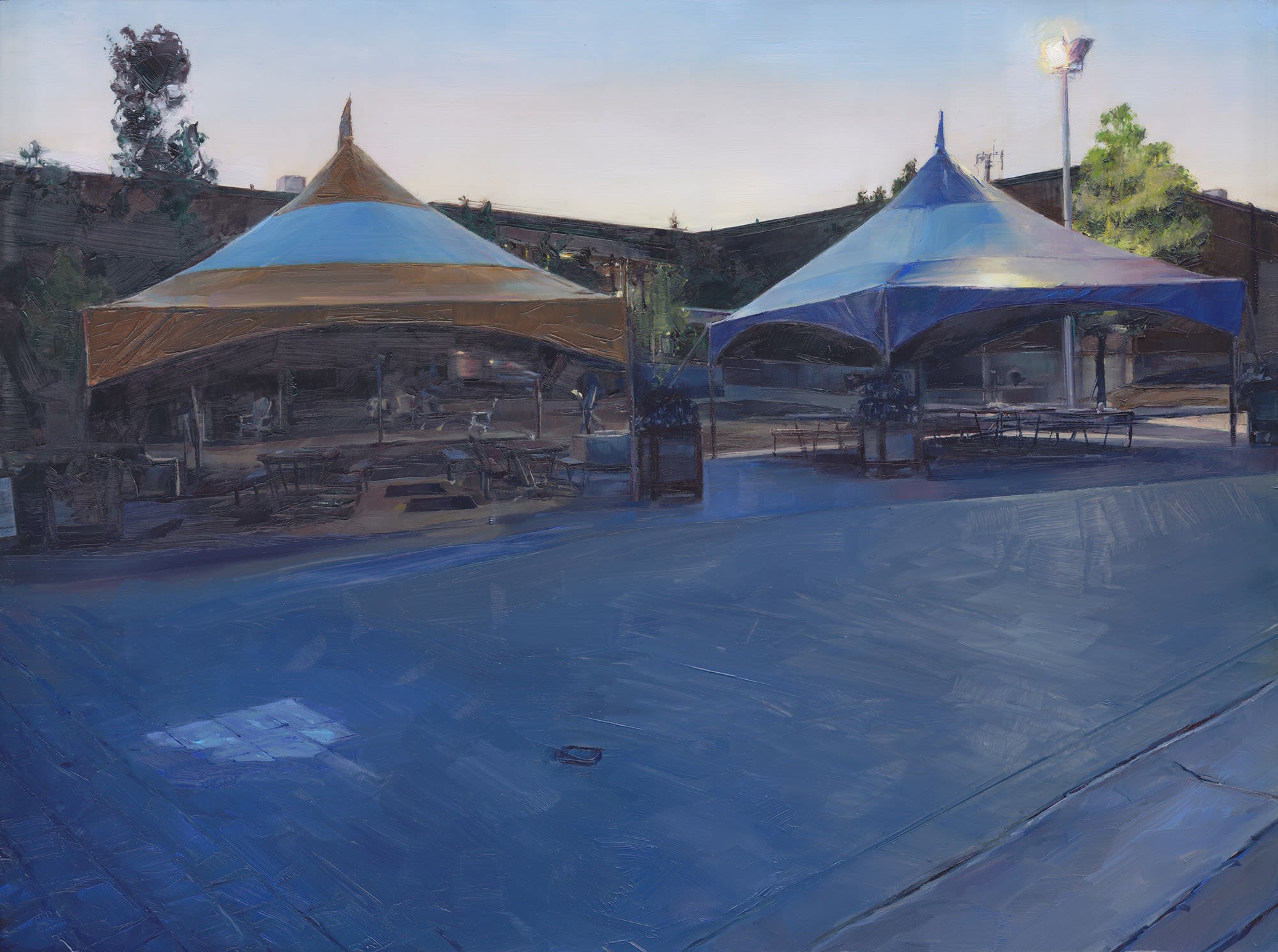 Matthew Schofield, The Exhibition, at the end of summer, 2021, oil on mylar on panel, 9 3/4 x 13 in.

Schofield is influenced by artists who work in a variety of mediums, spanning painting, photography, sculpture and immersive installations. Each of his influences impacts a different aspect of his work.
I think about many elements when I think about art and painting; sensation, surface, composition, content, colour and concept.

- MATTHEW SCHOFIELD
Wayne Thiebaud,
Winding River,
2002, acrylic on canvas, 72 x 60 1/8 in.
Well-known for his depictions of everyday objects including desserts, Wayne Thiebaud is also prolific in painting landscapes. His ability to capture the feeling of space through colour can be felt in works like
Winding River
.
Schofield also views the world through colour. He is able to translate the colour of the intangible such as shadow, reflection, weather and mood. His works capture the essence of light at certain times of the day so perfectly that we feel the moment in front of us.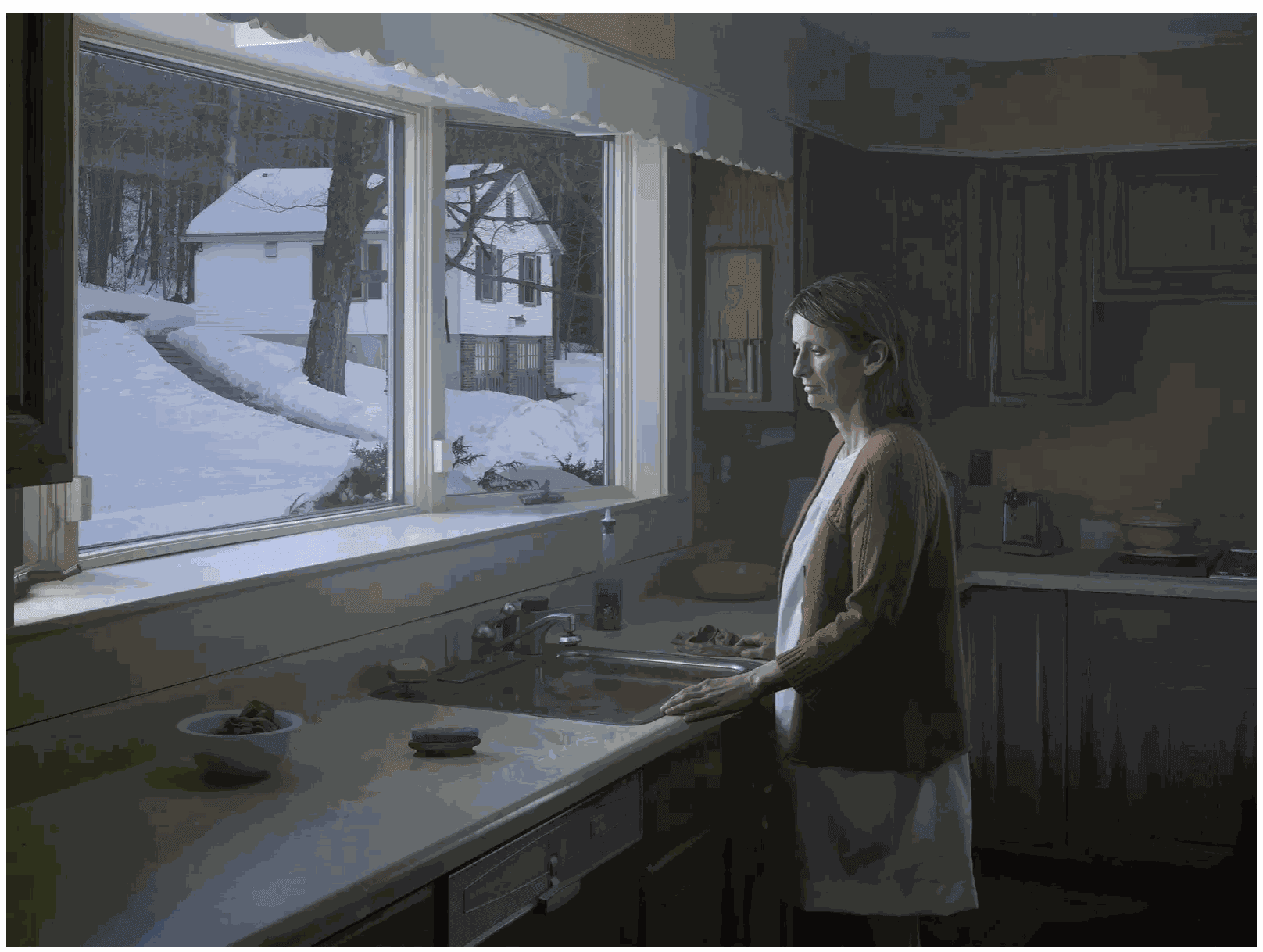 Gregory Crewdson,
Woman at Sink,
2014, Digital pigment print, 37 x 1/2 x 50 in. edition of 3 + 2 AP
© Gregory Crewdson
Gregory Crewdson's cinematic photographs present scenes of everyday life that evoke surreal and often unsettling qualities.
Schofield's paintings are not staged like Crewdson; he photographs his subjects candidly, but is equally discerning in his selections. His scenes are active and imply a narrative beyond what is observed.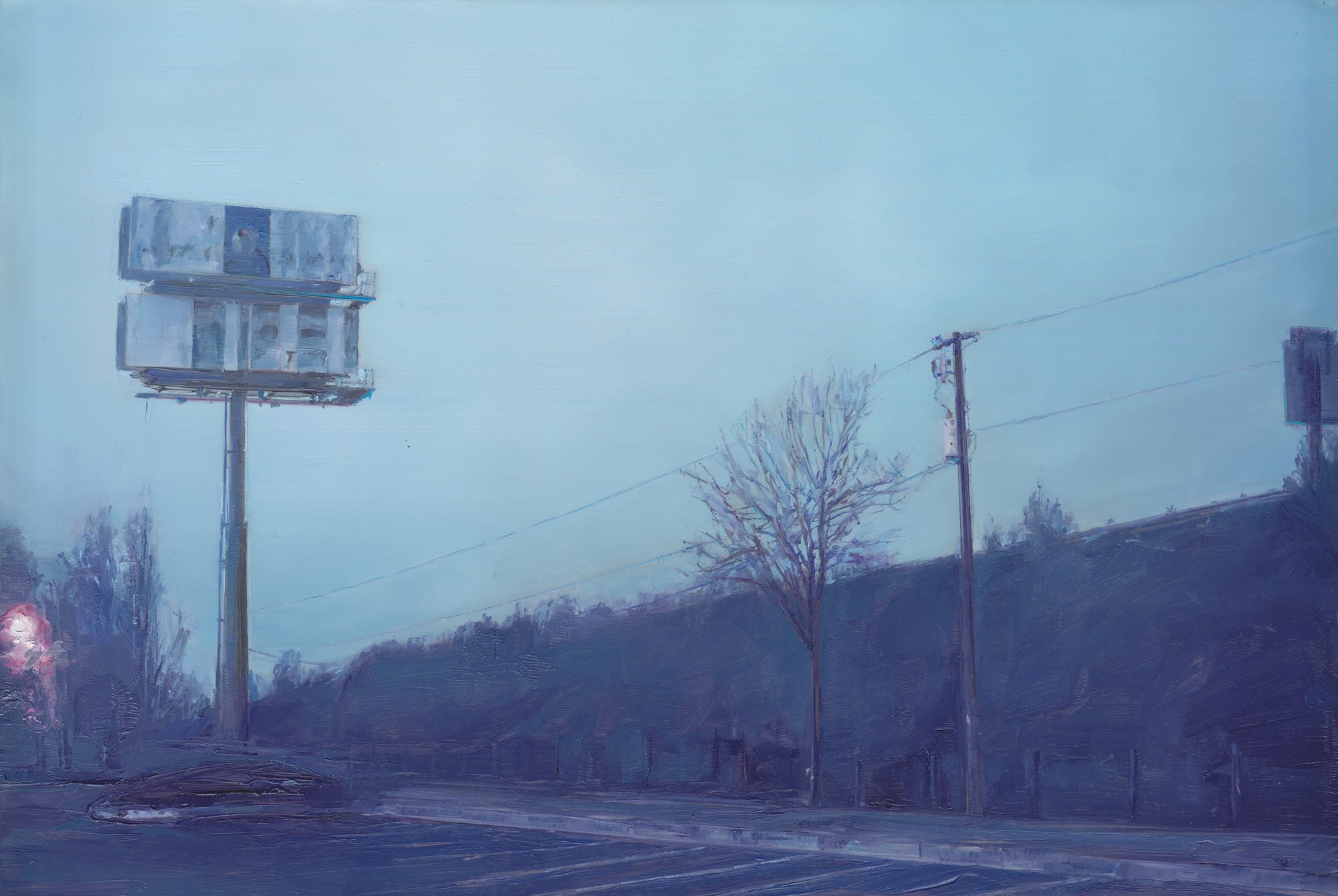 Matthew Schofield,
I-77 south, in a motel parking lot
, 2021, oil on mylar on panel, 8 3/4 x 13 in.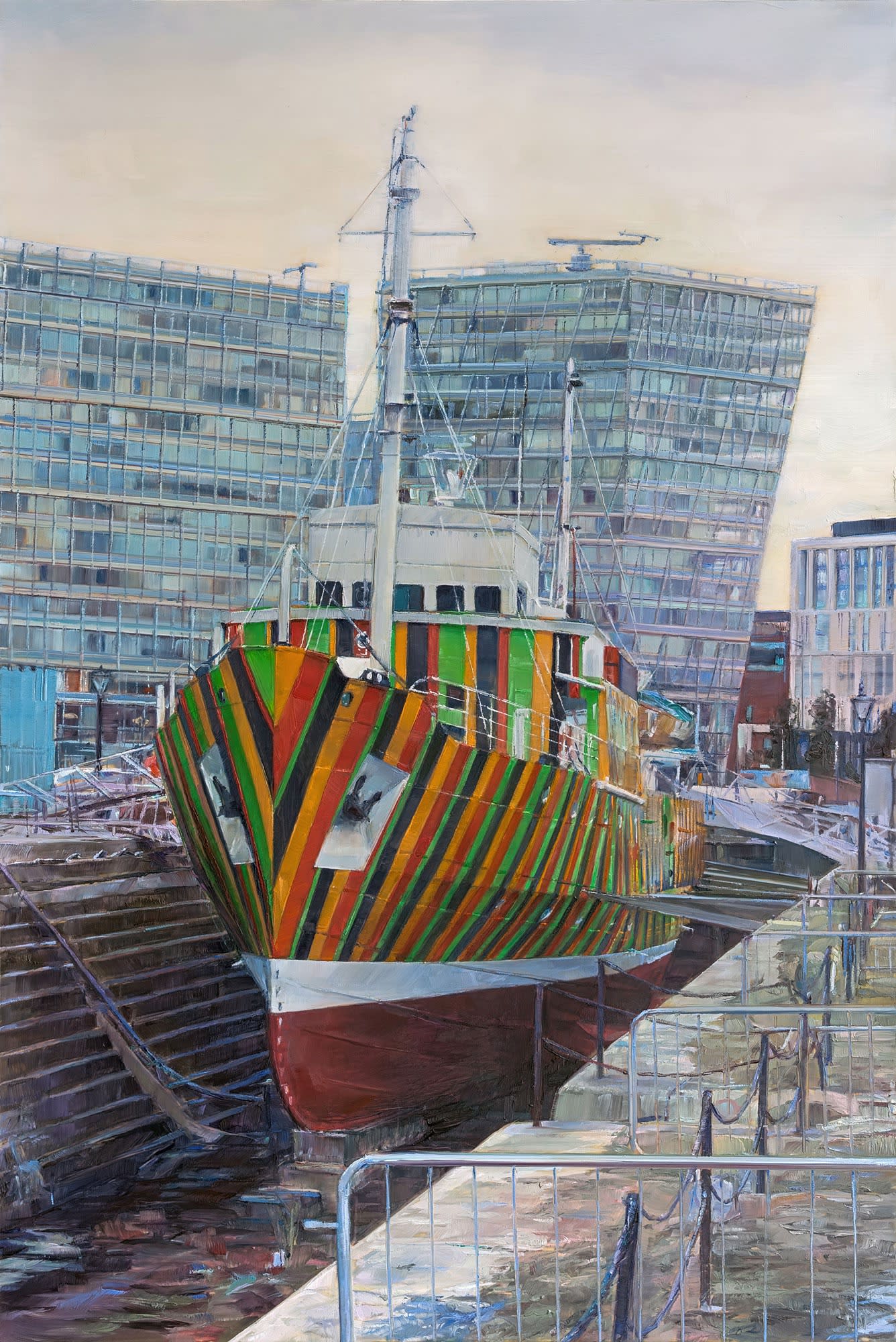 Matthew Schofield,
Carlos Cruz-Diez', Dazzle ship
, 2021, oil on mylar on panel, 12 3/4 x 8 1/2 in.

Schofield often paints from his own photographs, as is the case with these new works. He carefully sifts through pictures of locations he has visited in his archive, taking time to appreciate a space that he feels is overlooked and deserves attention. Schofield's documentation is then transformed through his both precise and gestural application of paint.
I need to be excited and challenged by my choices. I try to move away from expectation or derivation, painting the things that I have not seen painted before.

- MATTHEW SCHOFIELD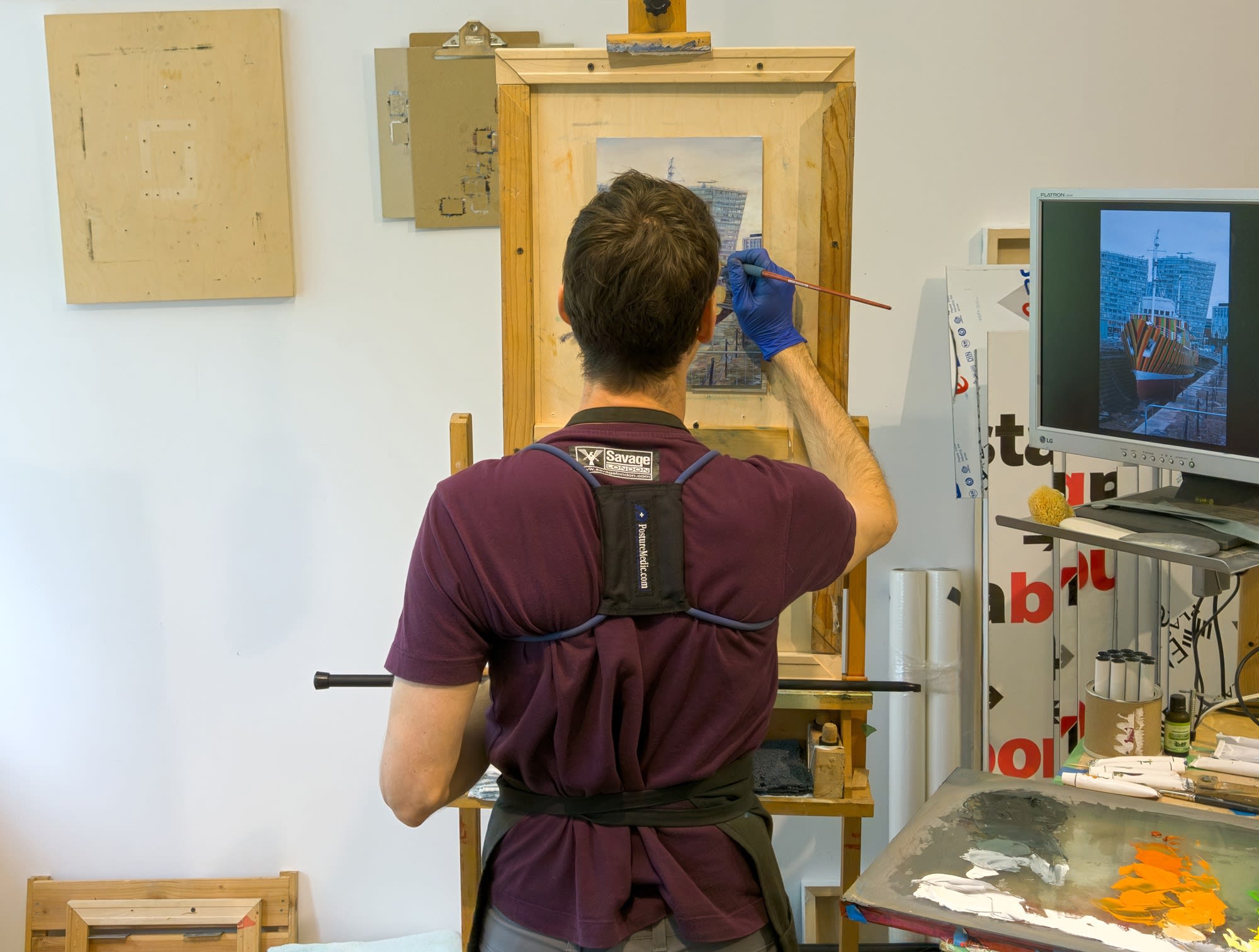 Matthew Schofield working on a painting in his Toronto studio
For additional information on Matthew Schofield, click here.