Rachel MacFarlane, Night Tides, 2021, oil on canvas, 72 x 60 in.
Rachel MacFarlane grew up in rural Ontario and has resided in New York since receiving her MFA in Painting from Rutgers University. It was not until she moved away from Canada that she realized the importance of landscape in her practice.

In 2018, MacFarlane was the recipient of the Canada Arts Council Explore and Create Grant. With this grant, she traveled to three locations across North America, intentionally selected for their foreign and diverse landscapes; Sedona, Arizona, New Orleans, Louisiana and Gros Morne, Newfoundland. During her travels, MacFarlane recorded her impressions of the places she encountered including their distinctive qualities of light, dramatic weather and native vegetation.

MacFarlane's upcoming exhibition, Bayou, Sea and Canyon, opening in September 2021, presents new colourful and dynamic paintings based on her explorations of these epic landscapes.

Pierre Bonnard, The Open Window, 1921, oil on canvas, 118 x 96 cm,
The Phillips Collection, Washington, DC. The Athenaeum.
Pierre Bonnard's paintings are an exceptional example of how light and colour influence our perception of time. With this new body of work, MacFarlane has expanded her own use of light to add shadow and depth, or to mimic the sun or moon in her paintings. This development in her work breathes life into her fabricated worlds and further transports us into her vibrant and bold visions of landscape.

In Pierre Bonnard's window paintings, he cleverly uses architecture to reframe his composition of the exterior landscape. MacFarlane's interest in this visual device can be seen in some of her recent paintings.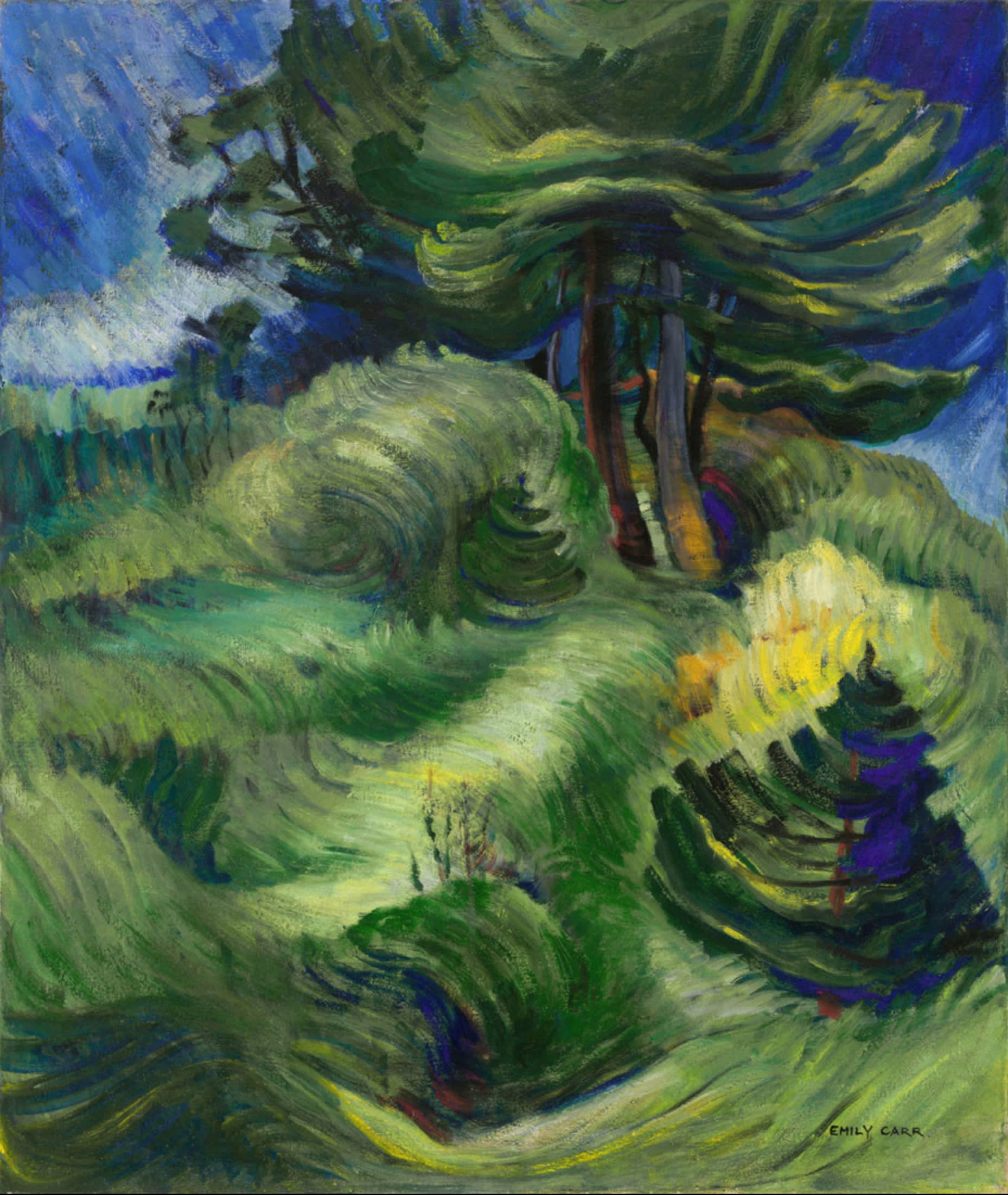 Emily Carr, Tossed by the Wind,1939, oil on canvas, 32 1/8 x 27 1/4 in.
MacFarlane's contemplation of her relationship to the natural world and the history of landscape painting in Canada continues to inform her artistic practice. Recently, MacFarlane began reading Emily Carr's diaries to learn more about her predecessor's relationship to the genre of landscape. Of particular interest to MacFarlane are Carr's representations of weather. Carr had the remarkable ability to make invisible forces of nature visible, as seen in her painting Tossed by The Wind.
Rachel MacFarlane, Our Breath at Twilight, 2021, oil on linen, 40 x 30 in.

MacFarlane relies on memory to piece together her landscape paintings. During her travels, she uses photographs and small watercolour studies to absorb strong topographical features, a specific light or change in weather that stand out to her in that moment.

When she returns to her studio, MacFarlane creates maquettes made out of cut paper to diffuse her observational memories and focus on a specific feeling generated by a place. Like set design, her elements are pared down and simplified, but those that are included are intense and dramatic.
Rachel MacFarlane holding her watercolour sketch in Gros Morne, Newfoundland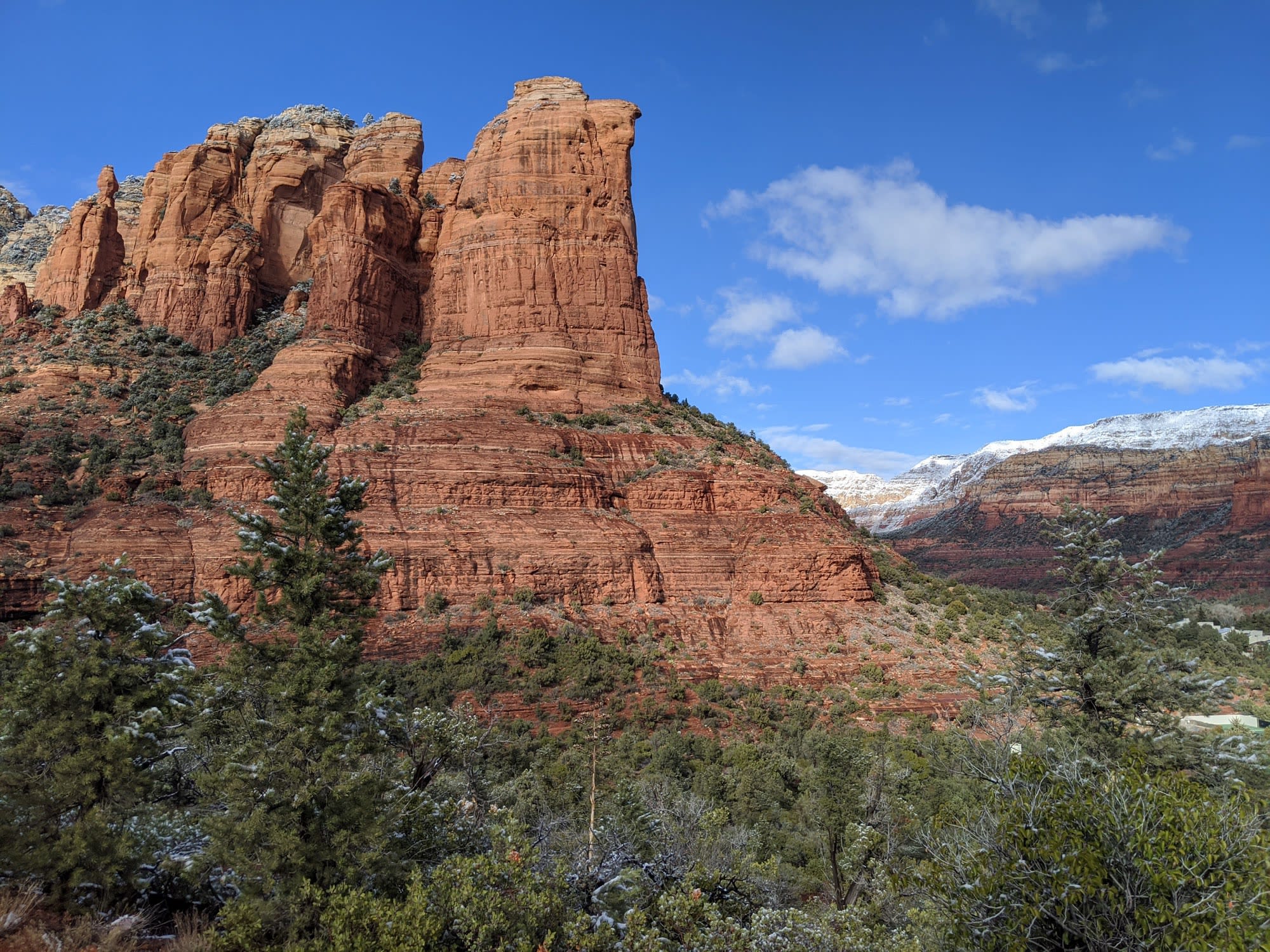 Reference image from MacFarlane's travels to Sedona, Arizona
Rachel MacFarlane,
Sunshower Suspension
, 2021, oil on canvas, 42 x 78 in.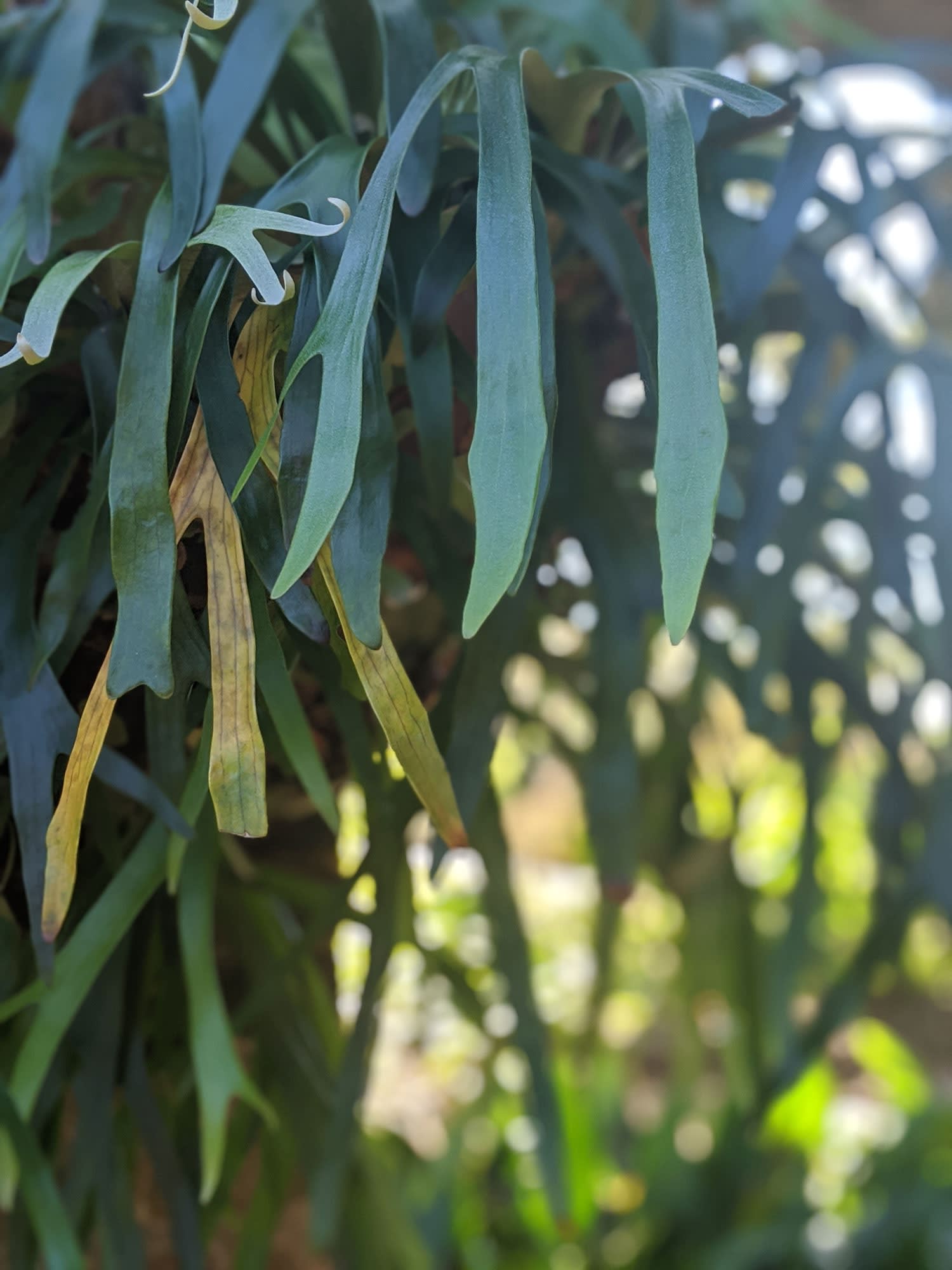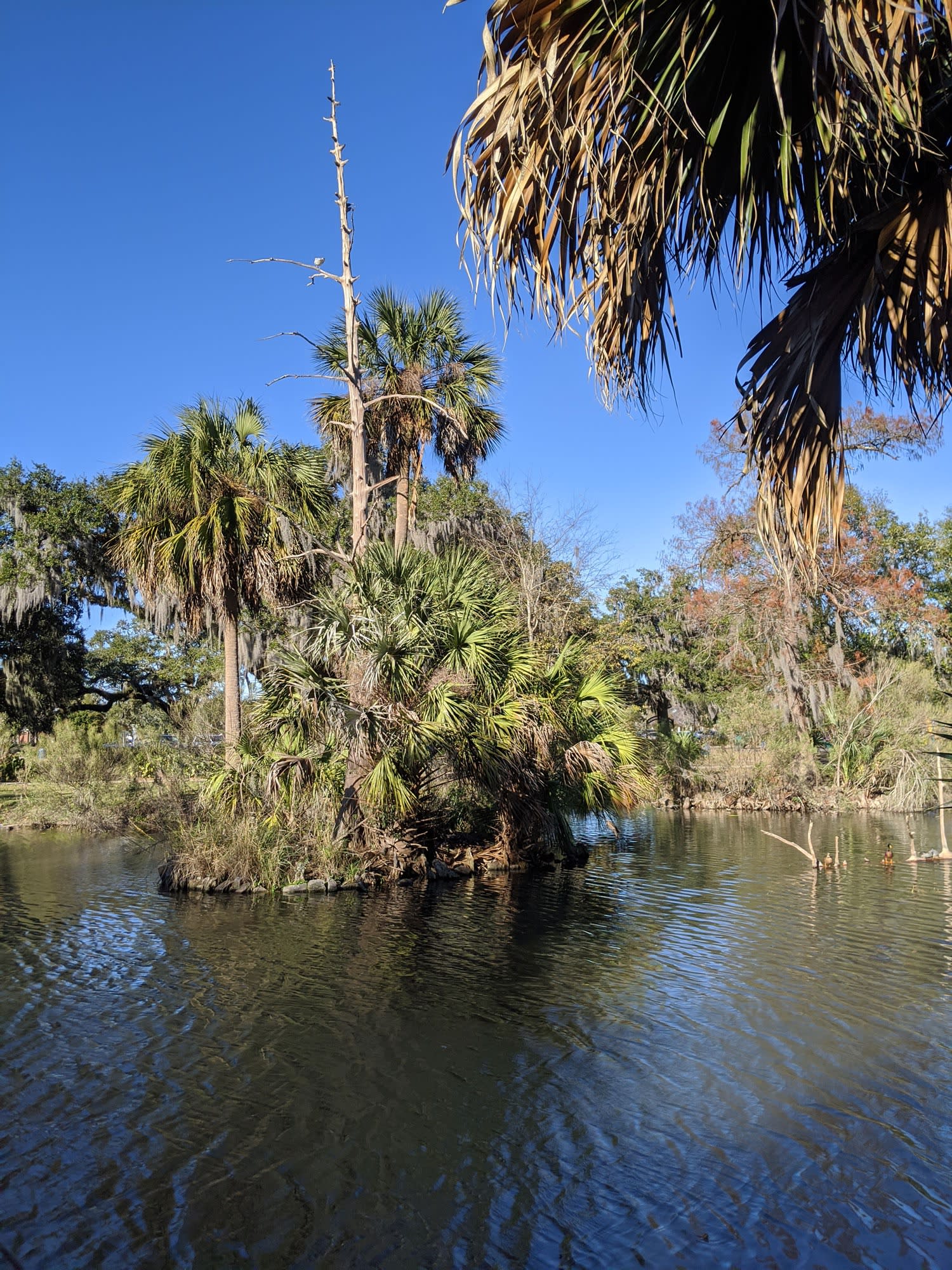 Reference images from MacFarlane's travels to the Bayou, Louisiana