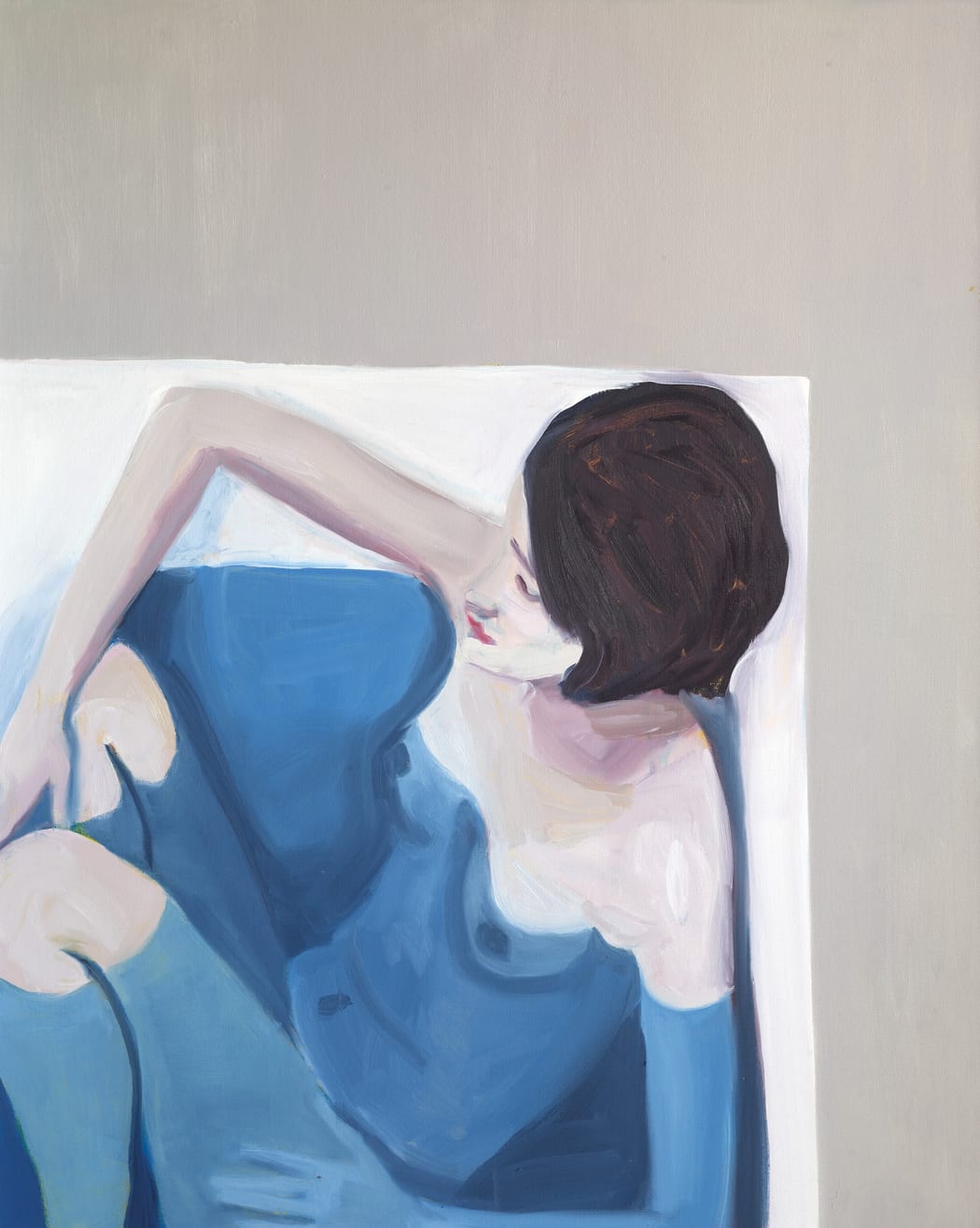 Shelley Adler, Taking a Bath (Lee Miller), 2020, oil on canvas, 50 x 40 in.
Adler's upcoming solo exhibition,
Idols, Muses and Lovers
, opening June 10th at the gallery and online, will focus on five of Picasso's female muses who were artists in their own right. These artists showed extraordinary strength and perseverance in their careers before, during and after their time spent as Picasso's models. The five women Adler has selected for her subjects are Dora Maar, Lee Miller, Nusch Éluard, Jacqueline Lamba and Françoise Gilot.

Lee Miller was an American photographer, photo journalist and fashion model. She went to Paris at the age of 22, compelling Man Ray to take her on as an apprentice despite his insistence that he never took students. The solarization technique which Man Ray is famous for was a technique that was discovered by the two of them together - not just Man Ray which is widely accepted.

Miller moved to Britain shortly before World War II, convincing British Vogue to send her to war torn Europe in 1944 to document the atrocities of Hitler's Europe and of liberation in the Jewish death camps of Dachau and Buchenwald. She was a formidable character, unafraid of the unconventional role she assumed as the only women war correspondent on the front line at that time.

- SHELLEY ADLER
LEE MILLER
Lee Miller,
Irmgard Seefried, Opera singer singing an aria from 'Madame Butterfly,'
1945.
© LEE MILLER ARCHIVES, ENGLAND.
In this haunting photograph, Miller captures Irmgard Seefried, a famous German soprano, while she sings an aria from the famous
Madame Butterfly
in the ruins of an opera house.
Miller photographs Seefried with grace and technical acuity. The strength of both women can be felt in this image, which is also representative of other females who lived and worked through World War II.
THE BATHTUB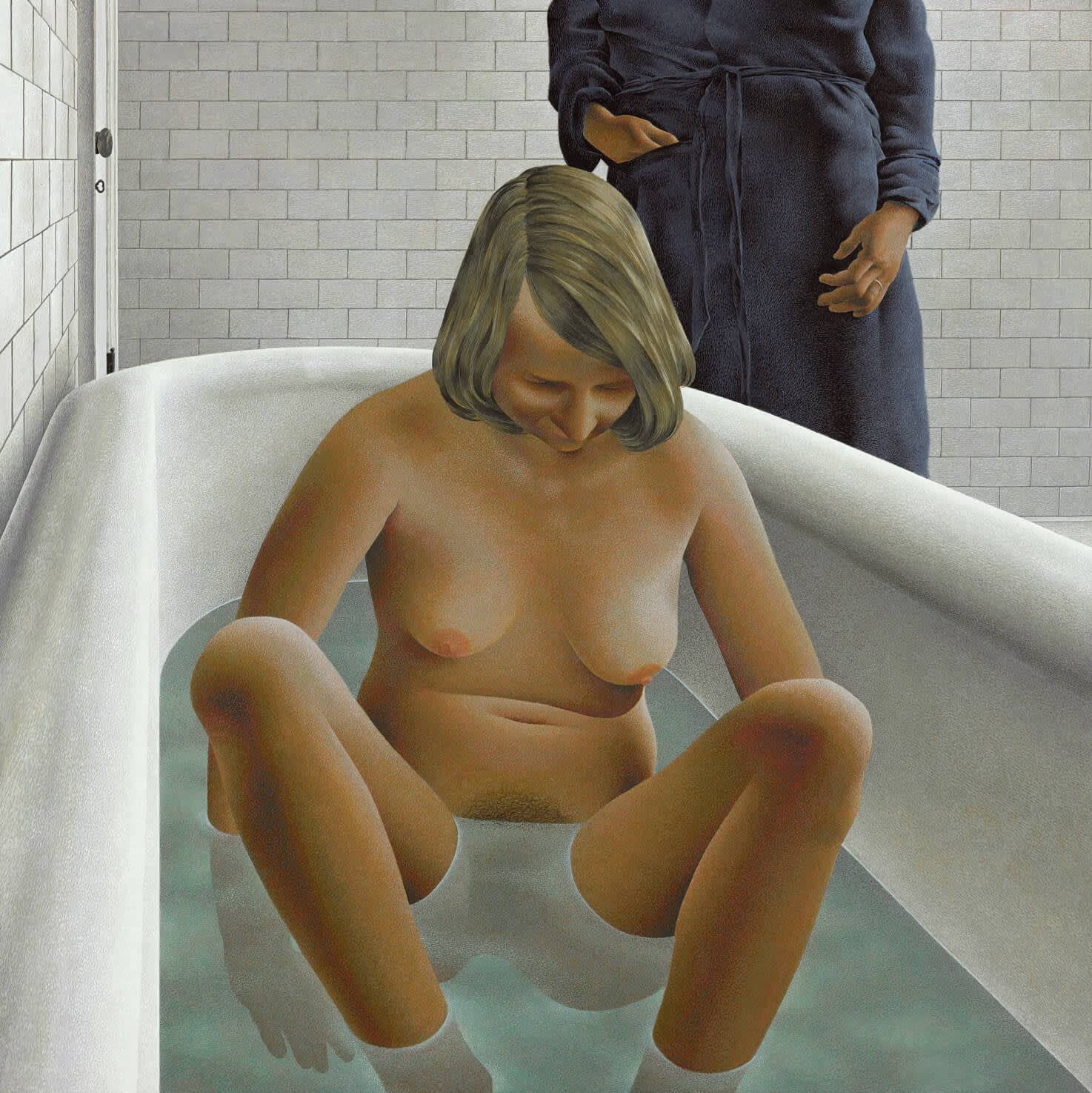 Alex Colville, Woman in Bathtub, 1973, acrylic polymer emulsion on particleboard, 87.8 x 87.6 cm
Bathtubs have made frequent appearances in artwork throughout history. Typically, these works are produced through the lens of a male gaze, such as Alex Colville's Woman in Bathtub, which features himself and his wife, Rhoda.

Adler has always been interested in reversing the male gaze. Her depiction reimagines the original black and white photograph of Lee Miller in the bath with colour. She conveys Miller's commanding presence while her loose brushstrokes describe and further abstract the arresting composition she saw in the photograph.

While creating this new body of work, Adler spent hours reading through articles, biographies and texts written by or about her selected muses. She sourced imagery and used it to inspire her paintings, finding that she built relationships with these women like she would her usual in-person models.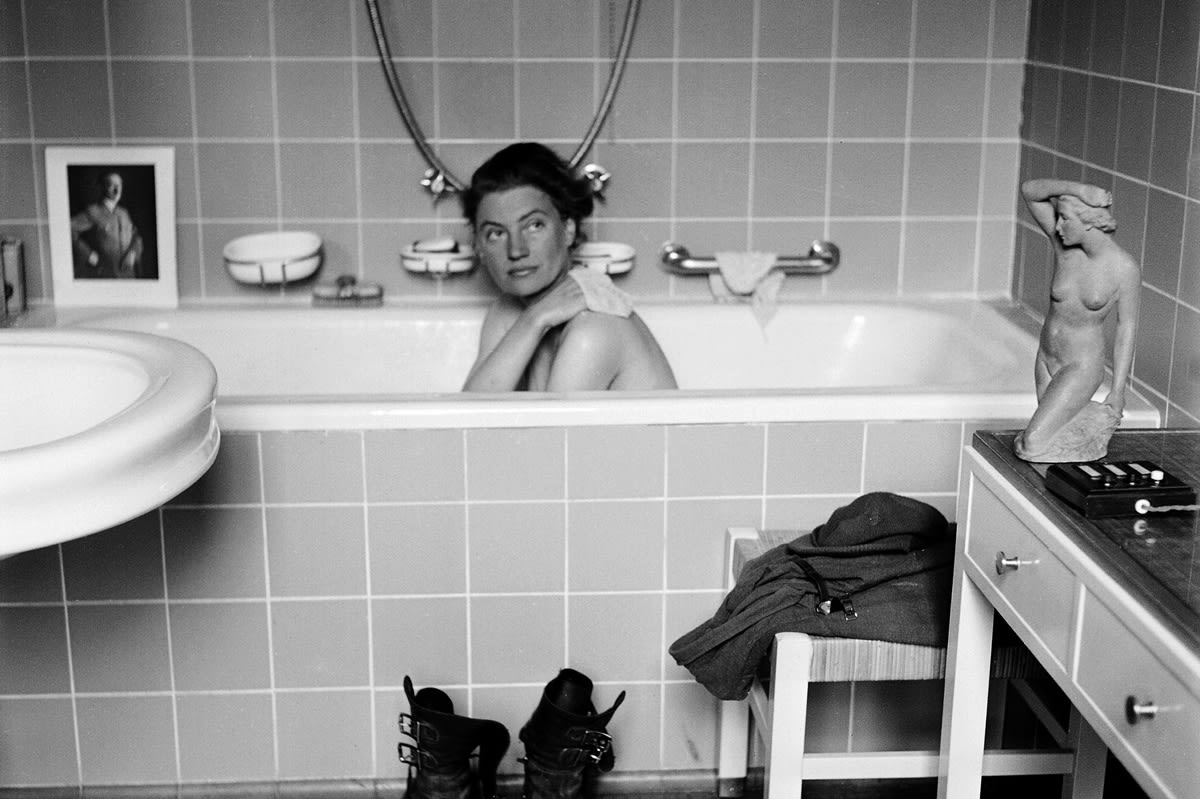 A famous photograph of Lee Miller in Hitler's bathtub on April 30, 1945
Miller took a lot of baths. There is a famous picture of her in Hitler's bathtub in Munich as the war was ending [above] - but this is not that bathtub.

Taking a Bath (Lee Miller), 2020 is painted from an image of Miller in the bath of the Grand Hotel in Sweden during a Christmas trip she took with her father, Theodore Miller, in December 1930. Her father was an avid photographer and took many incredible pictures of her. Their trust of each other was great. It was because of her father that Miller became a photographer herself.

- SHELLEY ADLER
Shelley Adler, Lee Miller, 2021, ink on paper, 24 x 18 in.
For more information on the exhibition, click here.