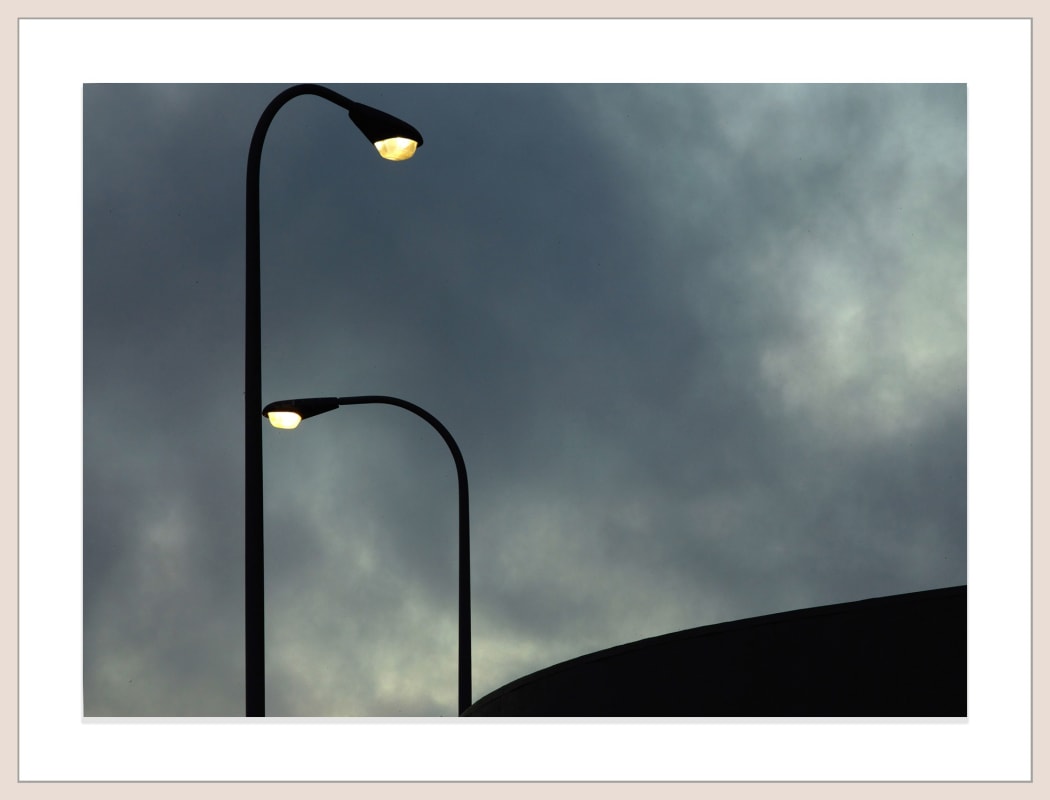 Bowring, Dusk, 2020, chromogenic print, 33 x 46 1/4 in, edition of 7
Since 2019, a subtle shift has taken place in Pratt's practice. While Pratt continues to emphasize "found" colour and abstraction in the landscape, he has also become increasingly interested in urban subjects such as office buildings and water reservoirs that establish a juxtaposition with Newfoundland's iconic rural landmarks.
The Bowring building is an elegant postmodern building in downtown St. John's. It was home to one of the few large merchant families that controlled the Newfoundland economy for years. It is a landmark in the city, which I always return to.

- NED PRATT

Ned Pratt has always been influenced by painting. His carefully considered use of colour, light and composition in Bowring, Dusk, is reminiscent of painters like Winslow Homer, Théodore Géricault and Edward Hopper.
Edward Hopper, Gas, 1940, oil on canvas, 26 1/4 x 40 1/4 in.
Edward Hopper is known for his representations of mid-20th century American life. Hopper's distinctive use of light gave his works their subdued drama in scenes that often incorporated landscape and urban architecture.

Pratt's Bowring, Dusk highlights the sky's layered quality that is obscuring our sense of time and weather. The street lamps glow against their painterly backdrop and playfully "touch" from Pratt's perspective below.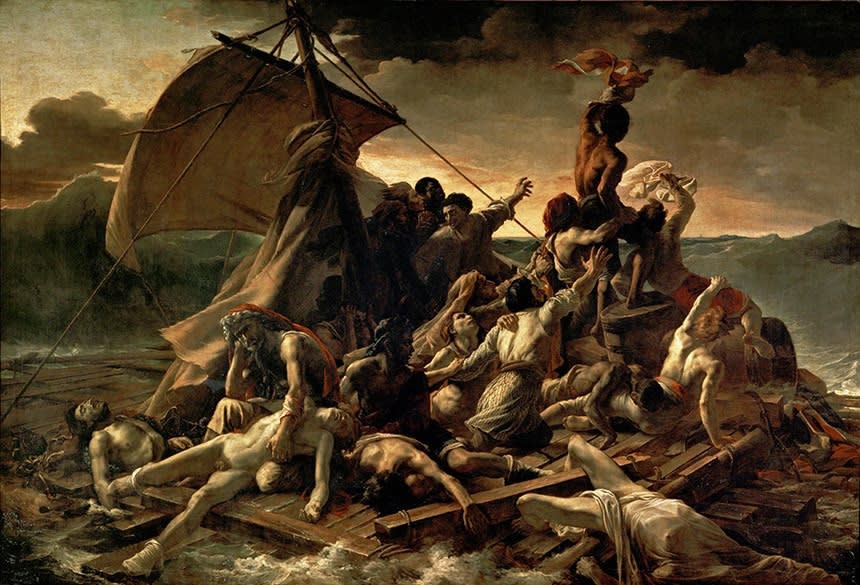 Théodore Géricault, The Raft of the Medusa, 1818-19, oil on canvas, 16 ft 1 in. × 23 ft 6 in.
The sky in 'Bowring, Dusk', intentionally painterly, reminds me of old British watercolour reproductions I used to see at home and harsher more threatening works by Winslow Homer or Géricault. I found 'The Raft of the Medusa' to be a very scary painting when I was a kid, especially because we were always on the water. I often photograph the sky with this sensibility.

- NED PRATT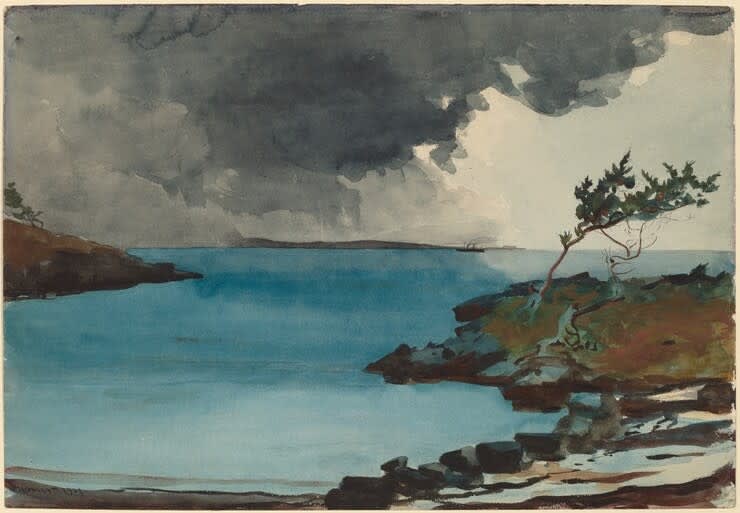 Winslow Homer, The Coming Storm, 1901, watercolour over graphite

Pratt often visits the same location several times before shooting. He likes to observe the subtle changes in light and weather to see how this will affect his photograph.
'Bowring, Dusk' is a small section of a concrete ramp to rooftop parking. In my attempts over the years to photograph the building, I always found the lamp posts destroyed the architecture. Finally, I realized that the curve of the lights and the curve of the ramp were inseparable.

The photograph is taken at a point in the evening when the light from the lamp posts and the ambient sky are at the same values, and the dark form of the building is in contrast, flattening out the image.

- NED PRATT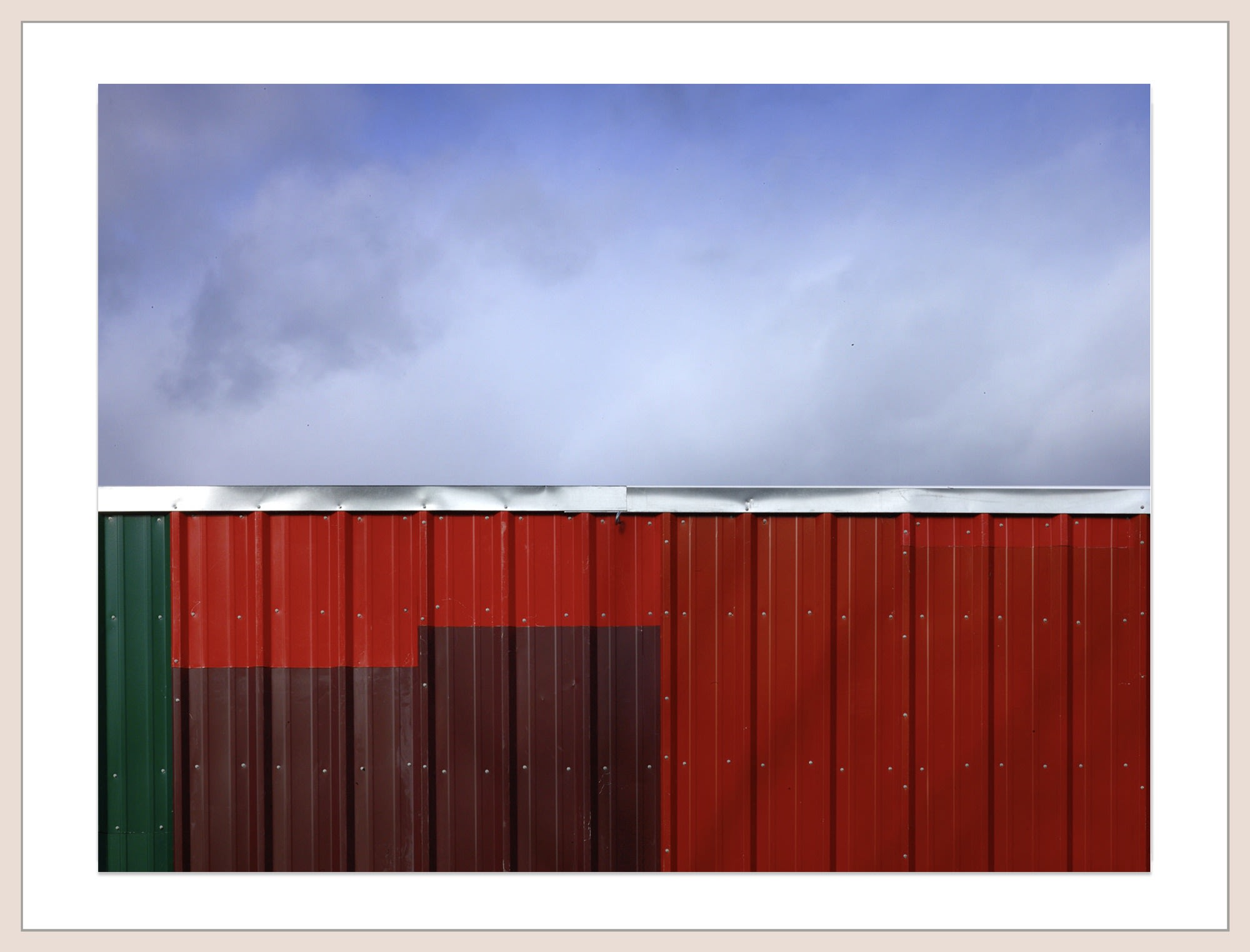 Float Plane Hangar, 2019, chromogenic print, 33 x 46 1/4 in., edition of 7
Water Reservoir, 2018, chromogenic print, 33 x 46 1/4 in., edition of 7

2019 Ned Pratt: One Wave, Beaverbrook Art Gallery, Fredericton, NB

2018 Ned Pratt: One Wave, The Rooms, St. John's, Newfoundland
© Art Gallery of Nova Scotia
To listen to Ned Pratt speak about his process when shooting a photograph, click here.
NED PRATT: ONE WAVE
One Wave was published on the occasion of Pratt's first traveling survey exhibition at the Rooms. Featuring more than 30 large-scale reproductions of Pratt's photographs, this book will also include essays by the artist, Mireille Eagan, Curator of Contemporary Art at The Rooms; Sarah Fillmore, Chief Curator, Art Gallery of Nova Scotia; Ray Cronin, independent curator; and Jonathan Shaughnessy, Assistant Curator, Contemporary Art, National Gallery of Canada.

To purchase the book, please contact Carly Shiff, (416) 205-9000.