Trumpeter Swan, Standing in Shallow Water, Washago, 2021, oil on panel, 30 x 30 in.
In his recent exhibition High Water, Hartman explored the influx of wildlife in Georgian Bay due to its highest water levels in thirty years. Continuing his focus on the narrative of animal patterns and migrations, Hartman's latest paintings celebrate the intimate relationship between humans and their natural surroundings.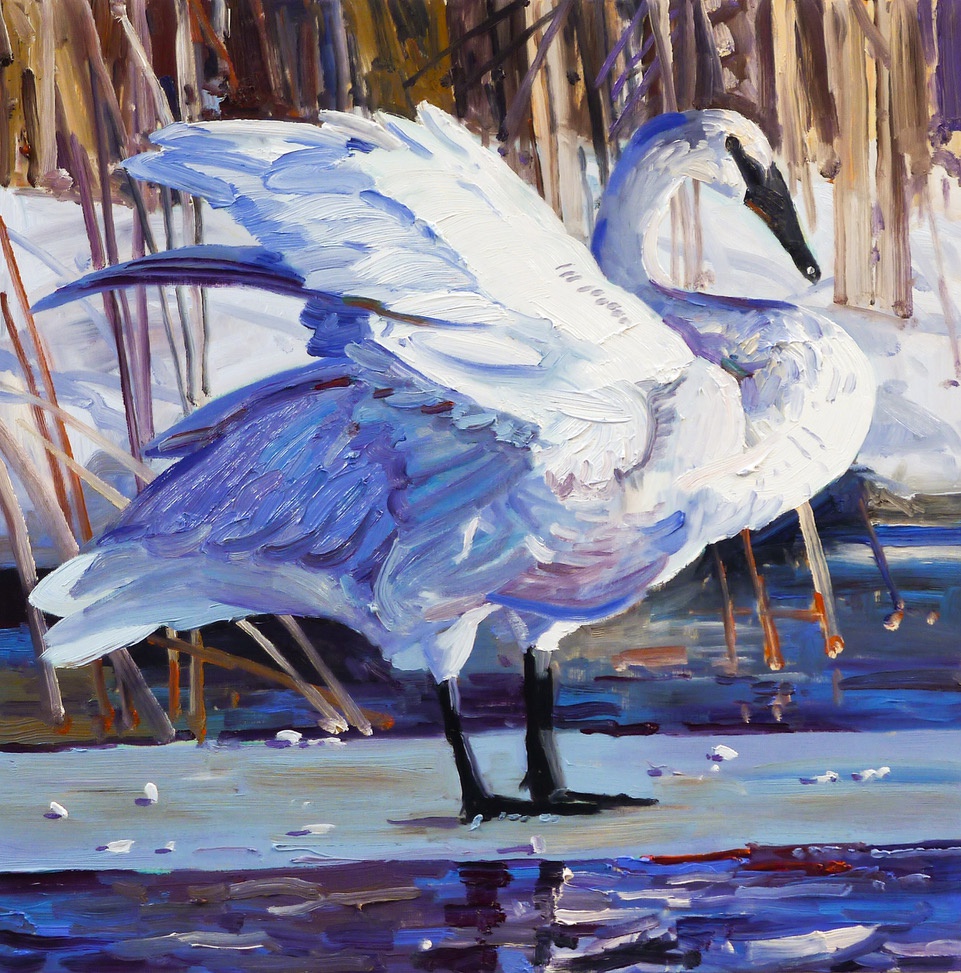 Trumpeter Swan, Standing on Ice Floe, Washago, 2021, oil on panel, 20 x 20 in.
There is a long history of observational drawing and painting of birdlife in Canada and abroad. While Hartman's newfound passion for this subject has primarily evolved out of his close ties to Georgian Bay, subtle nods to Kenojuak Ashevak and John James Audubon are also present.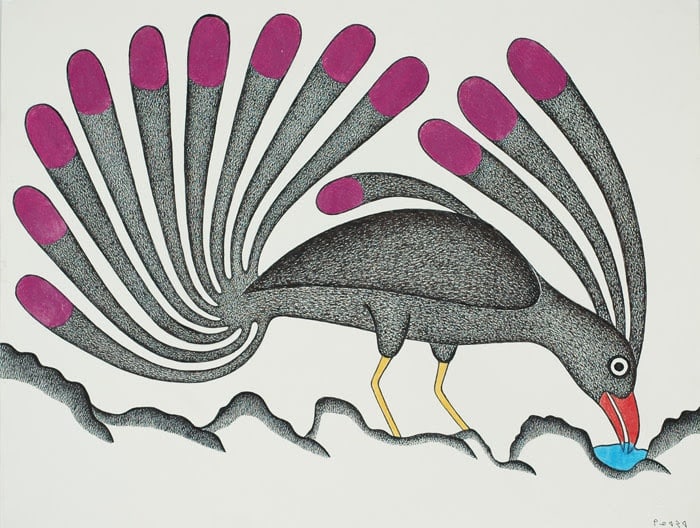 Kenojuak Ashevak, Untitled, 2009, graphite, coloured pencil and Pentel pen, 65 x 50 cm
Kenojuak Ashevak is a celebrated Inuit artist from Kinngait (Cape Dorset), Nunavut. Ashevak's vibrant portrayals of wildlife capture the movement and spirit of the animal.

Hartman was a visiting artist at Kinngait Studios in 1989, where he worked alongside Ashevak. Hartman's recent paintings of birds captivate the viewer by utilizing a similar approach - highlighting not just the animal, but its essence.
John Hartman, Kenojuak Ashevak drawing on the litho stone, 1989, ink on paper, 11 x 15 3/4 in.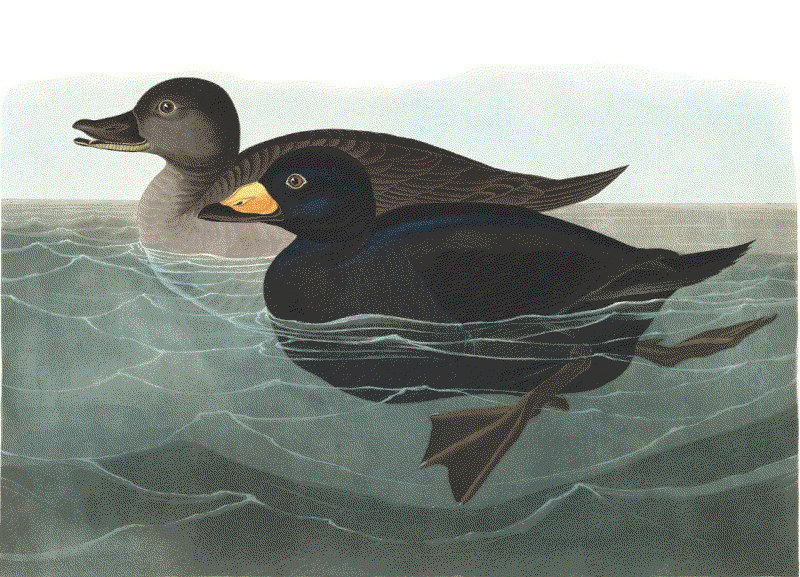 John James Audubon, American Scoter Duck (Plate 408) from Birds of America
John James Audubon's Birds of America, printed between 1827 and 1838 is another remarkable example of wildlife illustration. His highly detailed watercolour prints were created from periods of extended observation and note-taking.

Hartman has been aware of Audubon's work for a long time but is now looking at it more closely. Like Audubon, Hartman finds endless inspiration in the variety of bird species and their natural habitats.
This winter, I spent time watching, sketching and photographing the water birds that congregated at the last small areas of open water in our area. Spending hours at a time, I was able to study their social behaviour and habits. I watched them take off from the water or the ice surface and then circle and come back to land, and witnessed them feed. These paintings come from hours and days of just looking.

- JOHN HARTMAN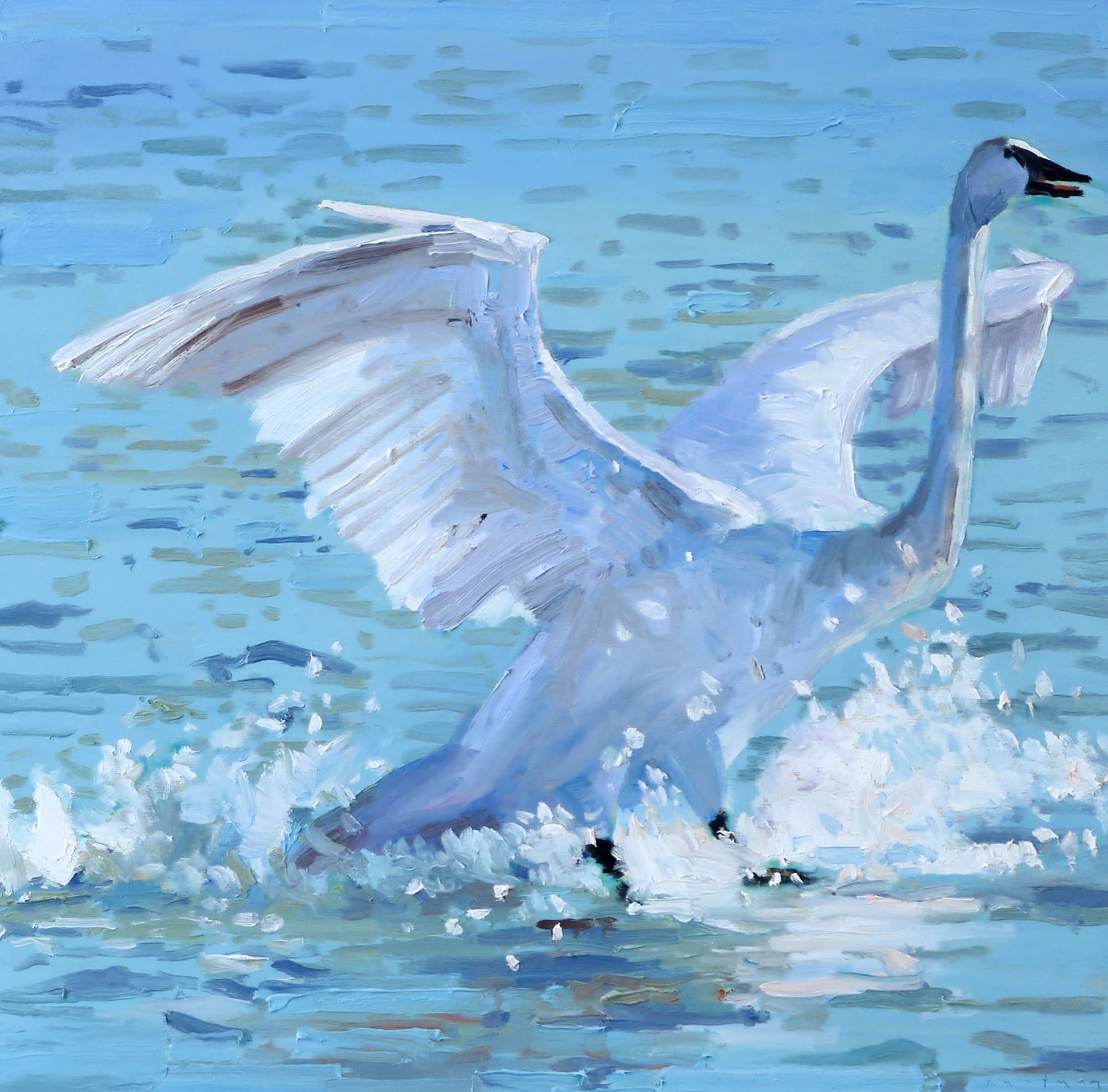 Trumpeter Swan, 2021, oil on panel, 16 x 16 in.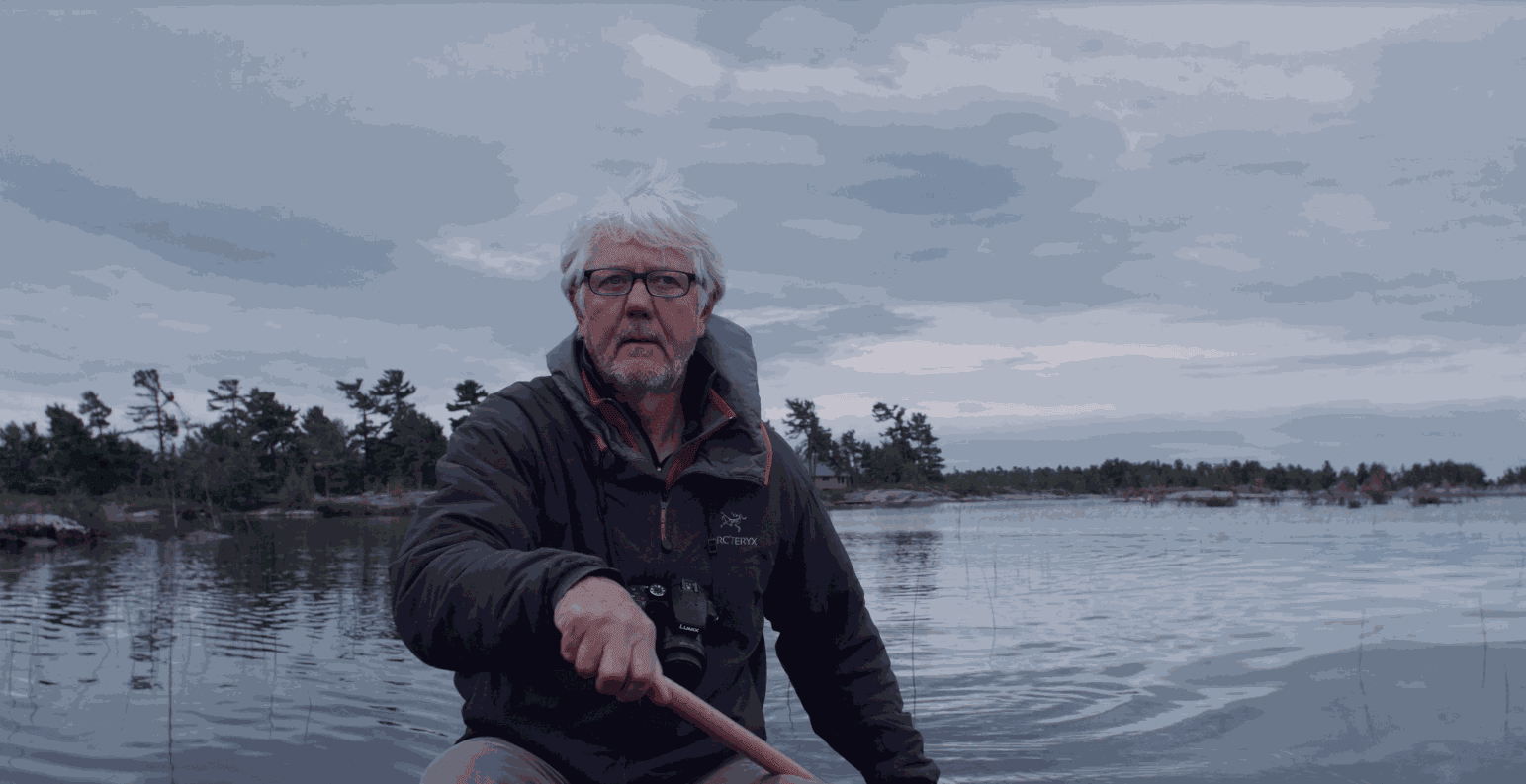 John Hartman canoeing in Georgian Bay searching for wildlife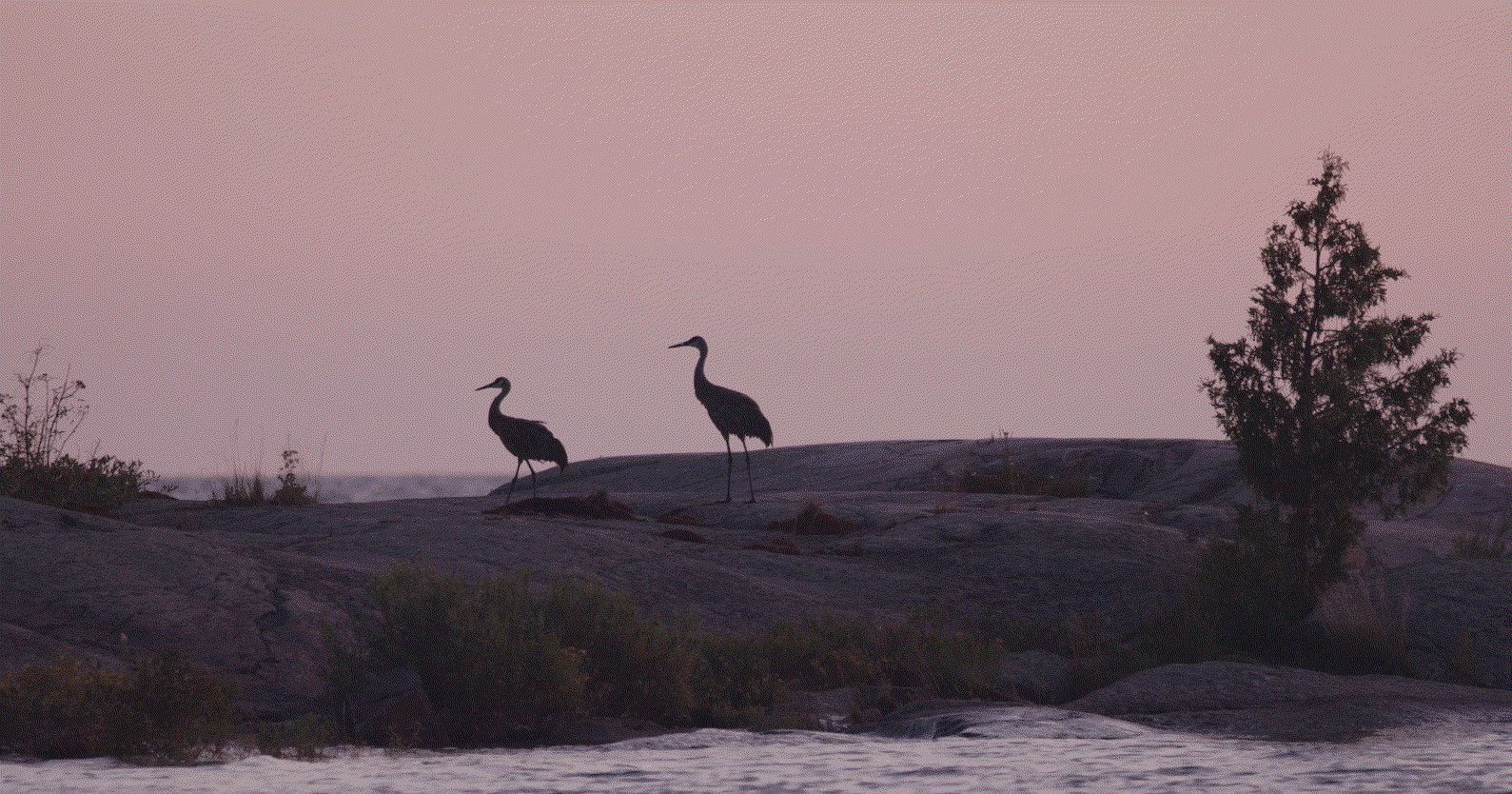 Sandhill Cranes perch on a rocky island, photographed by John and David Hartman while canoeing
Mallard, 2021, watercolour on paper, 11 x 15 in.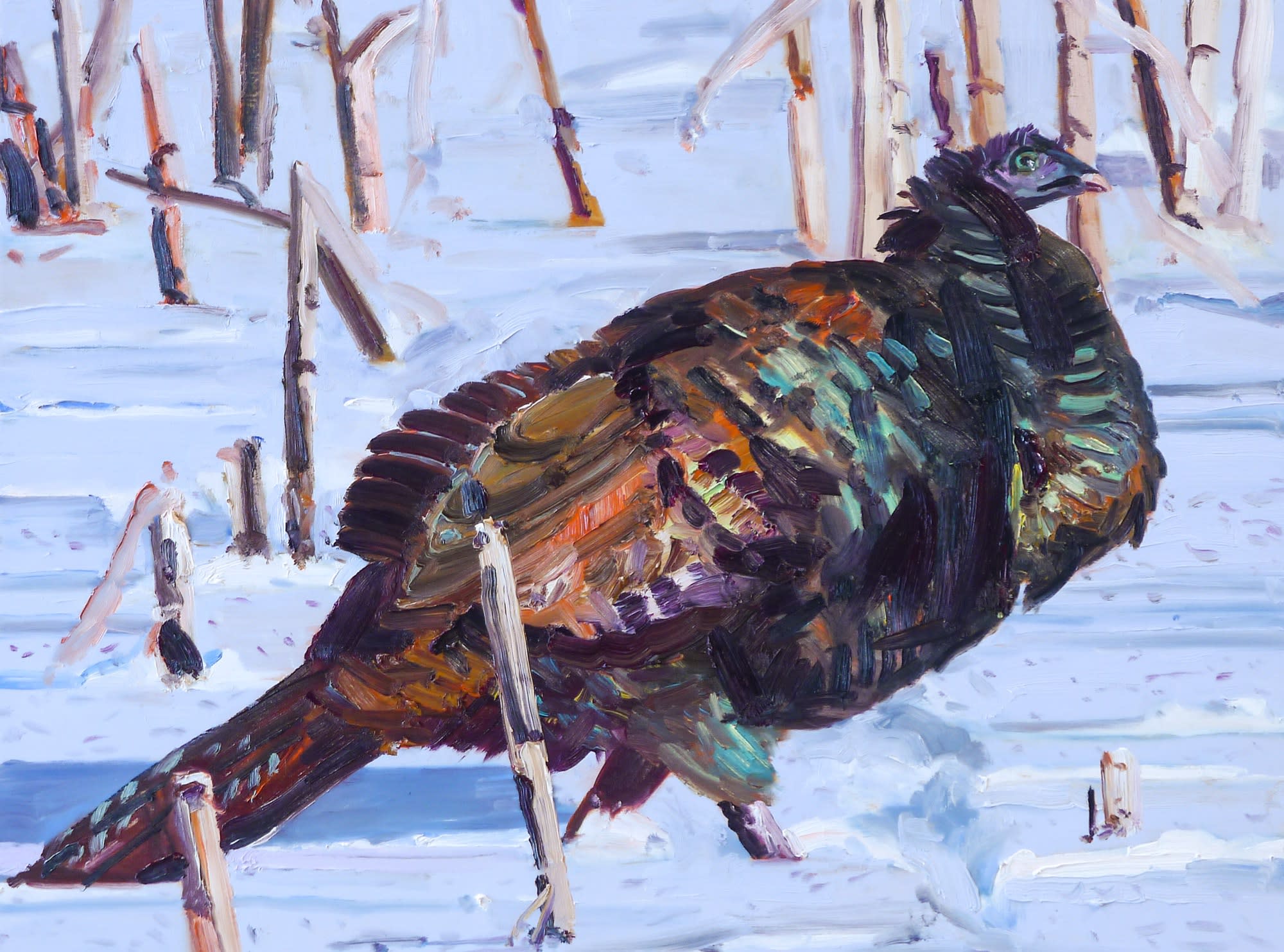 Wild Turkey, Lafontaine, 2021, oil on panel, 18 x 24 in.
Snowy Owl on Hydro Pole, Minesing, 2021, watercolour on paper, 11 1/4 x 15 in.
To watch a short film on John Hartman's studio practice, click here.